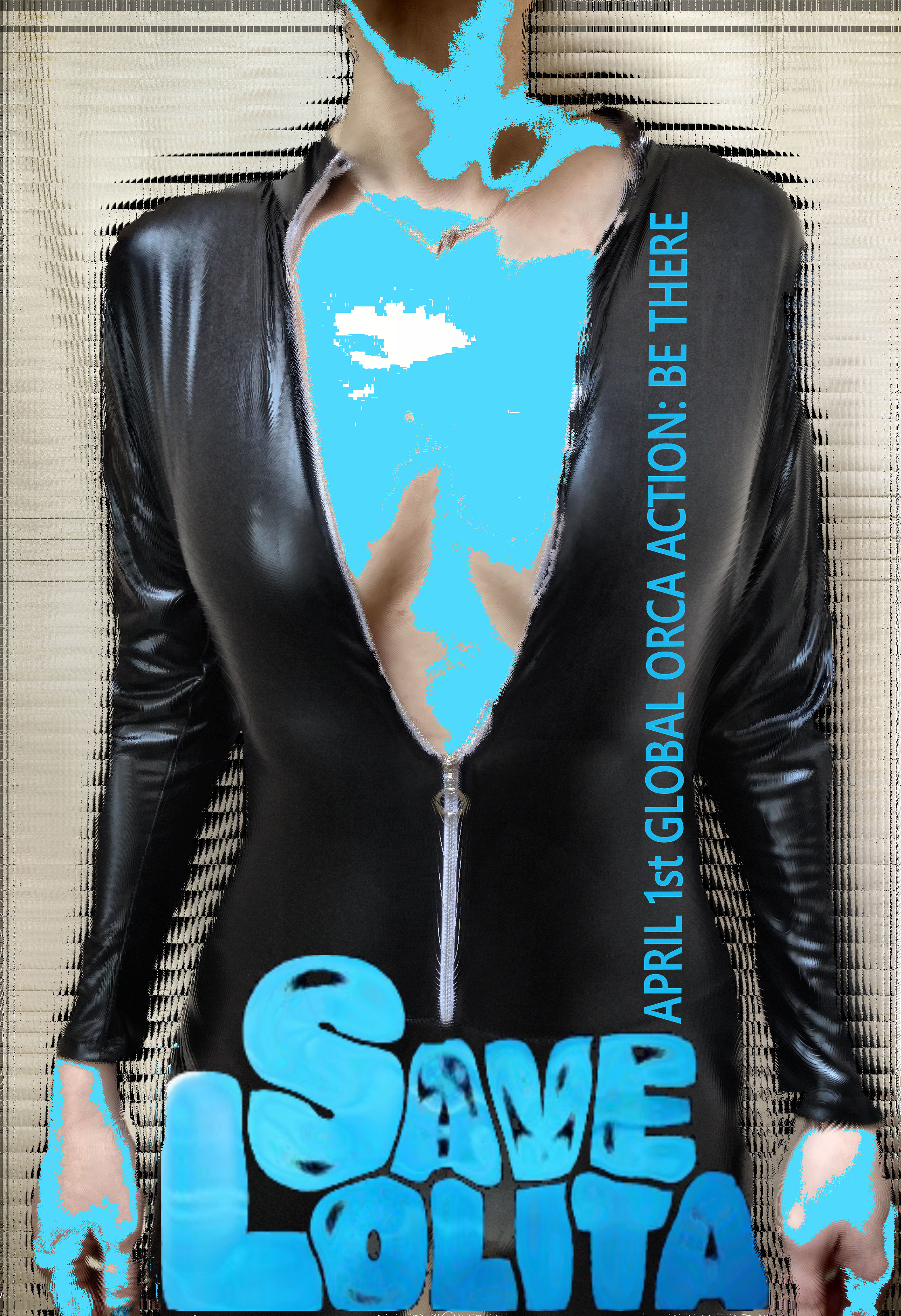 UNITED ACROSS THE ATLANTIC – LOLITA ORCA END CAPTIVITY NOW
This week on April Fools Day Miami and London united to rally against Lolita the Orca's ongoing Captivity.
Lolita has become iconic in the fight against Cetacean captivity (Dolphins, Whales etc) for base and degrading entertainment and the general awareness through investigations such as "Blackfish" that Cetacean Captivity is the highest form of psychological torture that can be committed against a species that functions primarily around emotional family bonds. ( http://www.blackfishmovie.com/ )
Lolita has been kept in a tank that violates the Animal and Plant Health Inspection Service (APHIS) standards for size requirements. APHIS is an operating unit of the United States Department of Agriculture (USDA).
In November 2011 Animal Legal Defense Fund (ALDF), PETA, and three individuals filed a lawsuit against the National Marine Fisheries Service (NMFS) to end the exclusion of Lolita from the Endangered Species Act (ESA) of the Pacific Northwest's Southern Resident Orcas. NMFS reviewed ALDF's joint petition, along with the thousands of comments submitted by the public and found the petition merited. In February 2015, the NOAA announced it would issue a rule to include Lolita in the endangered species list. Although the Orca population that she was taken from is listed as endangered, as a captive animal, Lolita was specifically exempted from this classification.
Lolita has been reported to have raised 160 million Dollars in Profits for the Miami Seaquarium through there Orca entertainment program. There is no evidence, despite Global Animal Rights assertions that the reason for Lolita's exemption, from being classified as endangered, is in any way linked to her ability to draw profits for the organisation.
Lolita is Miami Seaquarium's main attraction. She has attracted global attention from animal rights groups and anti-captivity activists. In 2003 Lolita was the subject of the documentary Lolita: Slave to Entertainment in which many anti-captivity activists, most notably Ric O'Barry (former Flipper Dolphin trainer), argue against her current conditions and express a hope that she may be re-introduced to the wild. Protesters assert that the Seaquarium is treating Lolita cruelly.
Lolita is approximately 21 feet long and 7,000 pounds. Per the guidelines, the tank for a killer whale the size of Lolita must be a minimum of 48 feet wide in either direction with a straight line of travel across the middle. Lolita's tank is only 35 feet wide from the front wall to the slide out (work island) barrier*. It is 20 feet deep at the deepest point and a mere 12 feet deep around the edges.
The Orca is a majestic creature exhibiting the highest levels of Emotional Intelligence, held to surpass Humanity and be equal to Dolphins : Find out more about Orca's at "Whale Facts" http://www.whalefacts.org/orca-facts/
Global Animal Rights groups and Charities united to coordinated protests to raise awareness over the plight of  Lolita's on going captivity at Miami Seaquarium and Arle Captial in London.
Arle Capital Investments have a direct link in the chain which keeps Lolita captive at Miami Seaquarium.
Palace Entertainments, owners of Miami Seaquarium and Lolita, is the US operating subsidiary of Parques Reunidos – a European based company. They are owned by Candover, a private equity fund which is managed by London-based Arle Capital Investments.
The Rally heavily supported by Mainstream Media, With the Independent and Daily Express running full page spreads on the campaign, and the Sunday Times investigative journalism, was a family friendly event intended to urge Miami Seaquarium and Arle Capital to allow Lolita to retire to a safe sanctuary to live out the remainder of her years and live as an Orca truly should be-FREE. FISHINABOX were invited to take a look at the London Rally in more detail, this is what we found at Arle Capital, London: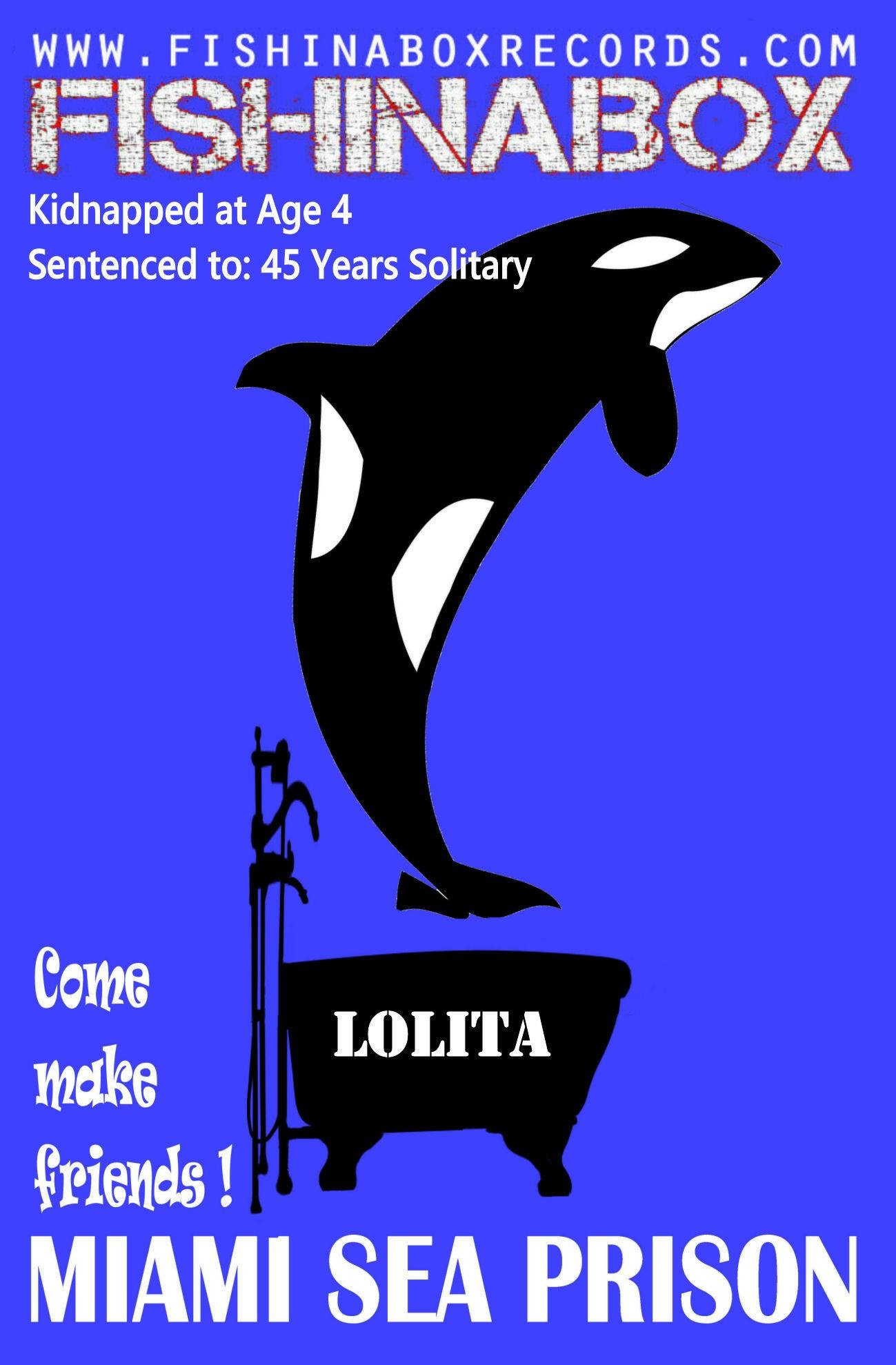 Video speeches to be given by:
Howard Garrett – Orca Network, Tim Gorski – Director of Lolita: Slave To Entertainment, Dr Paul Spong – OrcaLab, Margaux Dodds – Marine Connection
https://www.facebook.com/josweb23/videos/863638023746015/
https://www.facebook.com/julie.selby.5/videos/10153472872651190/?autoplay_reason=ugc_default_allowed&video_container_type=1&app_id=350685531728
Rally Speaker:
Clive Martin – Founding Partner World Cetacean Alliance, Director Orca Rescues Foundation
Press and Interviews: Angela Lynch, Jo Phillips
Want to find out more about the Lolita Campaign, Freebies and Funding, check the below links:
GLOBAL AWARENESS – http://www.orcanetwork.org/Main/
FREE POSTER – http://josweb.co.uk/wp-content/uploads/2015/07/lolita.jpg

Find out more – HISTORY / LINKS / INFO:
http://www.seaworldofhurt.com/features/lolita/
https://www.thedodo.com/lolita-orca-45-years-1301583008.html
http://www.theguardian.com/us-news/2015/jul/20/killer-whale-lolita-orca-peta-miami-seaquarium-lawsuit
http://www.reuters.com/article/us-usa-whale-lolita-idUSKCN0PU23C20150720
FISHINABOX RECORDS excerpt their right under section 230 of the Communications Decency Act of 1996 to discuss all aspects of the Live animal trade and captivity entertainment industries, source material, comment on this project and all content under the context of "fair comment and criticism".
DISCLAIMER: Links to information on sites other than those operated by FISHINABOX RECORDS are for your convenience only and are not an endorsement or recommendation of those sites. FISHINABOX RECORDS does not control or provide any content or information at these sites, makes no representation or warranty of any kind with respect to these sites or their content, and does not maintain, operate, or take responsibility for information provided. FISHINABOX RECORDS does not endorse and is not responsible for the accuracy or reliability of such content or information and any use thereof is solely at the user's risk.