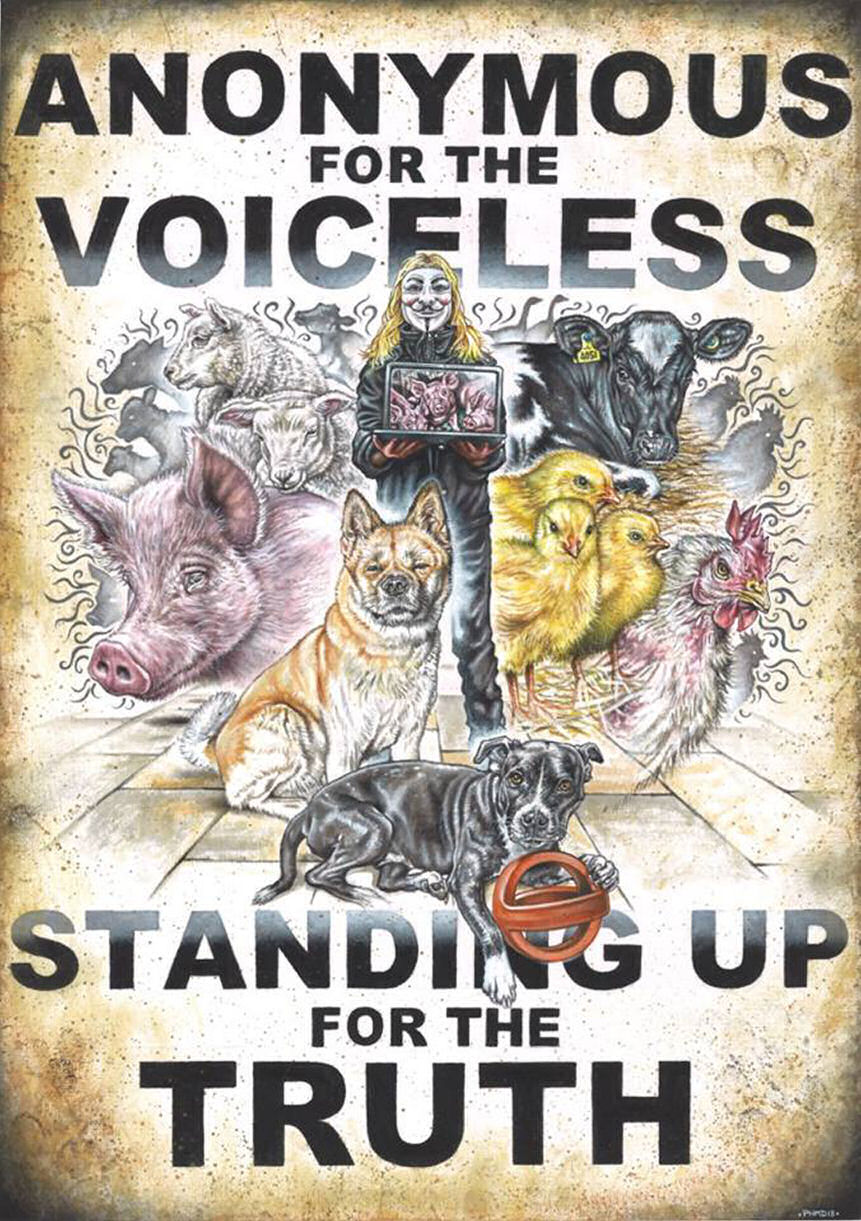 Featured Artist – Philip McCulloch-Downs – Reality 2 Fantasy Art
Philip has been drawing and painting for nearly all his life, beginning with dinosaurs and spaceships at the age of 4, moving on to giant architectural cityscapes whilst at Leicester Polytechnic aged 22 gaining a degree in illustration, and then indulging in a decade of portrait painting, model-making for museums, designing T-shirts, and mixing up multicultural influences in colourful ways.
Aged 32 he moved out of the city to the countryside of Somerset and has spent the intervening years learning how to process the experiences of everyday life through his artwork, forming a visual diary of his life through his paintings, poetry, novels and videos.
During those years he became fully vegan after he began work at Viva! (www.viva.org.uk ) in 2003. This amazing organisation educated and inspired him, and he became fully committed to the vegan/animal rights art movement, gaining a following on social media, and producing a series of hard-hitting canvases and videos for Viva!'s Hen, Pig, and Dairy Campaigns.
In 2017 he left Viva! began to pursue a career in art on a full time basis, and to expand his ideas beyond the restrictions of any commercial organisation.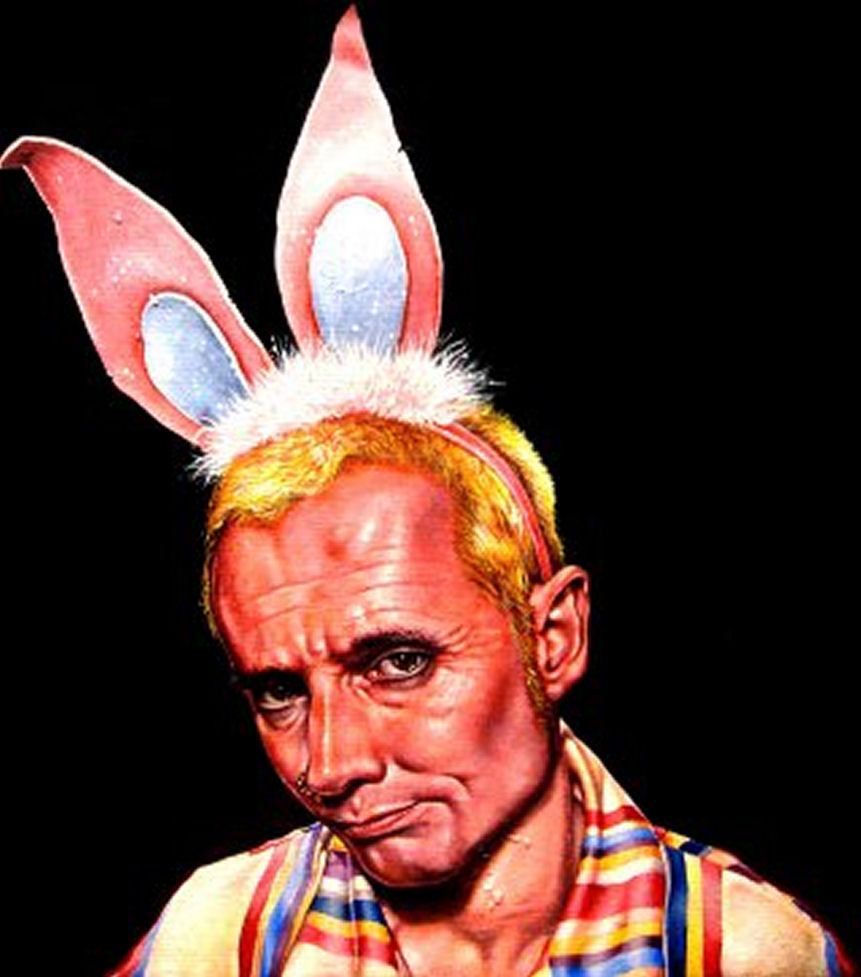 http://www.philipdownsart.co.uk/home.php
https://www.youtube.com/user/sbl2323
Artists Statement:
What does Animal Liberation mean to you? Educating the younger generation. Giving them the necessary facts and figures, as well as the encouragement, to help them realise that they can so easily change this world if they choose to, and thereby help us ALL evolve out of our current state of inertia and ignorance. 
My personal part in the Animal Liberation Movement means connecting and empathising with the creatures that I paint, treating them with a dignity that they are denied by our farmers. I try to bear witness to their character, their suffering and their individuality, and by removing any barriers between 'us' and 'them' allow viewers to feel an empathy, which will hopefully lead to an understanding that changes hearts and minds.
Phillip is open for Commission work, please feel free to contact him directly through his facebook
https://www.facebook.com/pg/PhilipDownsArt/photos/?tab=album&album_id=1158903887455599
Artists Merchandise https://mrcronch.teemill.com/
Our Comment from FISHINABOX –
"The accessibility, professionalism and quality of mind and thought that Philip Offers cannot be overstated. This is an Artist at the top of his game who operates with deep understanding and integrity in the delivery of his work.. highly recommended." 
DISCLAIMER: Links to information on sites other than those operated by FISHINABOX RECORDS are for your convenience only and are not an endorsement or recommendation of those sites. FISHINABOX RECORDS does not control or provide any content or information at these sites, makes no representation or warranty of any kind with respect to these sites or their content, and does not maintain, operate, or take responsibility for information provided. FISHINABOX RECORDS does not endorse and is not responsible for the accuracy or reliability of such content or information and any use thereof is solely at the user's risk.