The Power of Willful Ignorance (featuring Carol Hodge & Kate Shortt)
This Song was originally inspired by the Global Ground Breaking ExposE on UK advertising techniques used to normalise Factory Farming,
See the original video that inspired the song: www.ciwf.org.uk/truth "Think you aren't being fooled by advertising tricks? Take a look at this so-called expert revealing food marketing's secret weapon."
Organizations such as Animal Aid have worked tirelessly on exposing malpractice and issues of Ethics in the UK farming Industry though the well financed and omnipresent marketing machine wielded by the farming industry with its official government sponsor's continues to peddle the deception.
After investigating publically released footage by Animal Aid http://www.slaughterhousecctv.org.uk/ , London Vegan Action Groups and FISHINABOX pooled our efforts and made some of our own investigations , findings justified the writing and release of this song and Film footage will be featured in the Offical Song Video for "The Power of Willful Ignorance"
OUR FINDINGS…….
NO AMOUNT OF MARKETING MAKES FACTORY FARMING ACCEPTABLE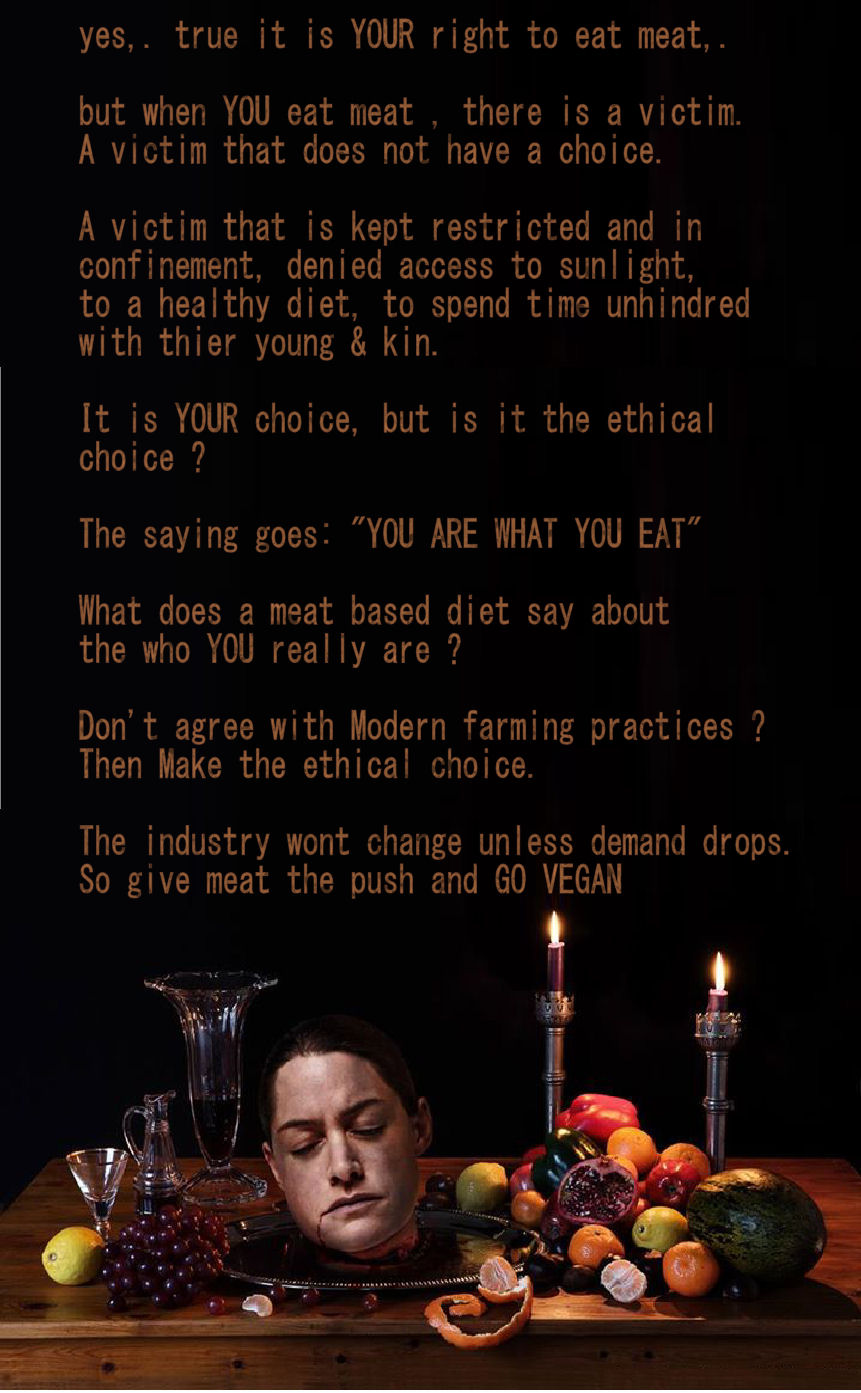 THE POWER OF WILLFUL IGNORANCE
People – will believe anything you say
As long as you say it with a smile
People – they just don't want to know the truth
They just want to know that everything's alright
But I don't want to rely upon
The third hand information that I'm fed
No I don't want to hear another sound byte
That simplifies the problems up ahead
If you eat me(at), at least have the guts
To look me in the eye
And recognize
That something's died
Something's died
She takes her free trade coffee white with two
She likes her chicken skinned and vacuum sealed
The halal-kosher debate is none of her concern
A dozen eggs are cheaper from a shed, not a field
The chew that's in her fruity sweets, the milk that's chocolaty
The crush of insect red that stains her hands and teeth
The dolphins in her tuna, the human screams of pork back leg
The fluffy yellow orange red of males who hatched the egg
But who is she to argue?
She's greased the trolley wheels
She's priced out of the market
And her budget simply cannot yield
Two dozen sugared biscuits
Are cheaper and more filling
Than one organic piece of fruit
So what would you decide?
If you eat me(at), at least have the guts
To look me in the eye
And recognize
That something's died,. Something's died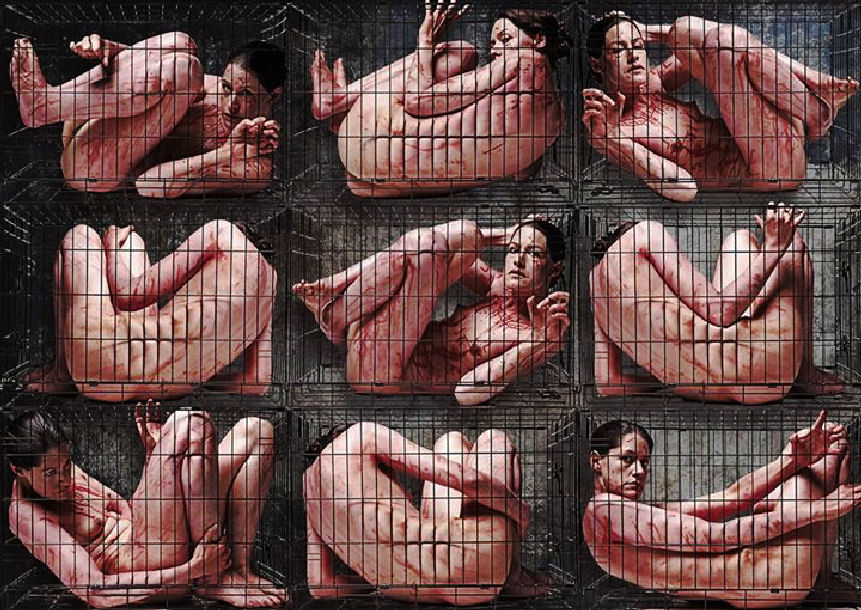 Looking to make a change and drop Meat from your diet but don't know where to start ?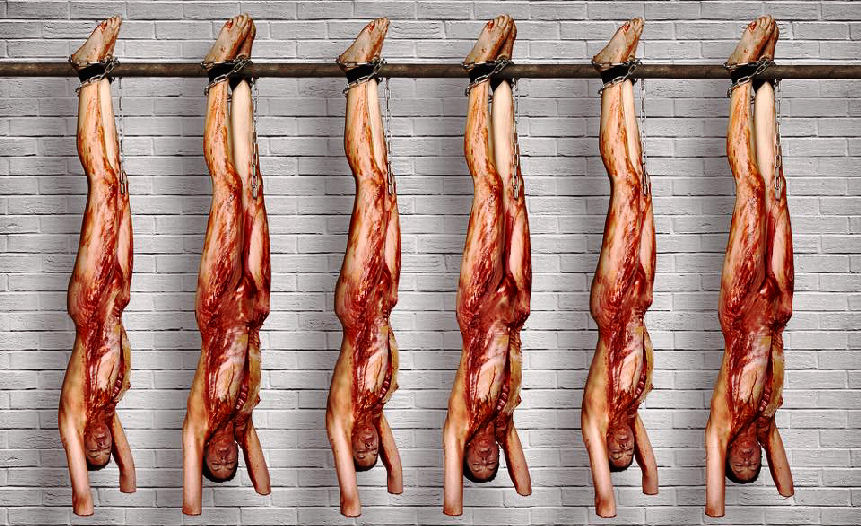 Over the next few News Reports we will be connecting you to UK based vegan lifestyle and foodie groups who can provide recipes, shopping links, contact groups , social gatherings all the required to explore an ethical diet.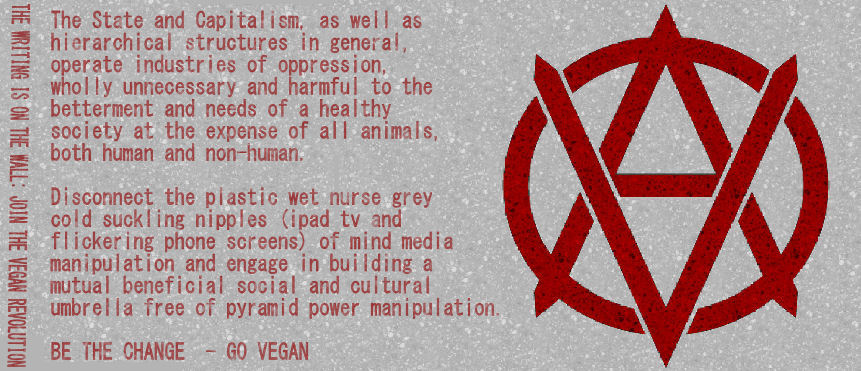 ©℗ 2015 FISHINABOX (All rights reserved)
CAST and CREW:
Photography by kind permission of Julian Hanford / Model Heidi Mary Porter
Carol Hodge – Vocals , lyrics, Melody, Kate Shortt – Chello,  Andie Handei Kumafaro – Mastering, Score
DISCLAIMER: Links to information on sites other than those operated by FISHINABOX RECORDS are for your convenience only and are not an endorsement or recommendation of those sites. FISHINABOX RECORDS does not control or provide any content or information at these sites, makes no representation or warranty of any kind with respect to these sites or their content, and does not maintain, operate, or take responsibility for information provided. FISHINABOX RECORDS does not endorse and is not responsible for the accuracy or reliability of such content or information and any use thereof is solely at the user's risk.