FISHINABOX feat. wordsmith Christine Thindi ALL WE NEED TO SET US FREE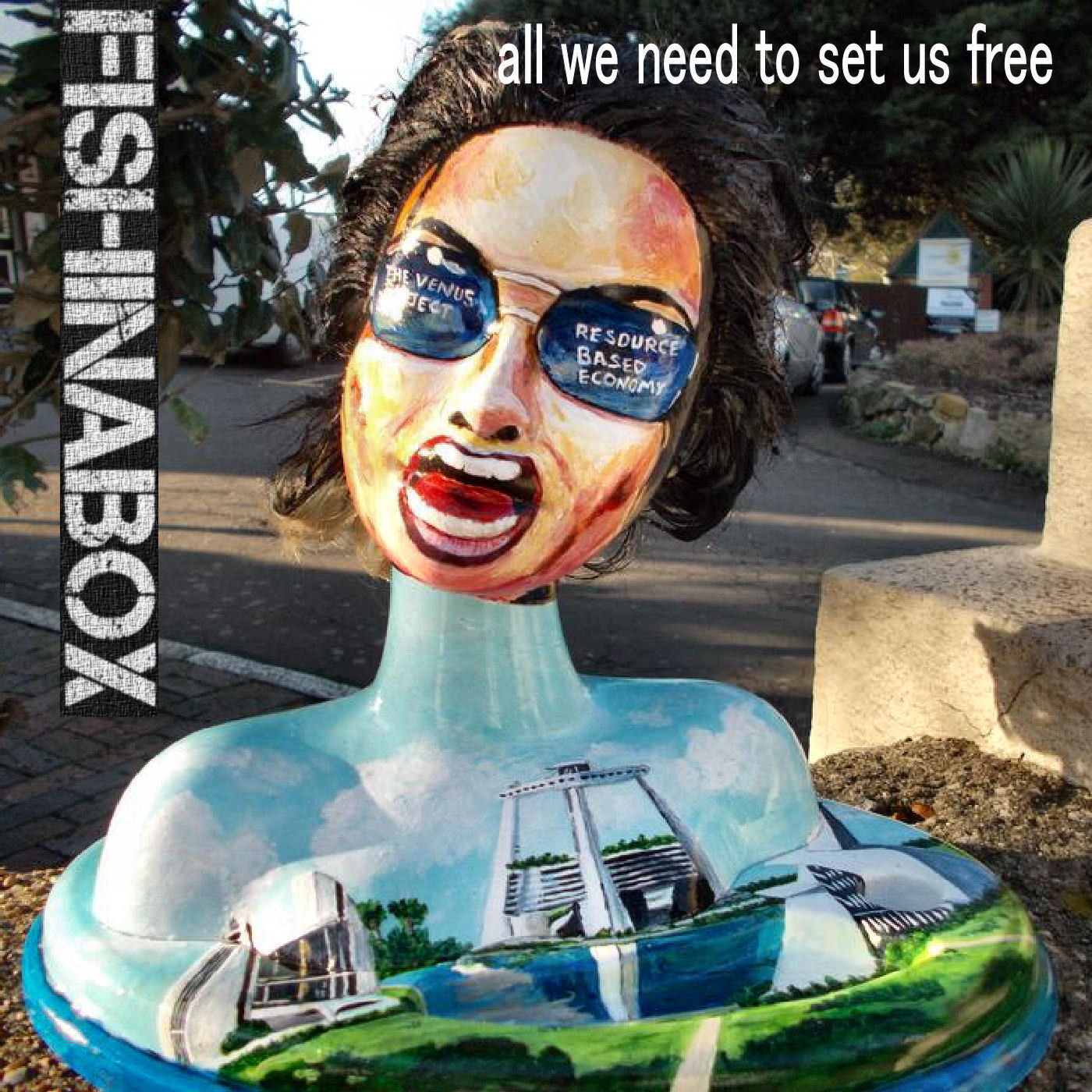 Originally drafted for the Zeitgeist Exhibition in 2013 by Christine Thindi and the late Michael Green, the track was edited remastered and put to a new backing track by FISHINABOX for the MG 269 event profiling Michael Greens work Alongside developments in the RBE Network.
Event link: https://www.fishinaboxrecords.com/26-9-2020-michael-greens-art-for-a-sustainable-world-at-the-retreat/
LYRICS:
There is a Way (to make this world a great place for all)
Financial troubles everywhere
give you no time to be aware
of what it is that causes it
and it all seems so legit
indoctrinations keep you caught
in a state of fearful thought
Money makes the world go round
It's what keeps the food abound
keeps us clothed and in a home
without it, streets we'd have to roam
sleep on the pavement, starve to death
feel misery till our last breath
We bear the drudgery we hate
because we think that it's our fate
We have to keep a job or two
enough banknotes will see us through
will pay the taxes and the bills
bliss awaits beyond the hills
make more money to get by
but guess what? It's all a lie!
We could feed 12 billion souls
if markets didn't block the flow
Money causes suffering
destroys your soul and everything
the planet is about to die
economic growth has to be high
exploitation is a must
if profits are not to go bust
What is the use if very soon
Earth will look like its own moon
your children will not have a future
just because your lifestyle suits ya
but look at it, does it make you happy?
Or do you feel stressed and rather crappy?
Our offspring raised by institutions
no time and strength for resolutions
families are ripped apart
and so is everybody's heart
Suppressing who we really are
spreads depression near and far
You are a slave to this whole thing
full of worry and suffering
Half the world has it even worse
they always have an empty purse
But did you know, there's a better way
where no one can be led astray
where everyone on planet Earth
lives healthy, happy right from birth
no stress, no force, no crime, no war
where all our spirits are free to soar
Technology will do the jobs
robots won't turn into mobs
most work's already automated
so why not call the rest outdated?
Let's just end the reign of money
and we're not trying to be funny
Without it we will all be wealthy
happy, free and very healthy
Follow our passions every day
with no pressure of earning pay
Saving the planet in the process
that is what is called REAL progress
All we need to set us free
is a Resource-Based Economy !
RBE thinking, Resource Based Economy thinking that is; is based around the management of need, based solely on smart and ethical management of available situational resources. The principles are a practical application of the free world charter, a how to live by charter.
This track is the soundtrack to the event Michael Green 269 an ethical vegan self sustainability event within the RBE Network. Wordsmith: Christine Thindi.
Lyrics: Christine Thindi
Backing Track: Andie Handei Kumafaro
licensing: Bluezone
Artwork: Michael Green
©℗ 2020 FISHINABOX (All rights reserved)