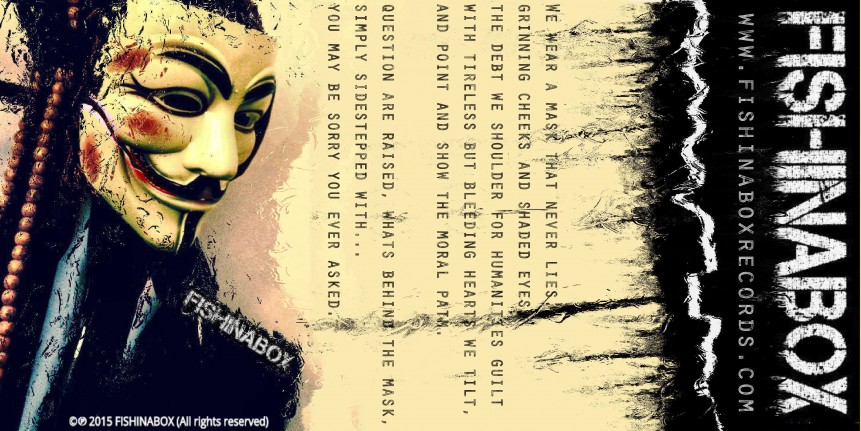 NOSCE TE IPSUM
FISHINABOX artist bio

FISHINABOX  – The Music – Yes we still make music 🙂 Draws on a global lifetime of musical exploration, driven by an all questioning agenda. The music puts a firm handle on the genres of modern jazz and electronics and fuses them seamlessly into primitive tribal fusion.

This Fusion works downstream from source, embracing desire to explore the roots technic of all sound. Whether music, language, nature or digital, it is a journey into Tribal Rhythm, African, Arabic and Indo-Asian Percussion and a constant and ever evolving study of linguistics and the musical application of vocal sound. An all embracing pursuit of Experimental World Vibration. The resulting melting pot of global sound concepts becomes one within classical and western Jazz methodology and osmoses well with modern Electronic post millennium foresight.

Building on this theatrical pulsating Soundscape and musical design, FISHINABOX seeks to , as a lyrical message, capture a moral opposition to social decadence through Music his work looks to draw on the roots of the anarcho-punk resistance but rather than to destroy the concept of musical structure his work looks to fuse social and anti social music with no obligation to categorising or restricting himself to any genre , fashion, politic or style.

FISHINABOX – The Ethics – Originally build as a music collective with a bitcoin funding trading station for global artists, the platform has evolved to manage ethical media events and artists to expand their exposure to the public and also ensure messages downplayed or undermined by the media are supported and given voice.

The platform, through creative endeavors, is an advocate of the vegan RBE Network which promotes RBE thinking, Resource Based Economy thinking being the management of need, centered on smart and ethical use of available situational resources.

The vegan RBE Network recognizes and addresses, that within application and actual on the ground living and design, the great movers and shakers in the applied RBE world, (long established, large central Hubs with endless subscribers and networks), have failed to build site networks within the general public, or support grass roots initiatives for change, resulting in a global stunting the spread of the RBE networks in general.

FISHINABOX promotes knowledge share for an ethically vegan resource based economy to inspire community action to build their own fuel power and food solutions The ethical base of the RBE Network is set out in the FREE WORLD CHARTER, a how to live by charter for a way forward for human society hand in hand with all life on earth.

Take a look at the free world charter here: https://freeworldcharter.org/en

Penny Rimbaud – Comment on the FISHINABOX Project:

FISHINABOX ? I liked the name, thought it sounded Brooklyn, and as I like Brooklyn, I bought in (I like standing me down in Brooklyn riverside park watching Manhattan growme). Liked the Buddhist inferences. Liked the beard. Liked the trumpet: Miles away. Don't mind one bit what bit gets used. Free like that.

Who owns what? What? Those things that come like free.

It Never was mine to play with…and then it grows its organic way. As much down as up when it grows its organic way. (Tastes better too). Just keeps on going in a nowhere pool until not going. Nothing really ever happens. Just passing beyond measurement, but never indifference. That said, it wasn't me. So Carry on.

Kumafaro  –  Comment on the FISHINABOX Project:

FISHINABOX is the beginning of a new journey, one that has been there, off the beaten track, silently spreading root in the undergrowth whilst the commercial airwaves spoon feed, drip feed the constant never ending out of life and reality-sync "pay for plays" banal poison asylum we are all trapped in. An Asylum designed for the "machinal" extraction of cash to stuff the pillows of the elite.

FISHINABOX resists this Asylum. Real Musical Understanding begins with the heartbeat. We must stop, be silent, listen for that heartbeat and with its first pulse identified, create the first breath and in exhalation we can allow the music to be born again. Breath gives life to voice, to instruments, to awakening, to balance. Breath are the footsteps of the body and carefully placed one in front of the other we can open our score books to write the Orchestra of Life, exploring, respecting, replicating all that is complexity in consciousness with and around us as we push out the boundaries of musical form that exist around us. A Life in which all melody and discord guides the movement of the composer's hand's. The score flows and we follow, open ears, mind , heart and soul to become truly one within the rhythm of life.

Continue reading →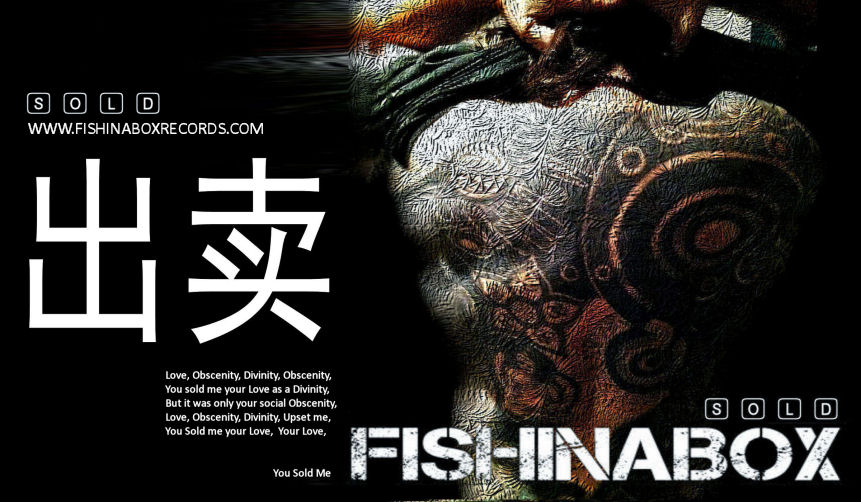 CAST  & CREW – On the Billboard:
Tina T / Carol Hodge / Kate Shortt / Kate Garner / Lucky 7 / Hala Georges / DJ SKYAAZ / Chip Ritter / Li Webster / Mencheng Yan / Jenny Zhao / Jim Dooley / Chase / IBoongza Neeranatpuree / Nicky Catterwell / Zainab Sheikh / Calvin Pert / Desmond Thomas / Bill Skinner / Fiona Luckie / 旅する写真家 / Kitty Kat / Handie Andie Kumafaro/ Penny Rimbaud / Wareef Bawadekji / Chase / Rishi Ultra Mundane / Alexander Oliver / Chase / Yomi Fatola / Jihao Yang / La Plume Noire / David Hone Photography/ Thomas Winkworth / Nattawan Sujarit Jaga / Make up by Ruzma / Doris & Doris Brixton / Salya Al Hamdi Shabaan (سالية شعبان الحامدي) / Heidi Mary Porter / Zoe Brogan / Michelle Palmer  / Michael Green / Helen Ford / Kit Fretz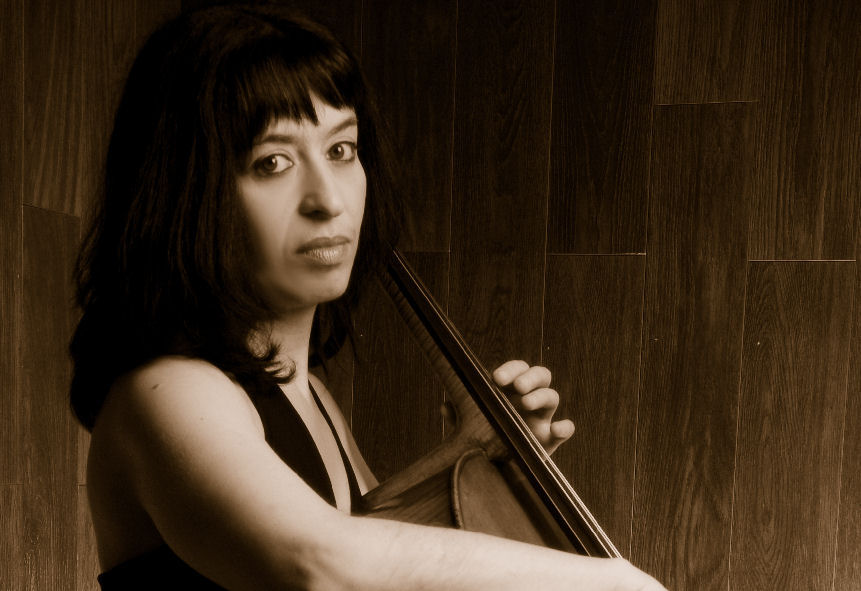 Kate Shortt, trained as both cellist and jazz singer, and then completed the postgraduate leadership course at Guildhall school of music. Since then she has performed her Cabaret show sets regularly at the Edinburgh Fringe, as well as the Hackney Vortex Club, Jermyn Street Theatre and the Covent Garden Festival Club and achieved Performer of the Year award at the London Palladium.
She plays regularly with vocalist/singer songwriter Christine Tobin, recent winner of BBC British Composer of the Year award, and Jazz guitarist Phil Robson recent winner of parliamentary awards. She has worked and toured with contemporary composer Jocelyn Pook and is a member of Portuguese fado singer Claudia Aurora's band recently completing a European tour.
Since 2001 she has played in the improvisation group 'The Crass Agenda' accompanying poet Penny Rimbaud Co-founder of CRASS . Along with her vast array of work on the Fringe Theatre and Avant Garde Music network, Kate remains a key member of Penny's Last Amendment Jazz,  L'academie des vanités and Spoken Word collective. She is a regular member of the Northern Lights Symphony Orchestra and plays in various bands and has worked in close collaboration with Gary Kemp of Spandeau Ballet, Tears for Fears, Take That and Simon le Bon of Duran Duran. She has devised and recorded arrangements for Peter Green of Fleetwood mac and his 'Splinter group'. As an educator she has worked as an assistant animateur for the LSO and is an assistant co-ordinator and conductor for the Hackney Junior Singing Festival
Kate joins FISHINABOX on a number of projects this year, namely the controversial musical social exposé on Gaza called  "Pillar of Clouds" and the Globalization myth / Animal Rights project this year called "The Skin i'm in".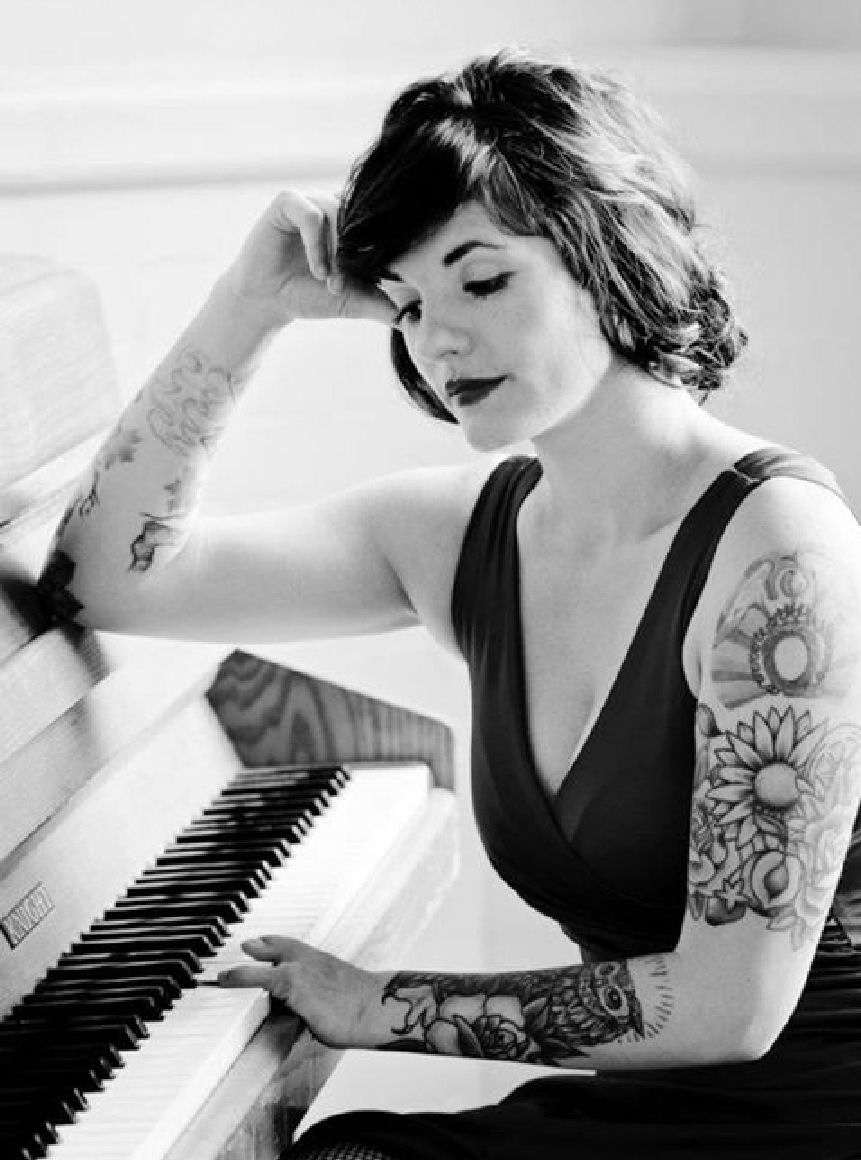 Photograher Graham Binns  http://grahambinns.com
Carol Hodge is a well known face on the Manchester music scene, performing solo as singer/pianist Crystal Grenade. She is also backing vocalist and pianist for Steve Ignorant's Slice of Life, and provided female vocals on CRASS songs for The Last Supper tour in 2011. Carol has joined the project writing and recording a track called "The Power of Willful Ignorance" to be included in the 2015 Animal Rights and Alternative Lifestyle Album "The Skin I'm In" due out at the end of this year. Carol brings a strong classical element to the work and provides accessible depth to core issues and arguments surrounding vegan/vegetarian lifestyle along with satirical lyrics exposing the globalization "dream" for the nightmare it represents ethically and morally.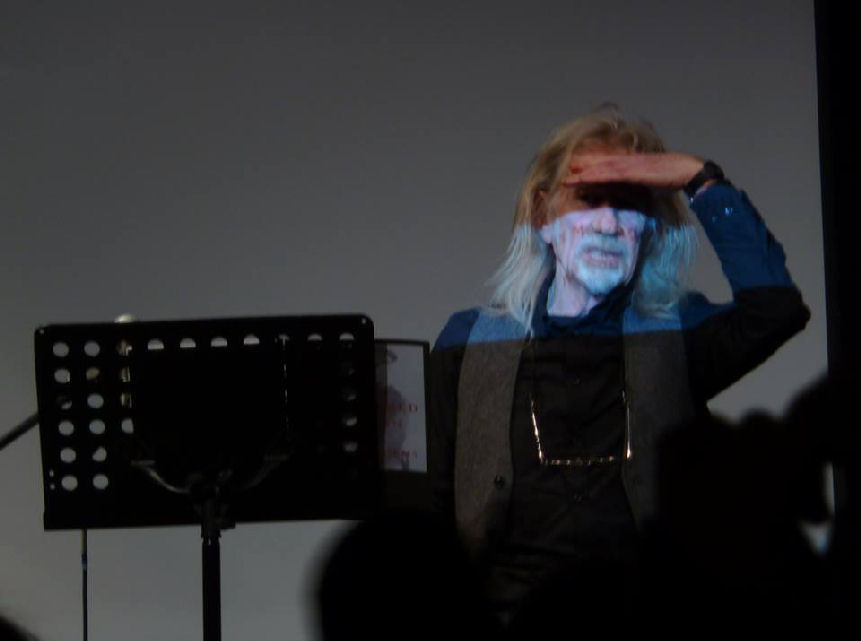 Penny Rimbaud is a Writer and Political Philosopher and the back bone of the Dial House Foundation. He is best know for being the co-founder of CRASS the Anarcho-Punk band and Exit stencil Press free thinkers print. Penny acts as steer and ethical guide drawing text and lyric back to the core free thinking beliefs of "No Authority but Yourself" and " No subscription to you Paradise" as well as being featured in a number of tracks. He provided invaluable support including the use of bass percussion line on the song The Audition as well as input and draft of Lyrical passages for both Albums: KEY TO LIFE and SOLD,
Penny's philosophy  drives the "raison d'etre" of the FISHINABOX compositions – NO AUTHORITY BUT YOURSELF – on Key To life, and, the ethics in SOLD had been inspired from the grounding points raised in his work's on Feminism at the time of the Release of the CRASS Album Penis Envy. He has also had a penetrating impact on the founding concepts for the Album MESSAGE IN THE SAND. He remains sounding board and Mentor to Andie Handei Kumafaro, ensuring works remain focused, relevant and thought provoking.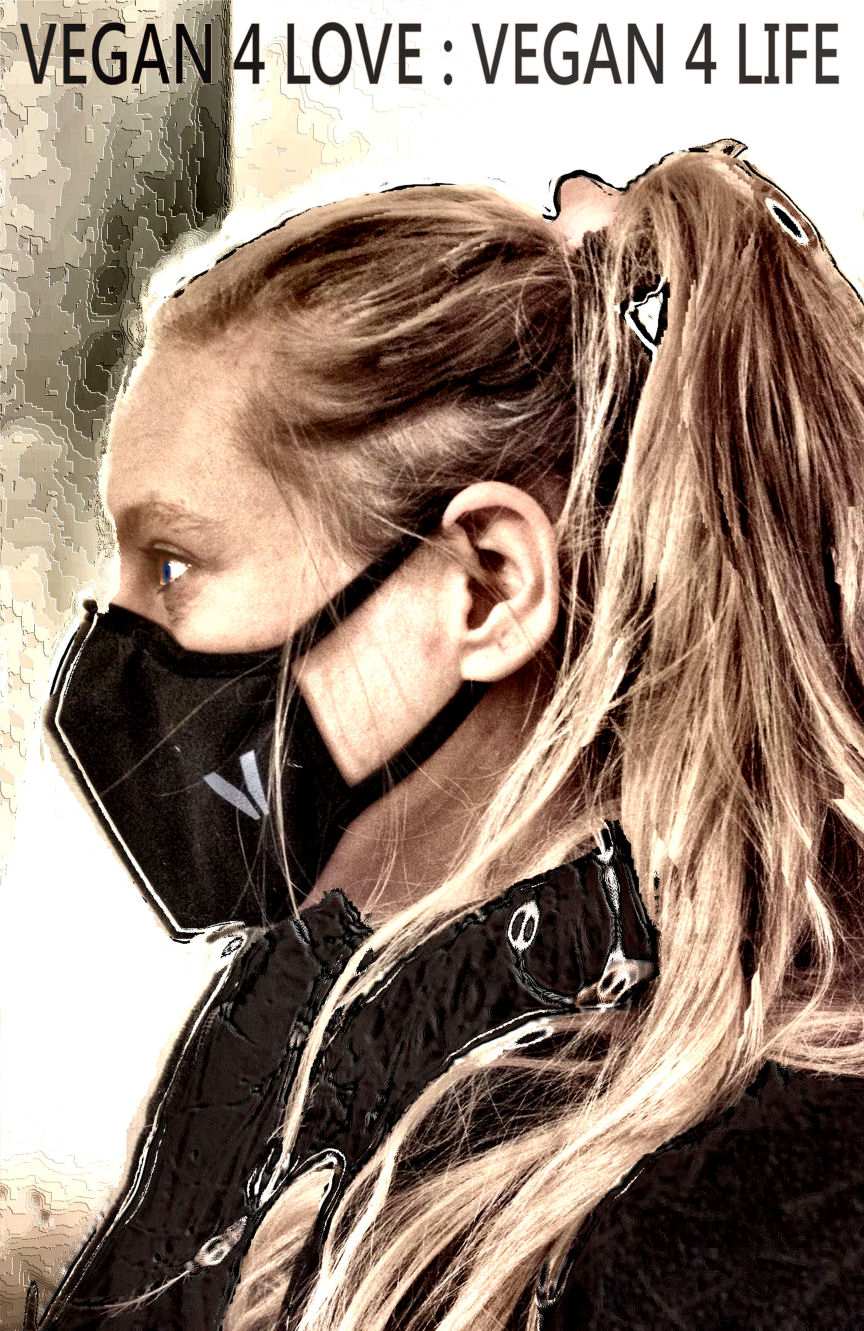 Michelle Anne Palmer came on to the London scene in 2015. Having been spotted by Heidi Mary Porter whilst visiting the Knightsbridge Stop Fur campaign as a potential Catwalk Model for "Hannibal" and she was featured in the hit music video. Michelle's focus in all campaigns is driven by compassion and she brings a strong awareness to ethics at every level. During the filming of Hannibal she stepped in to costume, performed exceptionally well and  we gave her the lead in the bloody catwalk shot. ( A classic staple media rehash of the anti Fur awareness "here's the rest of your fur coat" used in mainstream media and highlighting awareness since the late 1960's) .
Michelle had also stepped into Japanese Embassy action day for Taiji when were unable to cover the event and was integral to costumes for Novembers "biggest ever" (600,000 attendants in 175 countries) Climate Change Parade. Her ability to engage and work with a wide cross section of people has been invaluable in securing support and raising awareness in the public eye.
Michael Green a dedicated activist for RBE, veganism and social change, stepped in after the passing away of Zainab Sheikh, the break up of the music collective and a number of prohibitive and frustrating court cases that restricted our activities in the field.
Michael took on a number of campaigns through 2016 to 2019 up to when he passed away from throat cancer on 26/9 2019. Most notably, the Ice Cream van  – milk suck preventers presentations, "free the fracking four" London underground outreach, "Mary had a little lamb" underground outreach, close all slaughterhouses, the NY 7 day cube with Anonymous for the voiceless and a number of classroom presentations at the Retreat Animal Sanctuary in Kent.
Michael has left us the full remaining body of his work, which we will make available through the website and by any other means possible. Rest in Power.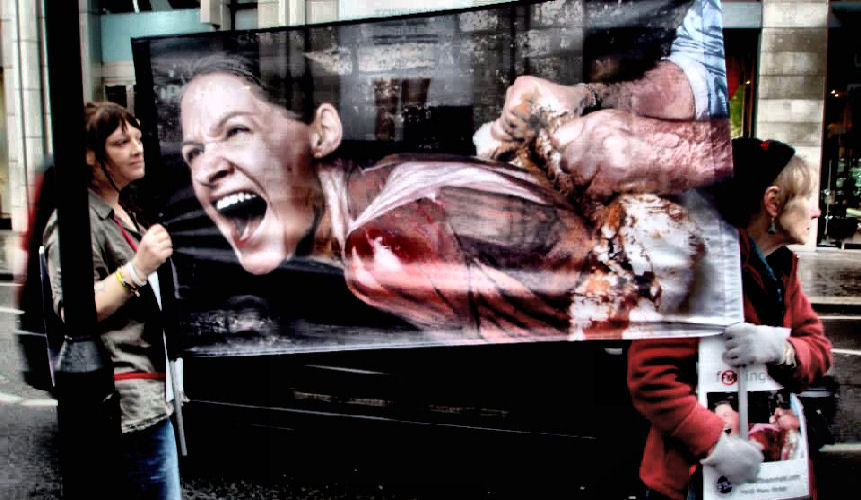 Heidi Mary Porter is a London based Model and Animal Rights Campaign Icon. Heidi is well known for heading the Harrods Stop-Fur campaign through 2015 and was also heavily involved in other London based campaigns. A"Do no harm but take no crap" feminist and model for several animal rights campaigns featured online at FISHINABOX (Taiji Campaign / Stop-Fur / Ethical(Vegan)Lifestyle) and PETA (Fur-Skinned Alive). She is also an author of Children's books and released her first book last year to raise awareness with Children in Schools over the Fur Trade, the book has already achieved a distribution of over 27,000 copies.
Throughout 2015 to 2016 Heidi has become a great sounding board on projects at FISHINABOX and an integral part of the team. Vegan life ran a full story spread on her theatrical "Shock Tactics" and the socio-politics of driving engagement on her this year. Heidi also appears in the Alternative Rap Video "HANNIBAL".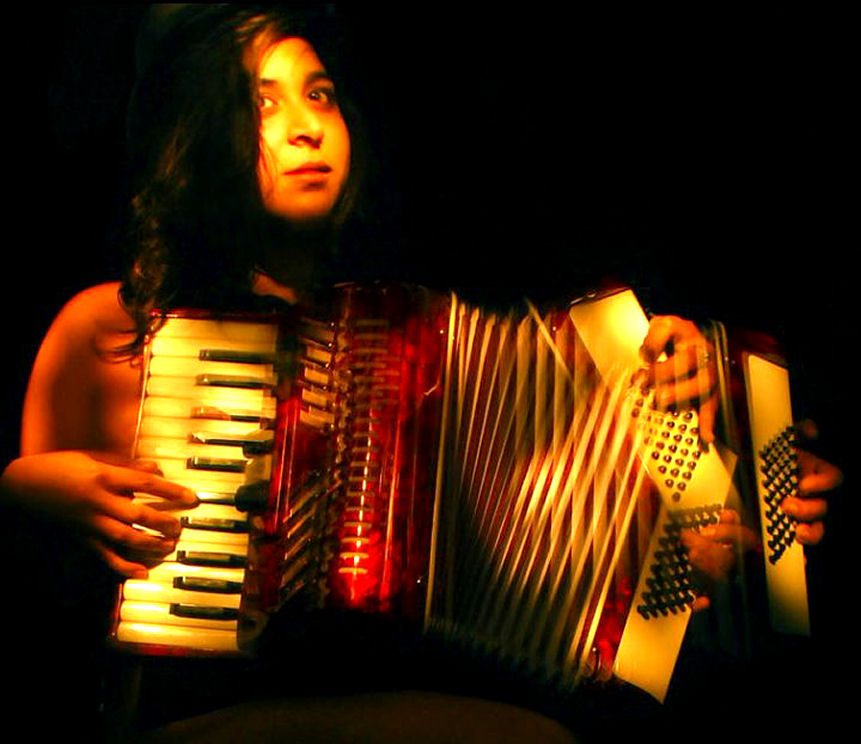 Shaida, World travelling Dark Cabaret Performer, Song Writer, Musician and Linguist Stopped in London for a two day recording session before jetting off on her Global Schedule which takes her From Paris, to Tehran to Los Angeles. She cut some amazing Diva vocals a la arabesque for the Album Message in the Sand. Shaida's dynamic range and stage sets have covered, Chanson Engagé, Jazz Manouche, Dance Theatre, Franco Arab Hip Hop and Rap, Rhythm and Blues, Trad Jazz, Opera, Folk and Soul. A Lead Stage vocalist Shaida has excelled at the most demanding stage shows including Circus Cabaret. Musically shes is the Amanda Palmer of Iran. Look out for her stunning vocals at FISHINABOX RECORDS on the Album " Message in the Sand"  http://shaidakazemi.wix.com/fish#!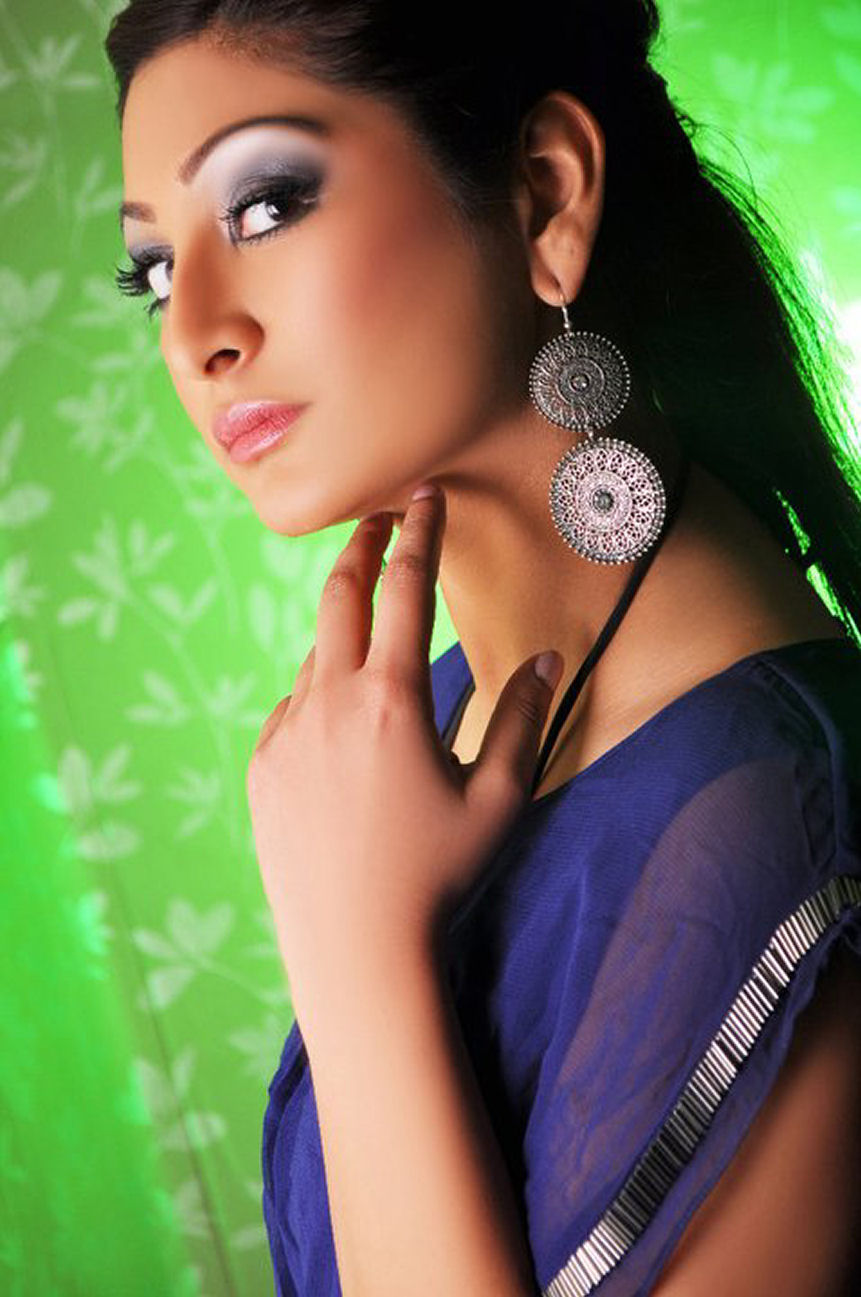 Zainab Sheikh, joined the project right at incept and coined the FISHINABOX catch phrase "Let's do it Yeah !". Her positive outlook and critical assessment in polishing her characters had ensured good authenticity in her parts. Her ability to fit into any diverse role has been tried and tested.
The proof was in the pudding, Zainab voicing the part of the auditioning teen wannabee on SOLD the Album as well as the mistreated rape victim and the Pleading abandoned mother on MESSAGE IN THE SAND. Zainab was also a Lead Cover model for FISHINABOX.
As a Model with a Father from Pakistan and her Mother, (half Surinamese half Guyanese,)  Zainab captured the dusky inspirational melting blend of strong vibrant Cultures, giving her a unique and captivating look that just had to be the face of the Album "Message in the Sand". Zainab also featured as Cover Model for the Album "Pillar of Clouds" and played a leading role in the Alternative Rap Video "HANNIBAL"
Zainab passed away in the night of the 14th of November 2016 – in liefdevolle herinnering, rust in vrede mijn zuster en vriend.
She will be greatly missed. Rest in Power
Parisette Messan originally is from French Togo. She voiced the part of the the old School Story teller for the single AFRICA SMILE. She also assisted in the correct translation of the storyboard in order to ensure correct transfer of the English / French to an arrangement capturing the ethos of verbal traditions ensuring that the relationship between the storyteller and the audience  carries through in the song. The sense that The storyteller and the listeners are physically close,  seated together in a circular fashion carries through. Listen and you will feel yourself experience the immediacy of a creative process taking place around you. We hope, in turn you will experience the empowerment of being a part of the magic of the aural tradition.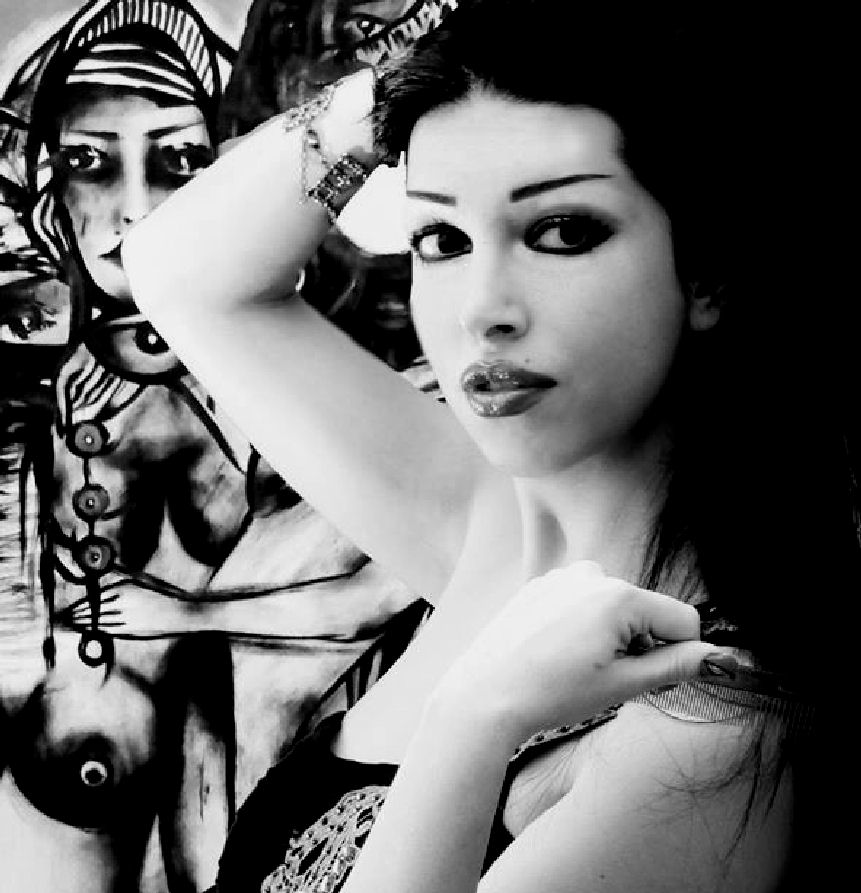 Hala Morris Georges is a Syrian National from Damascus, A modern artist specializing in Women's right's for self-expression, freedom from censorship and social oppression. Supporting her art career she is a videographer of testimonial evidence of the social impacts on families of the Syrian conflict. Hala joined to Project to voice over female refugee and war experiences for use on the Album Message in the Sand. Hala provides an emotional powerful and accurate presentation of the core issues facing families affected by the conflict.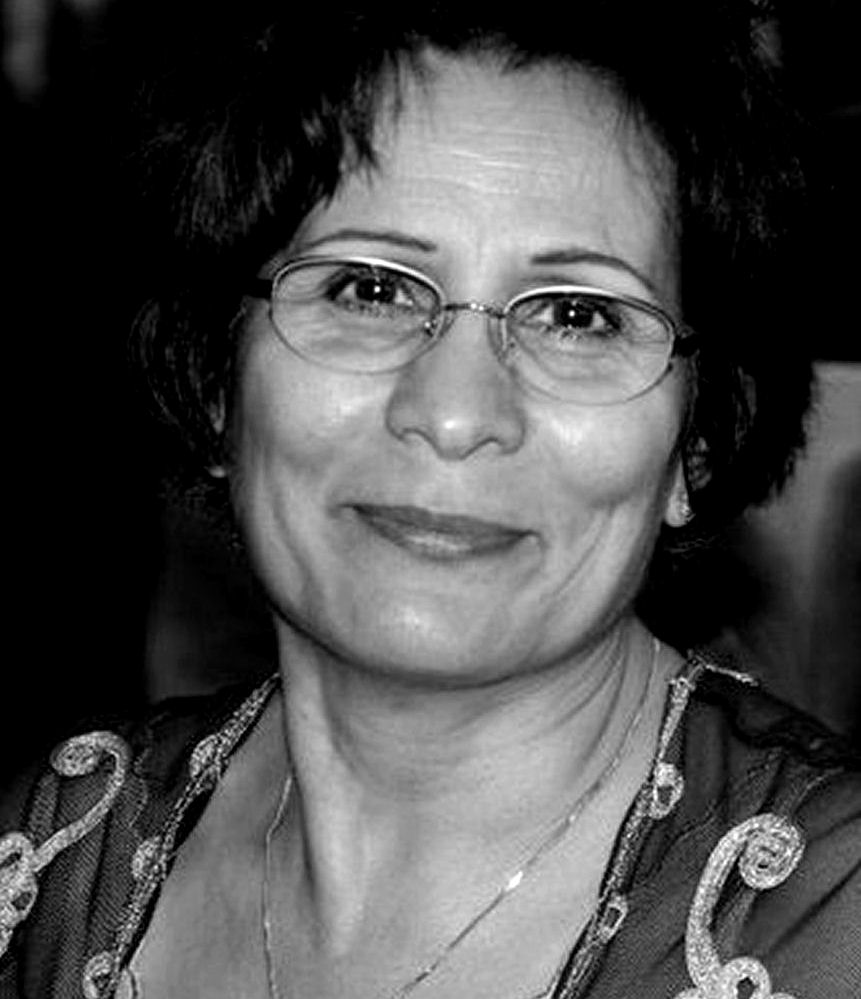 Azar is an Iranian national now based in the UK. Azar is a long standing writer of Farsi Poetry. A lover of the beauty of written word , Spoken Word and the absolute power of prose she adds intensity to the delivery of the Iranian Press reports on the Album Message in the Sand.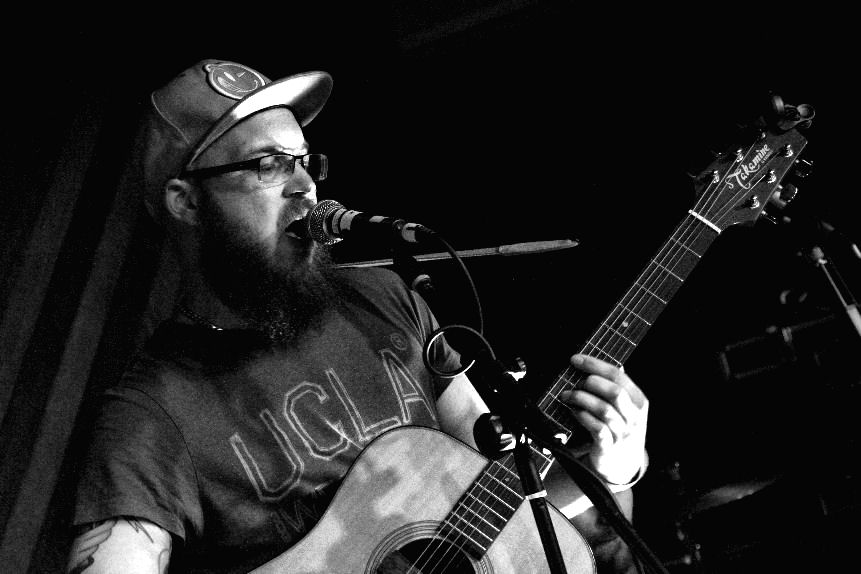 Fraser is Lyricist, Composer, Wordsmith and Rhythm Guitarist for The Lucky 7 who need no introduction at FISHINABOX. Fraser originally trained as a drummer,. had to drop the kit for rap and an acoustic due to space and noise levels in and out of places in East London.
Driven and just wanting to get out there, Fraser can be found on Big Promo Live Gigs, Street Busking, Open Mics, and the Pub Circuit. With Lucky7 currently signed up with  FISHINABOX RECORDS and looking like the new sound eastside, we asked Fraser to look into adding some rap and a little comedy to lighten the story lines on some tracks on "The Skin i'm in".
The results are amazing and firmly puts a Lucky7 feel into FISHINABOX album collaboration.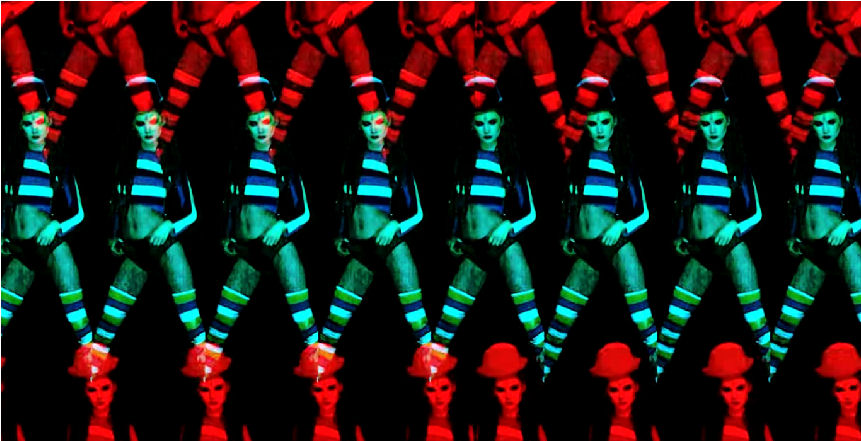 Kate Garner is a world leading photographer, videographer, painter having worked with and for, many musicians and celebrities. Among them are: Dr. Dre, Leigh Bowery, JT LeRoy, Angelina Jolie, Cate Blanchett, Anne Hathaway, David Bowie, Cameron Diaz, PJ Harvey, John Galliano, Björk and Kate Moss.Her work has appeared in the American and British versions of Vogue and Harper's Bazaar. She has also worked for W magazine, Interview, GQ, Vanity Fair, Elle and The Sunday Times.
Kate now focuses on a number of awareness campaigns for Animal rights including the STOP TAIJI and Harrods anti-fur Campaigns . She also tirelessly fund raises and supports the Elephant Haven Project through collaborations with many great artists such as Sir Peter Blake, Yoko Ono, Kate Garner, Billy Childish, Julian Lennon, Jamie Reid, Daniel Johnston and many many more. The Elephant Project next event can be found on this link: http://www.elephanthavenauction.com/
Kate, also formed half of the Rasta-pop duo Haysi Fantayzee using the musical medium to explore fashion and sound fusion whilst ensuring the music remained fun, accessible and unpretentious at all times. Haysi's music combined reggae, country and electro with political and sociological lyrics couched as nursery rhymes.
It was these essential, positive, colorful and open minded  qualities along with Kate's work for Animal Rights  that put her on our radar for possible collaboration with FISHINABOX. Kate tackles the Ethical issues around Dairy for the Album project "The Skin i'm in"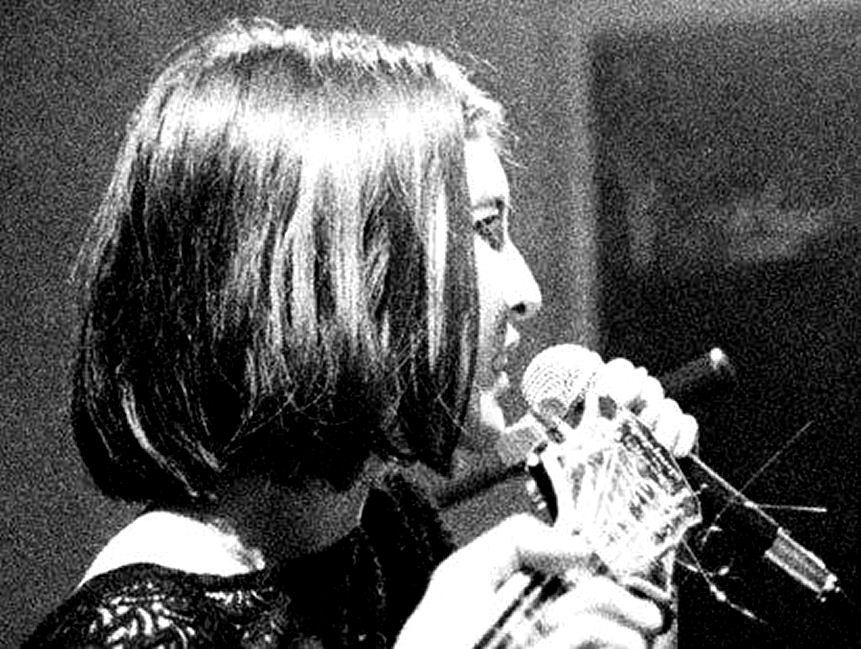 Li Webster is the main Vocalist on FISHINABOX. As a singer she was drawn to the microphone following her strong leaning to jazz ballads, and as a well versed sultry siren, a smoke kissed bar vixen of the open mic scene on the London' s Jazz circuit, Li brings an ethereal but centre strong voice to the FISHINABOX project.
Though Li remains accredited on some of her work at FISHINABOX , she also works anonymously within the general industry.  [Accredited works] – She has proved invaluable in stepping into the Role as the Angry feminist on SOLD the Album, Laying down a perfect balance of disdain and anger that paces the tension perfectly without losing the comedy in the storyboard. She has Provided full choral on Message in the Sand and Pillar of Clouds (recording and overlaying part after part to create the choir) as well as a number of cameo appearances on FISHINABOX Dance Music and Dubstep Tracks. She also supports and assists FISHINABOX,. copy writing , checking , reviewing lyric submissions and is an essential and integral part of the concept and review team.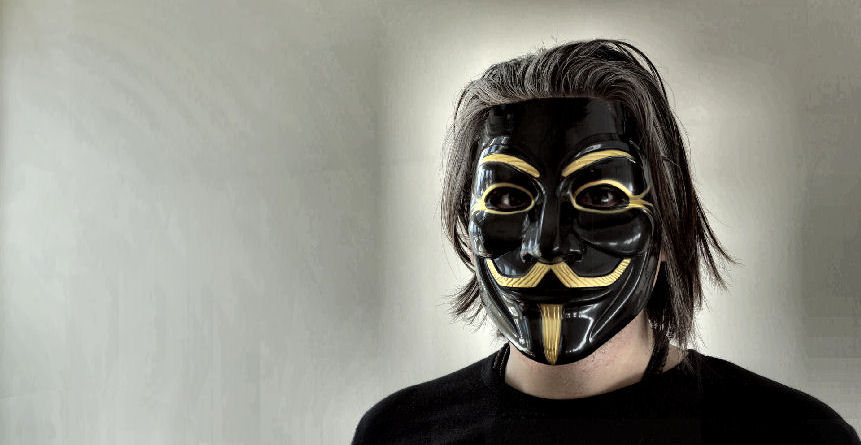 Photographer: Thomas WinkWorth
Andie Handei Kumafaro, a Practicing Socially Engaged Humanist Buddhist, Bi-lingual, Professional linguist and People Coach is passionate about the evolving study of Communication, Language, Ethical Living and the musical application of meaningful sound both vocal, moral and "visually" acoustic. Andie is the main Lyricist, Linguist, Project Lead and Composer at FISHINABOX  He is also responsible for the seamless integration of supporting works into the frame work of each Album. As well as a long standing motivational and personal development mentor, he is also a classically trained Professional Trumpeter with over 30 years experience. Though generally a Studio musician he also has a long history of supporting  a number of strong and groundbreaking collaborations in Live Bands in a variety of genres from Punk to Funk, Jazz Big band to Reggae. He remains, at all times, "anonymous" within the Media industry, refuses to be accredited on any published work that is not his own or that is not 100% clean of any commercial funding or management.
His instrument of choice is a  51′ Pro Selmer Horn but he also drops on to a Getzen Eterna II Flugel Horn for softer recordings such as AFRICA SMILE.
Supporting the Brass, Andie provides all the Keyboard and Synth work for the FISHINABOX collection to date. including Synth driven digital modulations for Church Organ, Piano, Violin and Arabic Violin, Arabic Oud, and Choir.  baselines, backing and orchestration are also synthesized. His instrument of choice is the classic Vintage Yamaha DX-7 combined with the Alesis Q25 being ran through an Ableton midi studio processing platform.
FISHINABOX Percussion lines are drawn mostly from number of traditional Folk Drums, equally shared out between Andie and Jim Dooley (Session Drummer) : African Djembe and Arabic Doumbek, and all Drum programming, along with creating a set of atmospheres and animal sound menageries for the projects using a combination of the electronically modified recordings on the Short Didje, Digeridoo, Bowl drum and Wind Pipes. In addition other supporting sound fillers were own construction, rough junk builds, mostly made from Copper pipping, glass and  steel shells. "It was necessary to built the instruments as it was not possible to synthesize the correct background sound for the project in all cases." These elements created under a rough experimental musical umbrella he calls – SPACE IS THE PLACE – and the unique sounds form these builds have been used through all projects.
Andie is responsible for all visualization, concept art, Digital Imaging,  rendering, post photo-shoot, type setting, Atmospherics, re-presentation, image enhancement, erode and decay, print set digital to press and presentation for the project . He also is model for the cover art for SOLD the Album and also the cover for Leaving Samsara.
Tattoos by Sean Strange Steel Beauty http://www.steelbeauty.co.uk/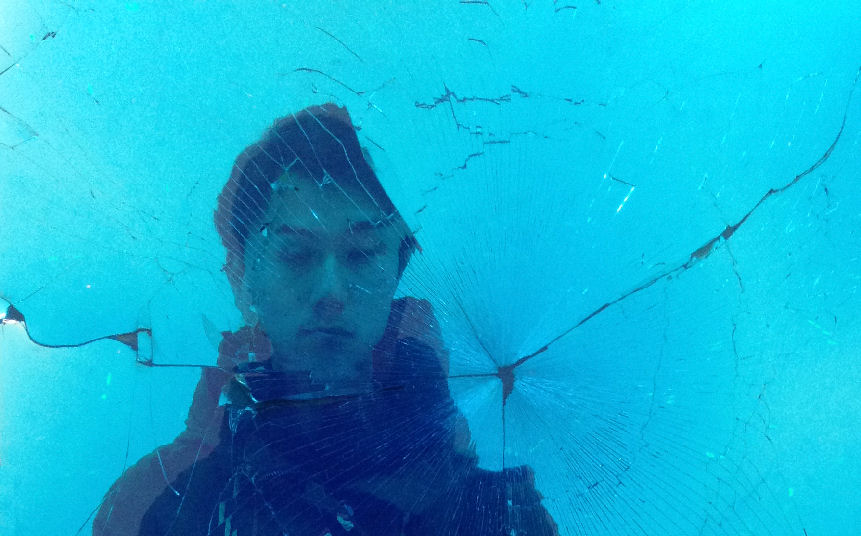 旅する写真家 is a Japanese National and international translator and language specialist. He is based out of Amsterdam and a committed Street and free style Skateboarder and Travel Photographer.
旅する写真家 joined to team to support storyboard, scripting and lyrics for the track "Whalesong".
His work to date covers the role of the Japanese Whaling spokesman for the song , Japanese language wordsmith on Taiji Cove and also the Japanese Homeland Press Reporter for the Japan News release on Dolphin Driving being used under FISHINABOX extended campaign "Turn the spotlight on Japan's Media Blackout", (guerrilla Media and web based  campaign to transmit evidence and press reporting on to Japanese Media to expose studies on Mercury poisoning in Dolphin Meat / Whale Meat along with propaganda aimed at exposing ethical issues around dolphin driving out of Taiji Cove.)
He is now be working on a set of Japanese Language Remix tracks based tightly on the Album KEY OF LIFE for the Japanese Market and Fan base. This work brings a fresh and modernized level to traditional Asian instruments and rhythms and raises through referencing Buddhist scriptures and relevant beliefs, questions key values and meanings of modern life.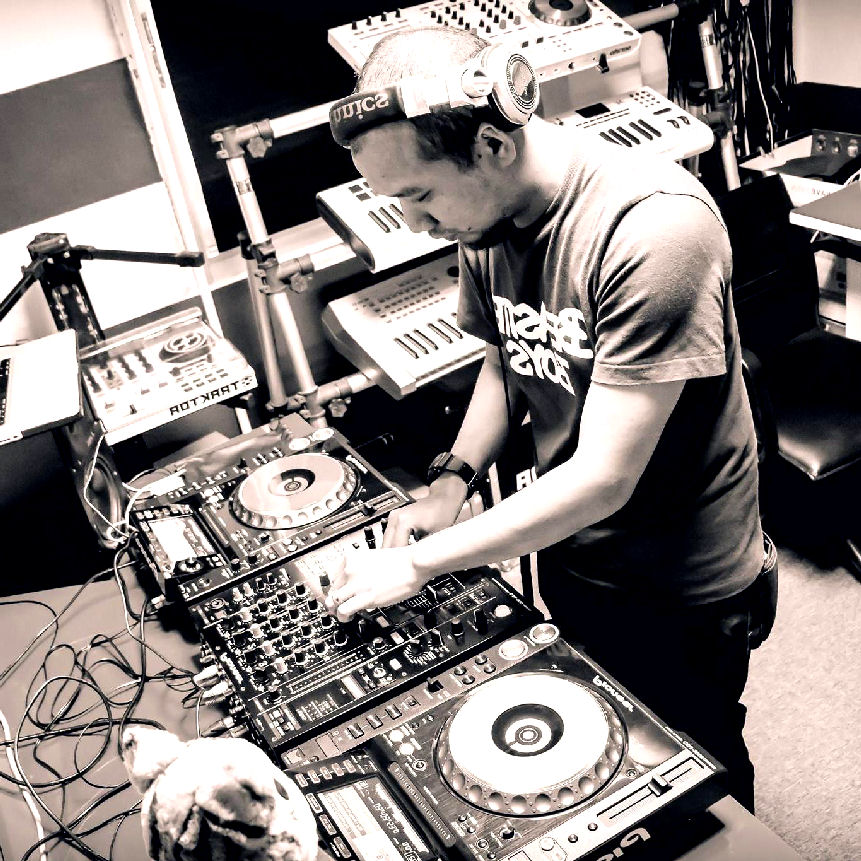 IBoongza Neeranatpuree is a Bangkok based Turntablist, SKY BAR Club DJ and Psy Trance and Dubstep studio mixer.  He stepped into the role on KEY TO LIFE to voice the Buddhist Monks chanting and prayers.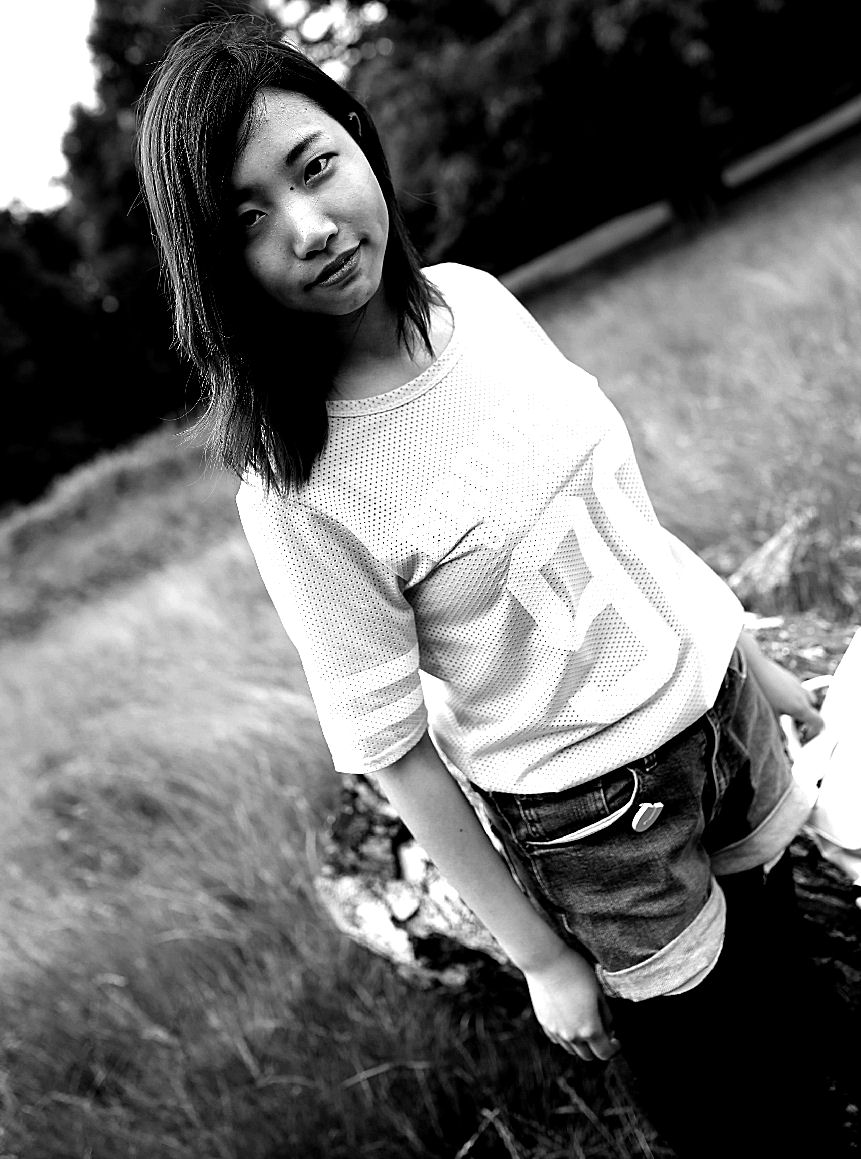 Mencheng Yan was the voice on Bamboo Sticks, Originally from Jiangsu, outside of the Studio, Mencheng is a student of fashion and design and amateur digital artist and photographer.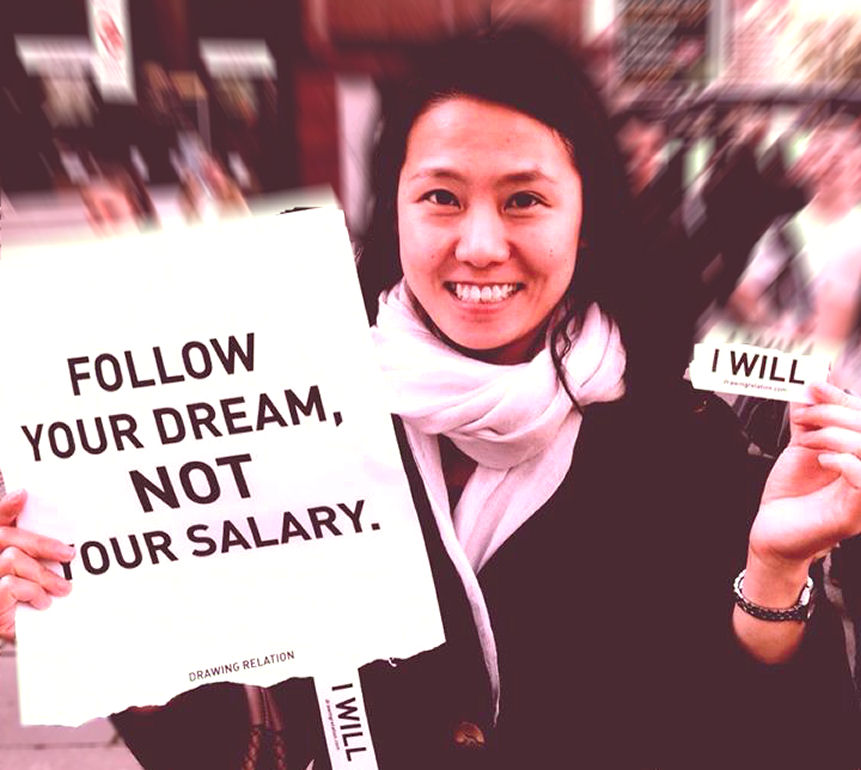 Jenny Zhao Originally from Beijing, is a London based writer and philosophical poet with several articles released in mainland China. She is the voice on the Singles HOME and Papillon which were collected on the Album SOLD. Jenny was also the Lyricist for the Song HOME and provided the translation to Chinese for the song PAPILLON. Originally from Beijing, is she is now based in London and has a number or articles to her name released in Mainland China.
Desmond Thomas is new on the scene, Originally from Barbados but now London Based, Desmond had the perfect blend to play out the part on SWEET EBONY PERFECTION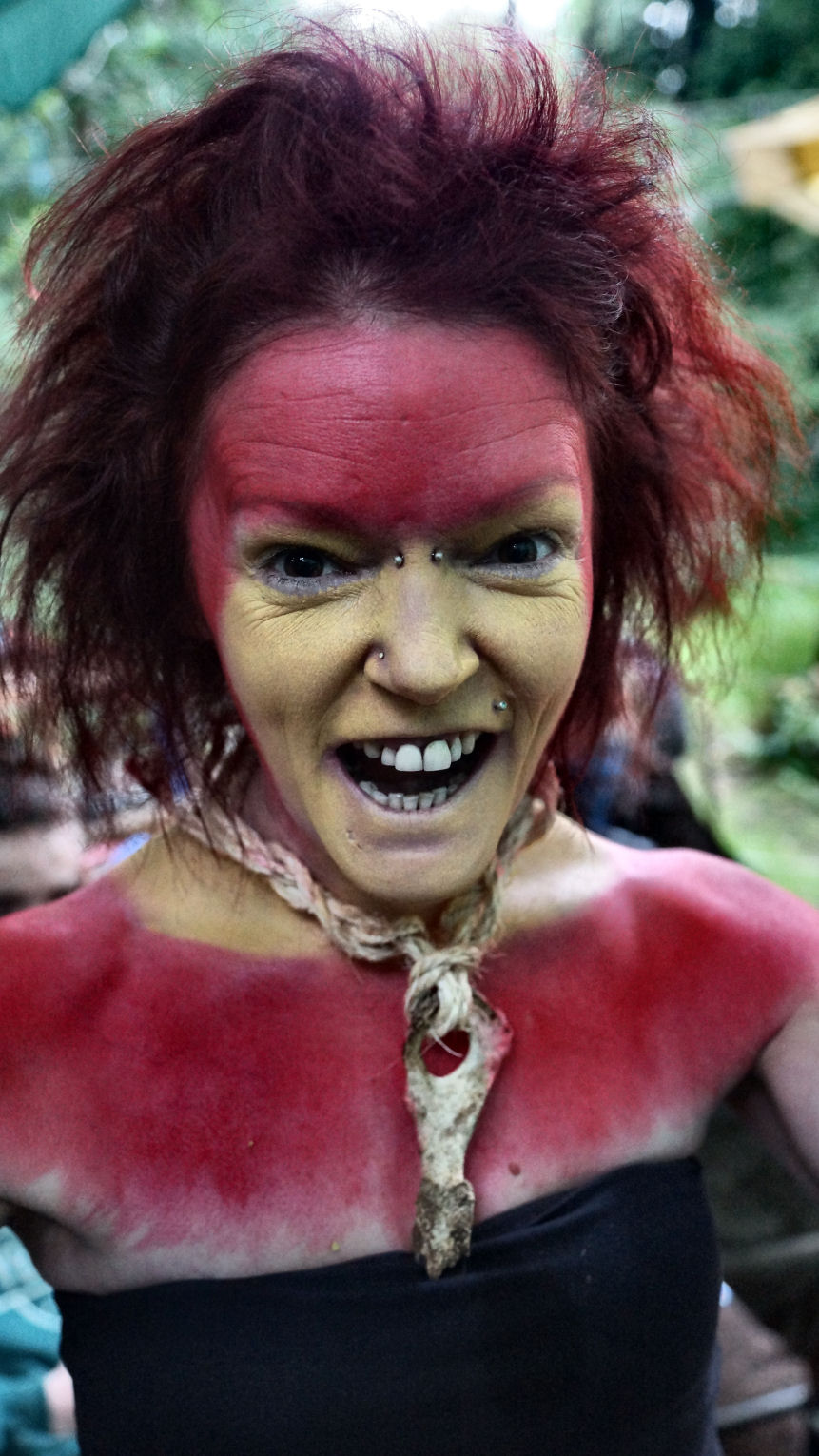 Zoe Brogan is one of the Owners of the HANNIBAL shoot site "Glede Wood".  Younger sister of the late Eleanor Brogan (which the Album SOLD was dedicated to last year..) has been invaluable in supporting the Production shoot, not only in providing the site, but with set painting , ground clearing, make up and body art along with taking on the "Predator skinned body" scene and the fire eating scene along with all fire and flammables management on the shoot. Zoe has a back ground in circus, gymnastics and generally anything crazy and upside down you can imagine and have proved critical to the Hannibal project from the start. Glede Wood is now being featured in our on going Ethical Lifestyle campaign. Watch the News Feed for updates on the wood.
DJ Skyaaz, Is a Surrey based Turnatablist, Scratcher and Electro Beat Technician. An Old School purist he works on with Two Turntables and a Mixer, favoring Vinyl scratching on the classic and never outclassed Technics 1210 Turntables. Skyaaz and Fishinabox have maintained a creative partnership right back into the Early 80's Anarcho Punk movement; (Skyaaz is everywhere on FISHINABOX releases) Skyaaz being renowned for being one of the first Caucasian Europe based professional Scratchers on the circuit and also for his signature style of mixing Punk and Cartoon backdrops to provide a comical take on Socio-Political issues of the time. Skyaaz runs a print line off the back of this which can be found at www.skyaaz.com and has a back history of political fan magazines, Music journalism, underground Comic books and a Guildford based Radio Show.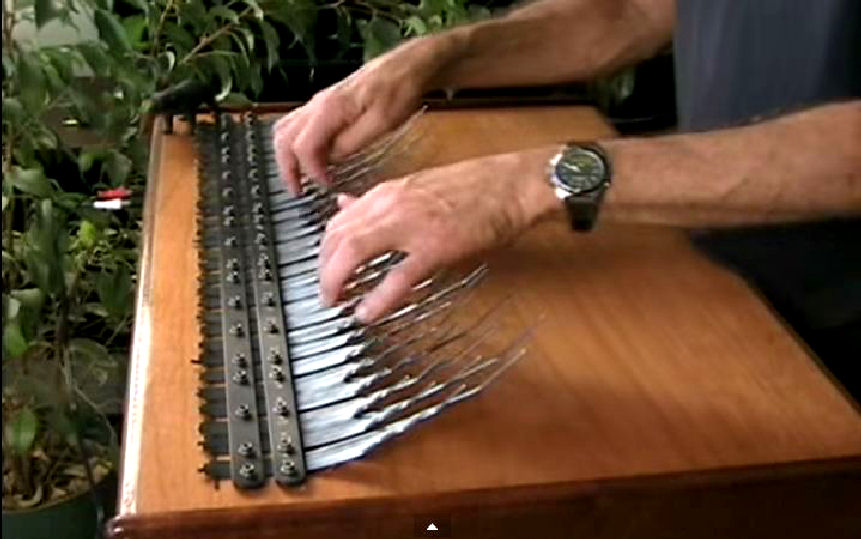 Patrick Hadley is a long standing Array instrument maker and also a recording artist on Abracadabra label. He provided the backing melody for AFRICA SMILE on the Mbira, a 5 chord a simple song that balances the atmospherics of the Horn perfectly. Patrick makes instruments for Sting / Imogen Heap / RY Cooder / Pharoah Saunders and many others. He is regarded as the master of African Keys construction. He is an artist in all that he does, from the design and creation of custom homes and unique landscaping to composing, recording and performing original music. If you like the instrument you can order one here at http://www.thearraymbira.com/.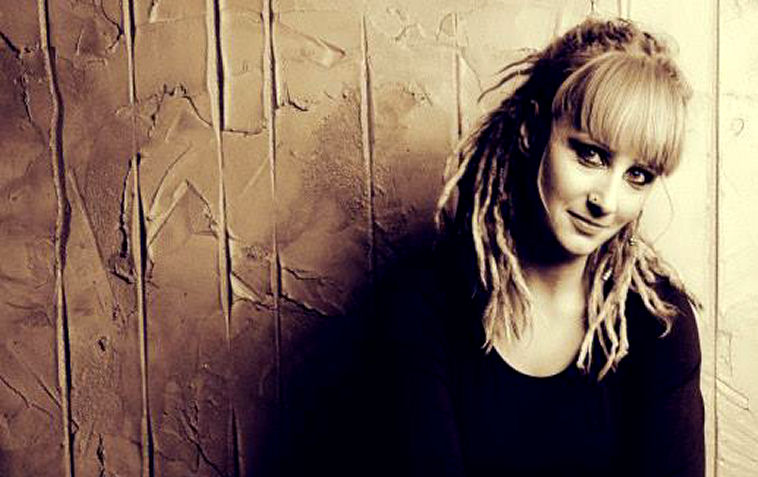 Nicky Catterwell is a classically trained Flutist and Saxophonist, She is a music teacher and live performer working both as a soloist and within many bands/ensembles. Though her instrument of choice is the flute, she also cuts a wicked tune on the Saxophone. Nicky Features on the Saxophone in SOLD the Album. https://www.facebook.com/pages/Nicky-Catterwell-Musician/170533819822011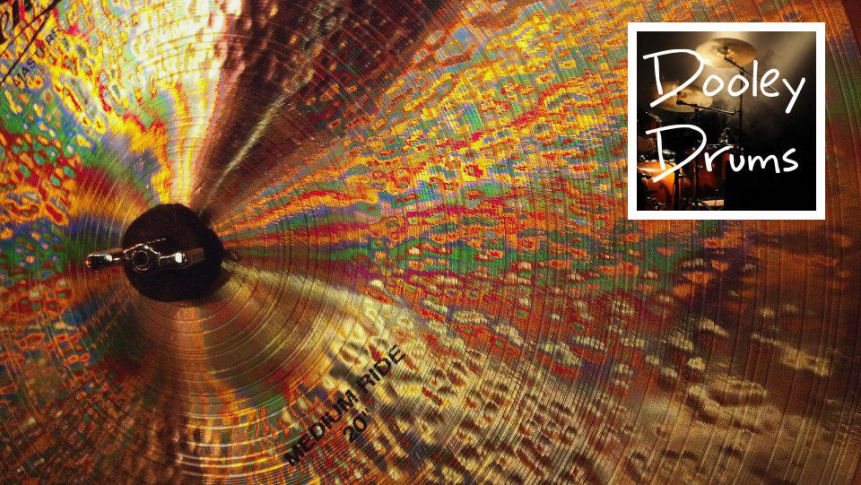 Jim Dooley is the main drummer on the FISHINABOX project. He was also involved heavily on the  Darbuka Folk Drumming sections. Jim is a professional session Drummer based out of the USA and provides most of the main percussion for the projects, he also works on a number of music projects of his own. A lover of Prog Rock Jim has recently cut a new album that can be streamed , viewed on the Jim Dooley Net web page https://jimdooley.net/Artifacts-From-The-Space-Age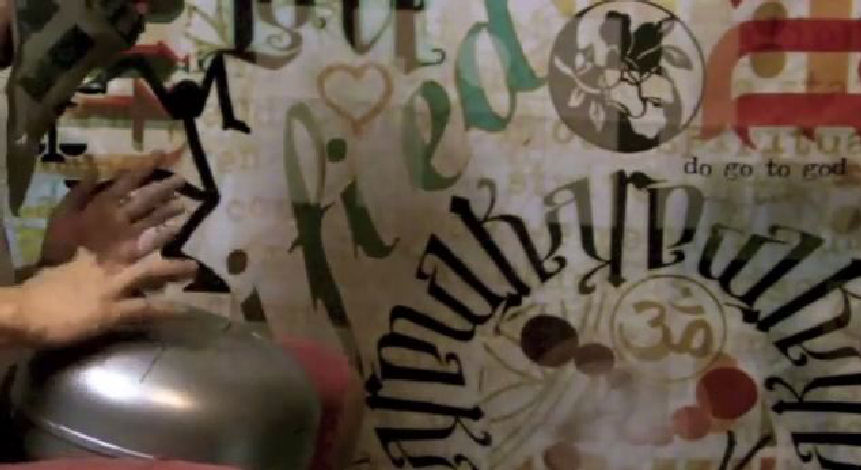 Supporting the FISHINABOX project is Chase from Tank Drum. Chase supplied the original compositions for the tank drum parts that were then ran through studio and used in KEY TO LIFE and also some elements of SOLD the Album. Chase's library of work is available through the tankdrum website" Chase is an instrument maker specializing in refined steel tongue drums, His main field of expertise is the Tank Drum which carries a resonance very similar to the Hang Drum. Tankdrum's focus mainly on Pentatonic, Hexatonic, and Hepatonic scales that resonate well with the tank itself and support the Tankdrum's natural overtone structure and sonic nuance. If you liked the use of Tank Drum at FISHINABOX you can order your very own at http://www.tankdrum.com/ .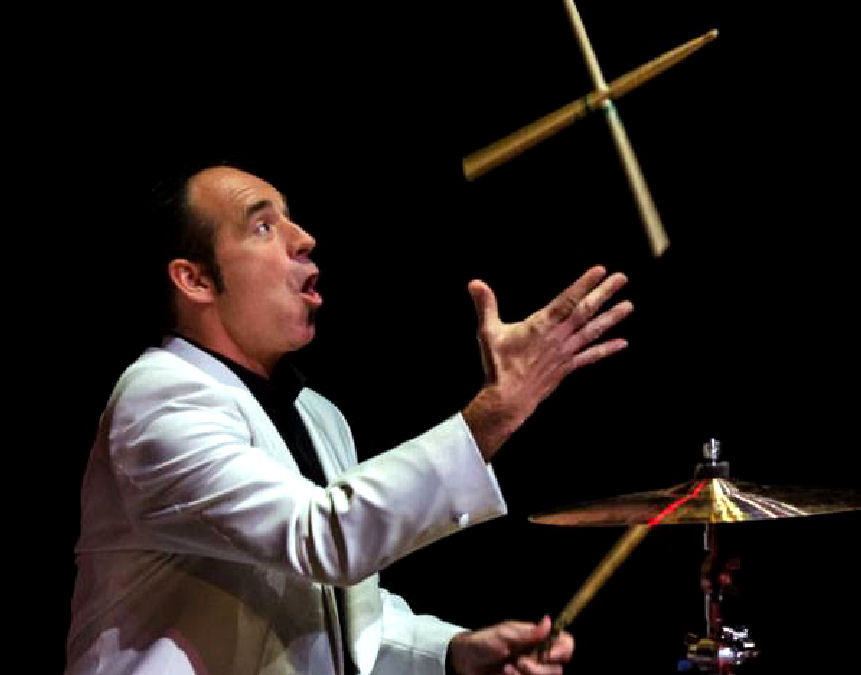 Chip Ritter is a US based Stunt Drummer famed for his stunning lives shows and drumming publications. Chip cut the Drum Solo for the Track – LAST ORDERS – on SOLD the album. the energy he puts into the solo kicks the doors open on the song and sets the pace for the grand Album finale. Chip can be found at http://www.chipritter.com/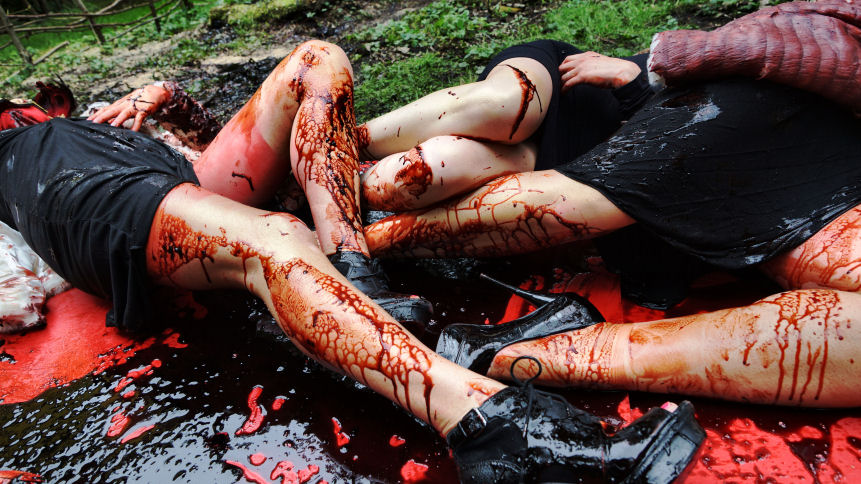 Helen Ford was featured in the Alternative Rap Video "Hannibal" Helen a long standing supporter of the Save the Whales campaigns was connected to FISHINABOX at the beginning of the year in assisting to provide Audio support for the Stop Taiji Protests. More recently, Helen has been a focal point and point of rally on the Free Lolita Campaign in London.
Helen's work on Hannibal was exemplery. She stood up amazingly during filming in the face of buckets of fake blood , mud, being stripped, painted caged and generally treated like your average mink on a Fur Farm for a day. A Model that can be relied upon to act professionally at all times no matter the scene and settings.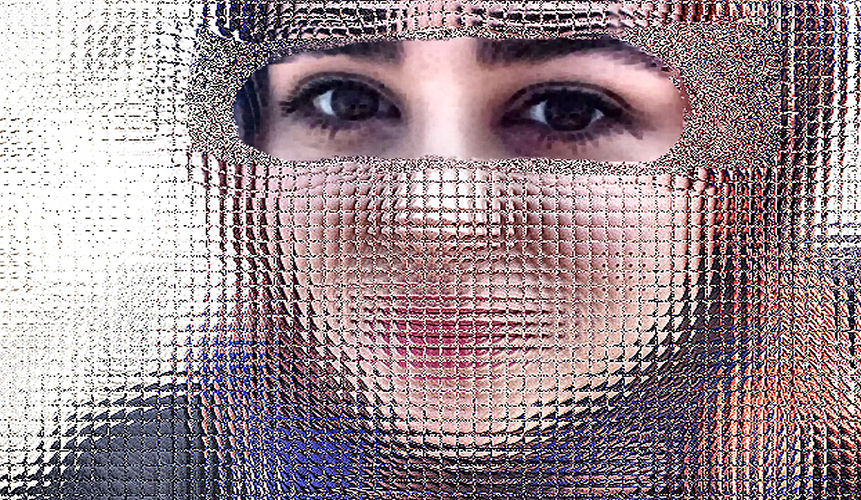 Salya Al Hamdi Shabaan (سالية شعبان الحامدي) is a Palestinian National, Feminist and politically a Spokeswomen on Women's Health and Human Rights. Salya is currently studying Social sciences and Politics and appears to be set for a trail blazing career on the Political Stage. FISHINABOX have been exceptionally lucky to bring her on board as vocalist, lyricist and Palestinian advisor on the complex but essential album regarding policies surrounding the Gaza Strip, PILLAR OF CLOUDS.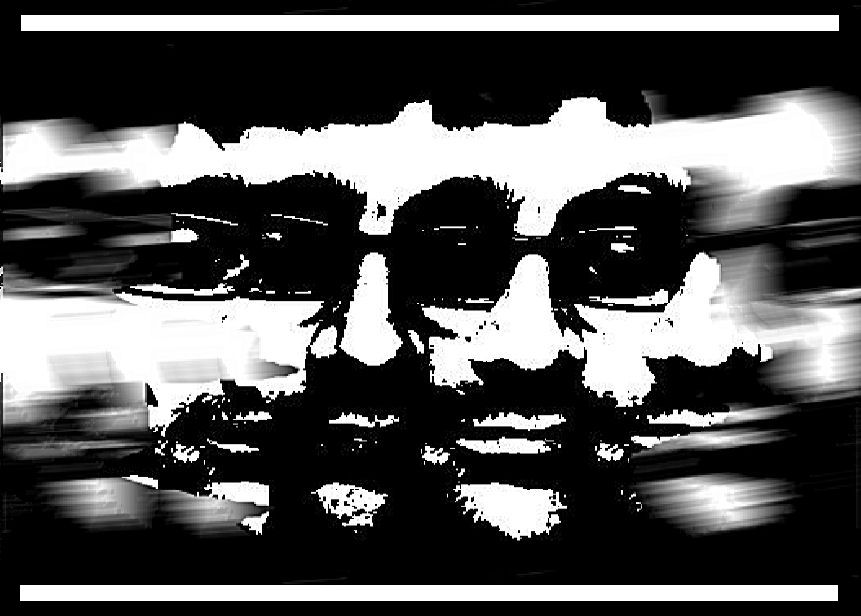 Wareef Bawadekji is a Syrian National and an illustrator now re-located in Luxembourg. He is passionate on subjects of Syrian Socio-Political importance. He provided critical review of Album Content on the Album Message in the Sand ensuring all lyrical input was in keeping with concept in order to avoid distraction from the Refugee central theme. He provided Translation of English Storyboards to Syrian Dialect Arabic and Contemporary Arabic, transcribed and assist on the re-writing of interview text to ensure original content though keeping subject with all source material and also scripted the Arabic and dialect for the Album Pillar of Clouds. He has been a constant strength to the Middle East projects ensuring statements are balanced and engaging for all people at all levels. He has also advised on ensuring legality of content.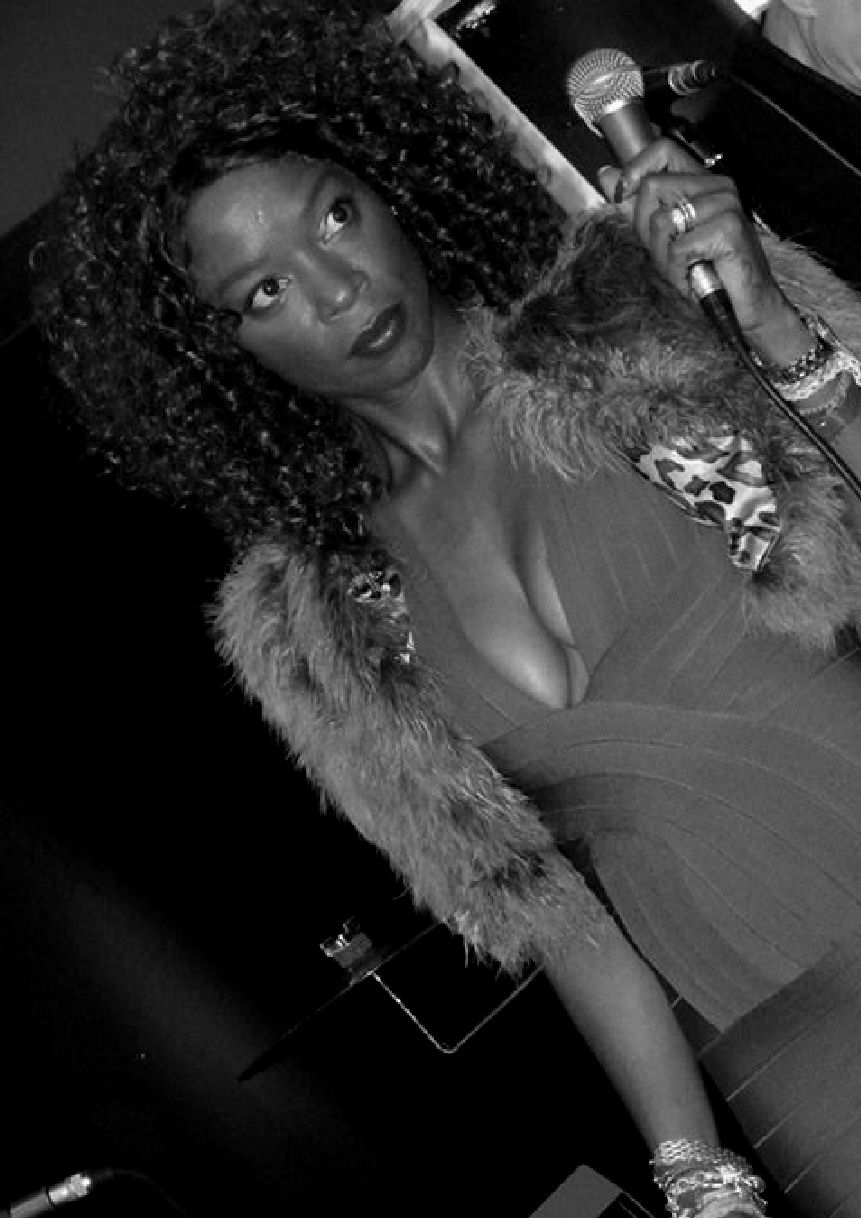 Tina T, known as London's No.1 Soul Diva is a heavy hitter, a real voice power punch, renowned for delivering strong live performances. She has been a standing staple support act for classic soul outfits such as the Pointer sisters, Alexander O'Neil and Gwen Dickie (of Rose Royce fame), Gappy Ranks, UB42 (Tribute Band with original members of UB40) and often seen heading up the Billy Ocean Band. She agreed to come off stage and into Studio the do what she does best on SOLD The Album for FISHINABOXRECORDS.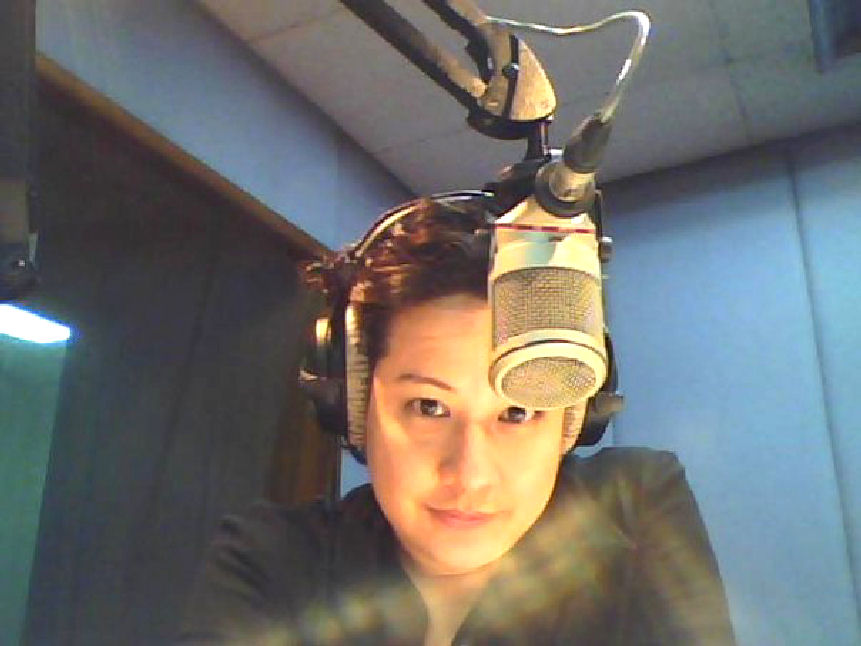 Alexandrea Oliver is a Bangkok based Journalist and main Anchor for English Language at Radio Thailand. Alex stepped into provide a culturally focused translation on The FISHINABOX debut single – No Subscription to your Paradise – A Thai focused re-interpretation of Penny Rimbaud's Philosophy.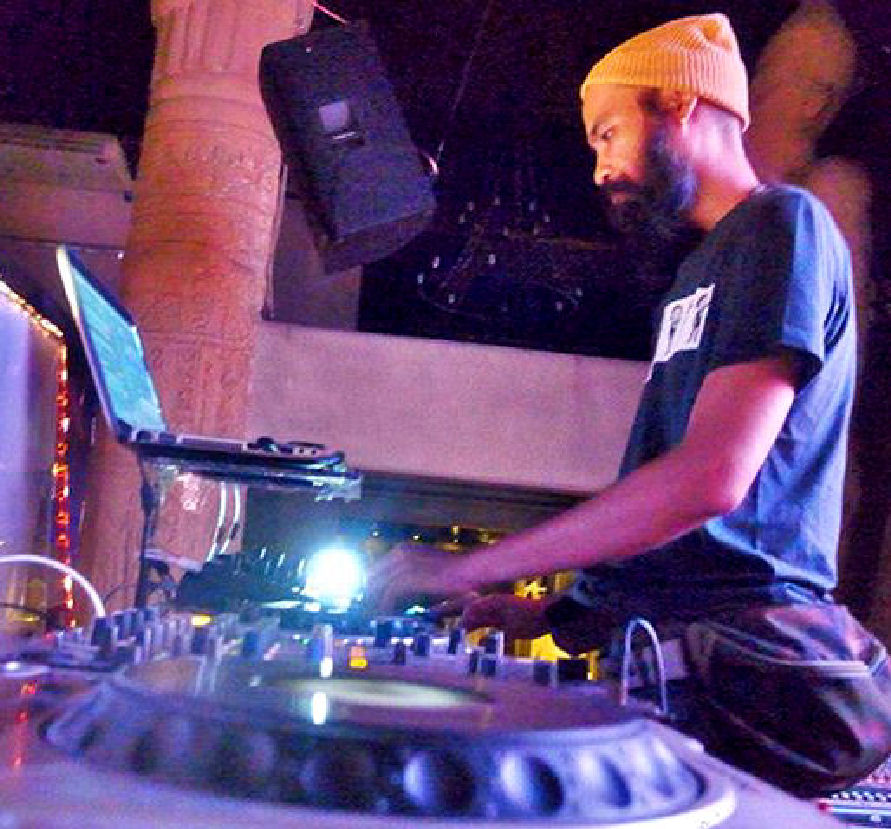 Rishi Ultramundane is a Bangkok based Turntablist and Psychadelic Trance Club DJ at Cairo Exotic. Rishi was the Lyrics proof reader an cultural concept checker for the Album KEY TO LIFE ensuring prayers and texts were in keeping with Thai Buddhist philosophy and in balancing the socio- political issues raised in the Album to encompass countrywide mainstream beliefs.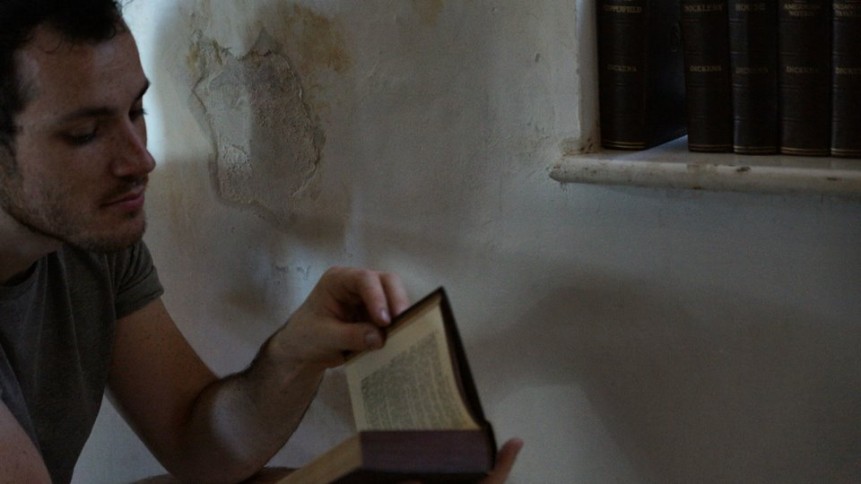 Thomas Winkworth is a Woodford based photographer, usually focusing on sport and architectural photography. Interest in the concept for Message in the Sand, Thom stepped into shoot the image sets for the Album. An intensive all day shoot, Thomas cut 3000 images for not only the cover sets, CD and presentation book. Following this Thom returned to Shoot the series Radio GA GA Bubblegum Pop on Plastic Transistors and both KK (Kitty Kat) series – 掉進了兔子洞 – Down The Rabbit Hole and Blame Boris Johnson. While waiting on a number of further shoots subject to funding Thom had time to film the full Alternative Rap Video HANNIBAL.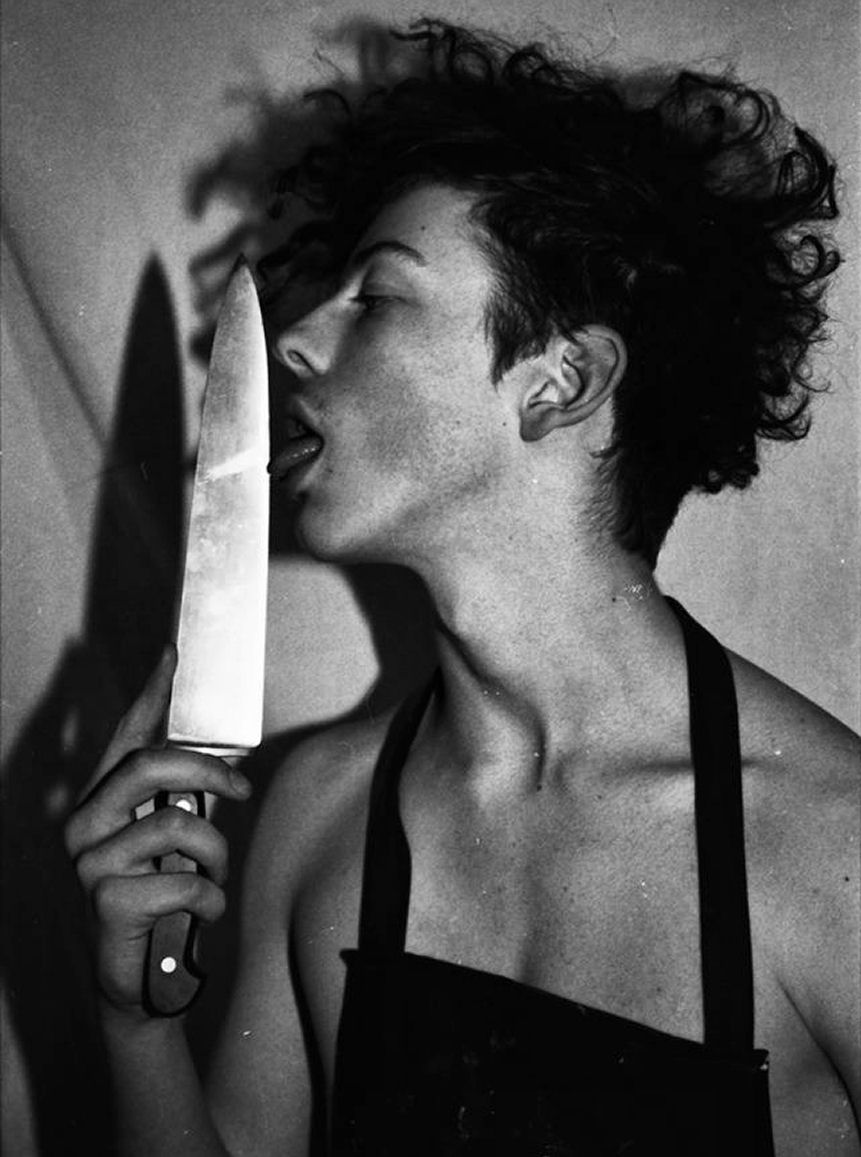 Kit Fretz is a Camden based student of Film and Photography, up and coming in the Industry, As well as Gigs, Kit has been present on a number of Key Political Campaigns including the St Paul's Anti-Capitalist Occupy London Camp and the Stop Taiji Dolphin Slaughter Campaigns along with working as main photographer for Lucky 7 on the Scroobius Pip tour. Kit is an excellent action photographer and with a background on a number of his own political campaigns, he knows how the machine works. He is ideal for Crowd and Protest work.
Kirsty Pang http://www.laplumenoire.co.uk/ is a London Based Photographer and has provided a number of Cover shots for FISHINABOX namely the cover shot for the Album KEY TO LIFE as well as the cover art for the Single – PAPILLON. This Song was actually written based on the inspiration drawn from the photograph itself, if it wasn't for that Shot, the song would not have evolved in the way it had.
David Hone http://www.dhimages.co.uk/ is a Cambridge based Music and Fashion industry Photographer who captured the perfect image for the Single -SWEET EBONY PERFECTION also used on the Back Cover of SOLD the Album .
Nattawan Sujarit Jaga is Bangkok based Political Photo journalist and cultural /historical post boom consumerist trend recorder.  Natt was FISHINABOX RECORDS eyes on the street for KEY TO LIFE, during a challenging time to hold a photo shoot last year, right in the middle of the Bangkok Demonstrations.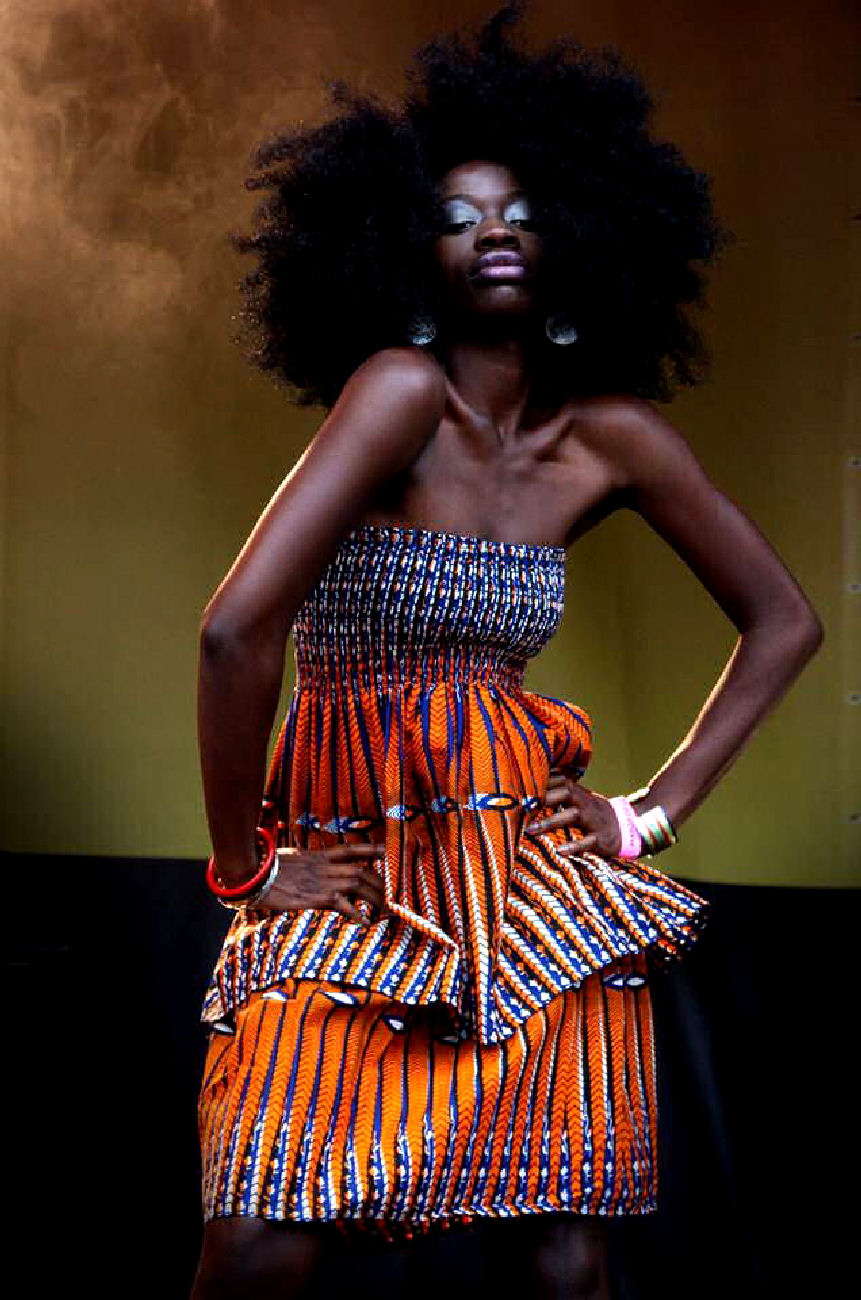 Yomi Fatola – FASHION MODEL – Yomi is a London Based Fashion and Catwalk Model. Her  Dynamic style and Look proved the perfect fit for the single – SWEET EBONY PERFECTION.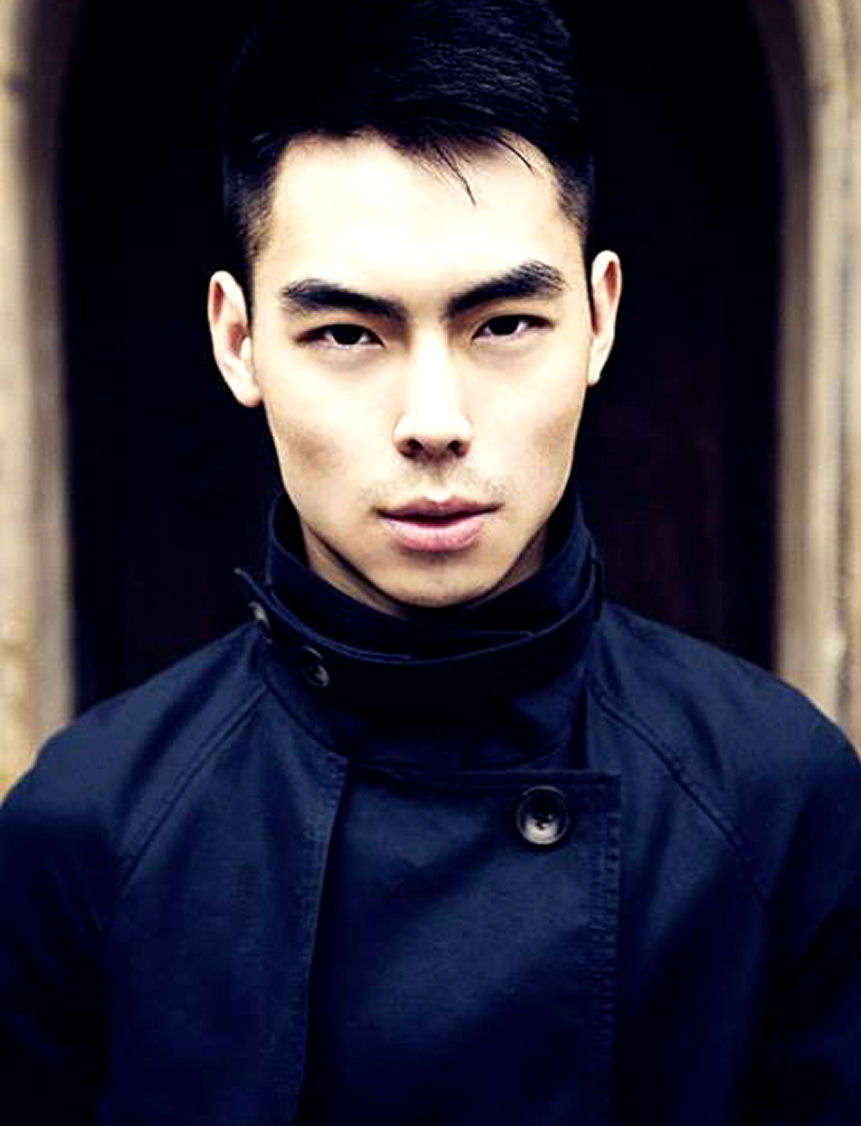 Jihao Yang – PHOTOGRAPHIC MODEL – is a London based Model, and Student of  Fashion Commerce. Jihao's highly defined features proved perfect on SOLD the Album for the track BAMBOO STICKS.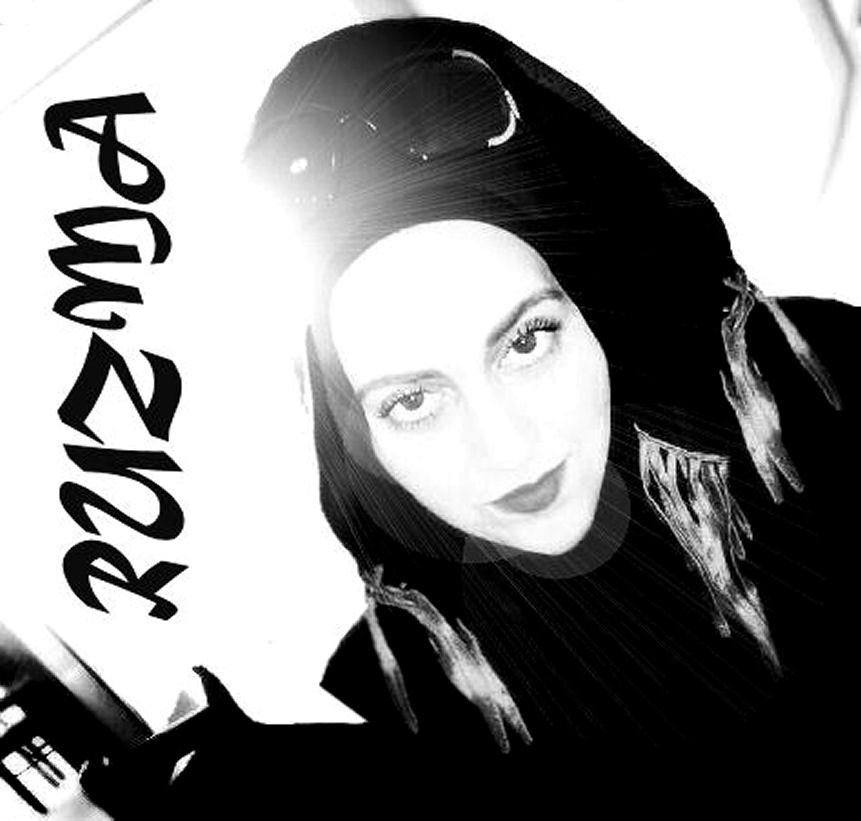 Make up by RUZMA – Ruzma views the world stage through a make up pallet beautiful colours and a melting pot of cultures . FISHINABOX decided to test the Master painter by giving her a subject model in a niqab and Burqa for the Message in the Sand project.. Its amazing watching a master create power and colour strength in such a limited subject. Ruzma's feedback was that it's about appreciating how to focus the eye,  in creating dynamic beauty and space in all mediums. Her passion to enhance each and every individual's beauty to look and feel amazing was undoubtable. You can find Ruzma on the following link: http://www.modelmayhem.com/2525577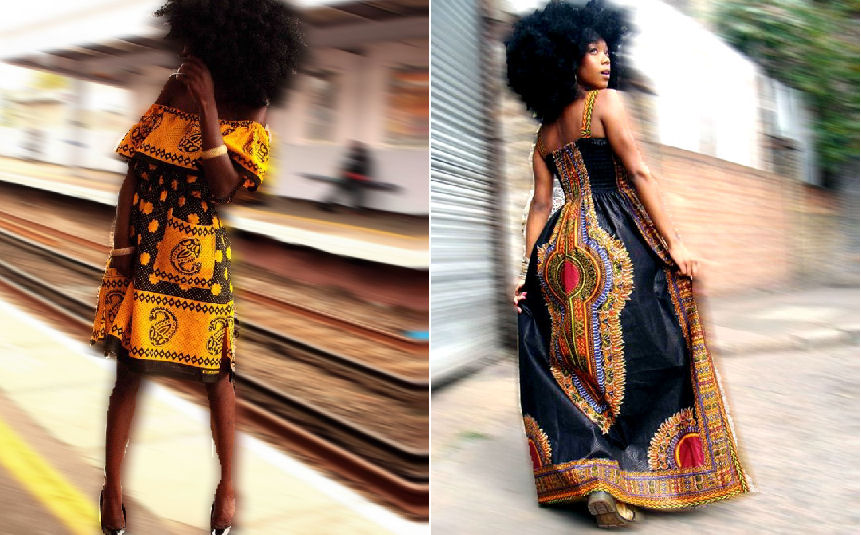 Doris & Doris are a mother and daughter team born in Kenya and based now in Brixton London, Driving a revolution on the street in Urban African Ethno Fusion Fashion, the team have made Traditional Fabrics accessible to the up and coming generation. The partnership started Arts & Craft market in Brixton, London. The brand has boomed since then, through Europe, Africa and North America. Doris & Doris provided the final catwalk styling used on Sweet Ebony Perfection https://www.facebook.com/dorisanddoris.brixton