FISHINABOX – MESSAGE IN THE SAND ALBUM REVIEW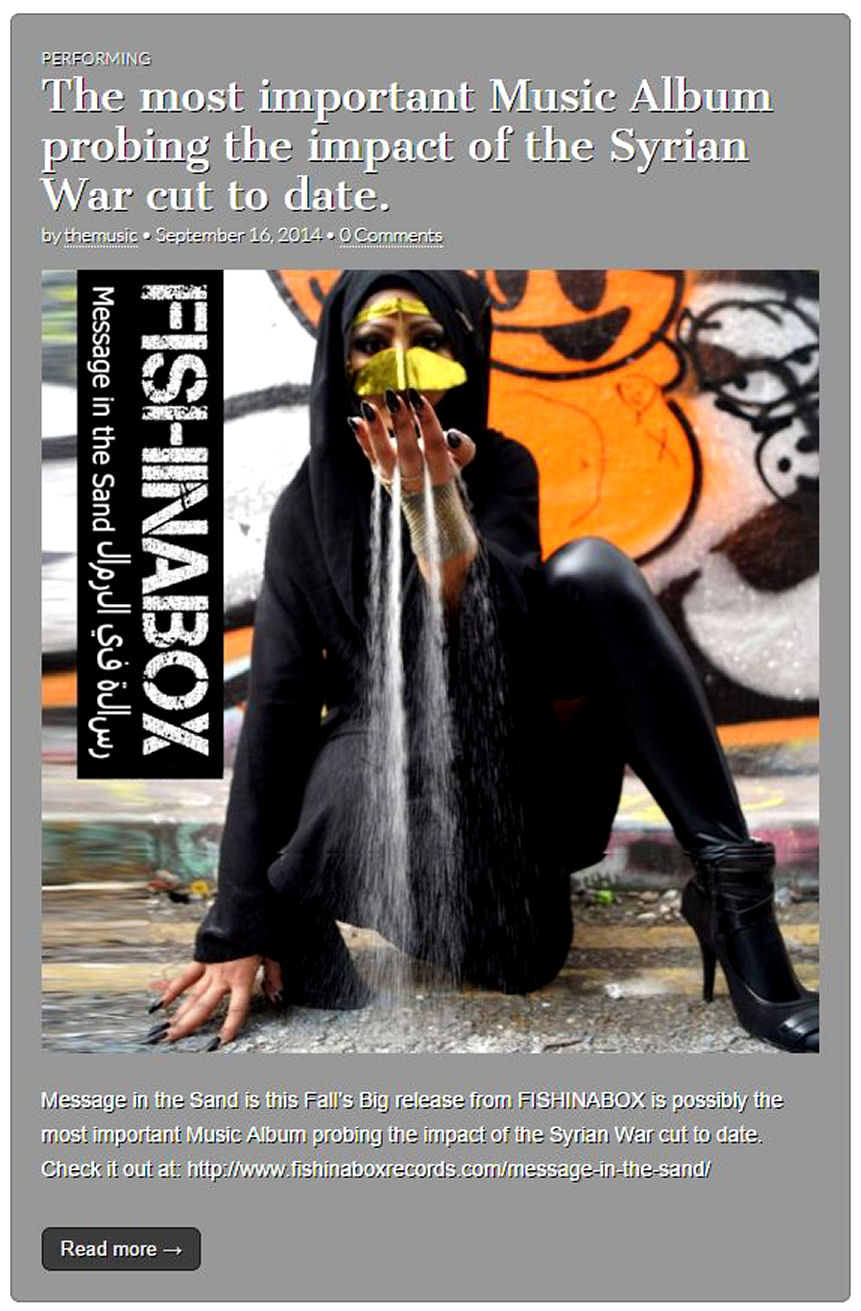 The highly anticipated new Album from FISHINABOX has rolled out Globally on Digital.
Check the link for the Album Review: http://www.themusicbiz.org/the-most-important-music-album-probing-the-impact-of-the-syrian-war-cut-to-date/
رسالة في الرمال Message in the Sand – Syria Conflict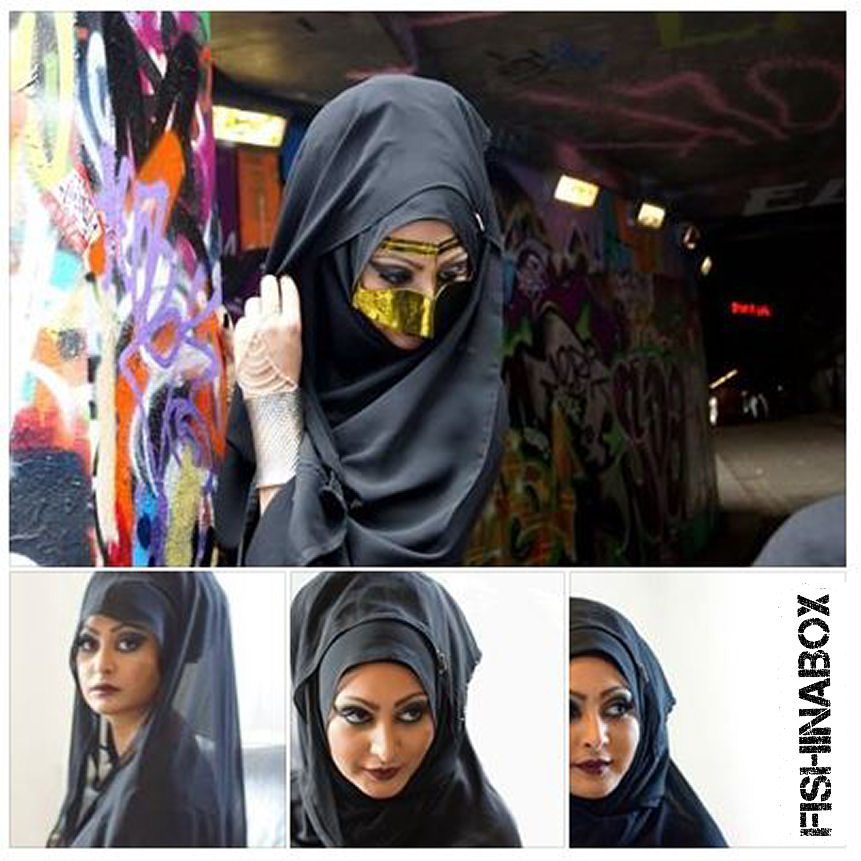 TRACK LIST: Performed in Farsi, Arabic, English and French
Act I : CONFLICT
01 Apocalypse Now يأتي سفر الرؤيا
02 Message in the Sand رسالة في الرمال
03 War is not the Answer الحرب ليست هي الحل
Act II : TRANSITION
04 Hegira هجرة
05 Refugee لاجئ
06 Transit Camp Cattle Market السوق
07 Zaghrota زغروطة
Act III : DENOUEMENT
08 Flower in the Desert زهرة في الصحراء
09 Contemptuous Eulogy مديح للازدراء
10 New Life حياة جديدة
The Album follows the journey of refugees out of war torn Syria into the border region camps and finally passing into Iran before resettlement as part of the refugee relief program. Based on and around real story's and events the Album aims to raise awareness largely ignored and taboo subject of the plight of Refugees. While all Media focuses on the Political Religious Sectarian disputes in the conflict Message in the Sand focuses on the flight, traffic and journey of the victims of war, the people. both in the War Zone through to the Camps, and finally to the current Journey's end, (re-housed overseas)
The story of the victims of War is a constant global issue. The album could have been focused on any number of conflicts, Chechnya or Yugoslavia, or Rwanda and many many other places. It has happened in history time and time again,. Syria is currently the battleground of warlords and power seekers and there story commands the Media. It is for this reason that the Story centers on Syria's refugees, the silenced ones, the discarded, the ignored.
This Album is not an attempt to judge, take sides, claim right and wrong, be Political in anyway.
The unfortunate truth for the Refugee is that often there is as much danger in fleeing a war as in being a victim of the conflict on the field. Music is the universal language that all people speak and it is this hope that the message in the sand will be carried forward to all.