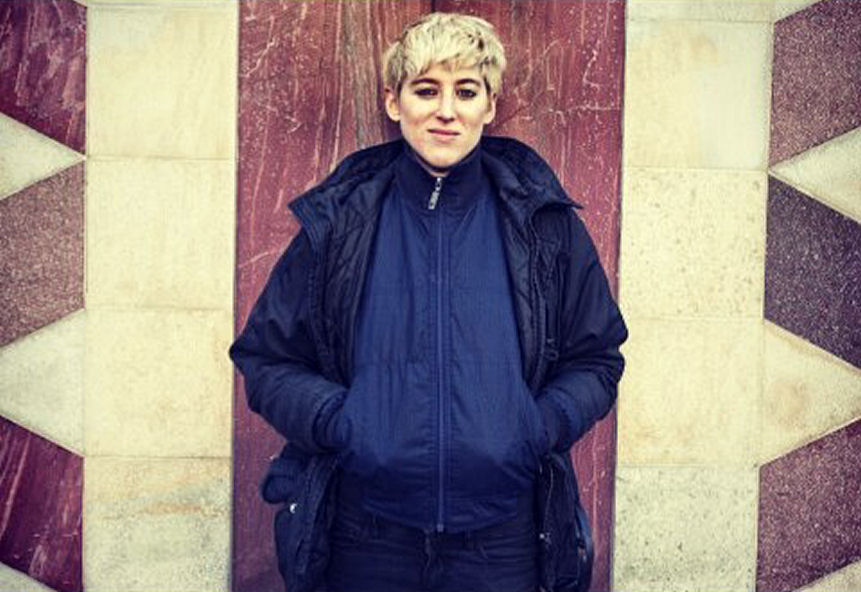 LONDON VEGAN ACTIONS up & coming – FOCUS ON FRAMPTON (Earthlings)
Getting around town to find who's up and coming on the London scene led us to Jane Frampton who heads up London Vegan Actions. We stopped to take a look at what Jane has been up to around town and uncover a little of her story.
It all began for Jane in a meditation class when she was at drama school where she began to become more aware of how all beings are connected equally.
After practicing gratitude and acknowledging how things come into our lives, Jane one day blessed her dinner before suddenly realising that the animal didn't want to give their life 'The food went round and round in my mouth and I couldn't swallow it'.
Afterwards she was compelled to find out more, and watched a video by Paul McCartney called 'If slaughterhouses had glass walls'- she broke down right away.
Along with her sister, Jane became vegetarian, and then veganism quickly followed.
She became involved soon after in animal rights, and started a group called London Vegan Actions, which has now been going for two years and has been responsible for stopping foie gras being sold in London restaurants, stopping the sale of angora in all high street retailers and stopping the sale of tickets being sold in animal entertainment such as bullfighting.
Jane along with her sister were also in the BBC3 documentary 'Fighting The System' where they represented animal liberation and called on other young people to speak out about what they want to change.
WATCH THE VIDEO HERE: https://www.hightail.com/download/ZWJWcHBHcWY4aU5Yd3NUQw
Her most recent project is called The Earthlings Experience where she and other activists go on the underground and other public places wearing neutral masks and show the film Earthlings – which documents all animal exploitation such as food, clothing, animal testing and animal entertainment. The Earthlings Experience has now taken off in over 25 countries around the globe.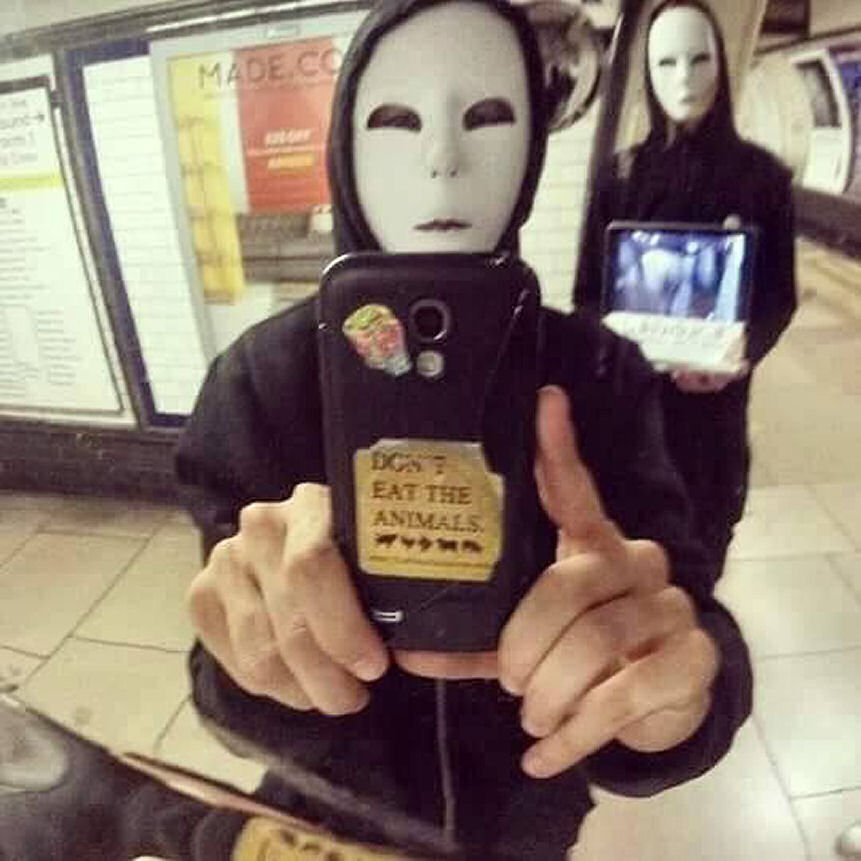 "The idea is that if people want to, they can look away, but the onus is on them. We're just showing the truth. I have had abuse, but you have to remember that mostly people are fighting with themselves and are still coming to terms with what they still don't know is really happening."
I just want everyone to know that whatever it is you want to change, you can make a difference. I know what I'm meant to do in life now, and that's to use my love and light to help set others free."
The next Earthlings Experience is running from Camden Town out into the Tube Network this Saturday 12th of March 2016. Be sure to look out for it on the London Underground.
Earthlings video provided by: http://www.truth.futureproducer.net
Are you interested in being part of the Earthlings Experience ? Find out more and join up here:
https://www.facebook.com/theearthlingsexperience/
https://www.facebook.com/londonveganactions/
EARTHLINGS in the reviews and News: "Human beings have an infinite capacity for suffering, as long as it's someone else who's suffering."
http://www.imdb.com/title/tt0358456/
http://www.dailymail.co.uk/femail/article-3134203/Think-never-vegan-Animal-lover-reveals-film-factory-farming-shun-meat-dairy-forever.html
http://www.animalliberationfront.com/MediaCenter/Earthlings-review.htm
FISHINABOX RECORDS excerpt their right under section 230 of the Communications Decency Act of 1996 to discuss all aspects of Animal Abuse, Animal Agriculture, farming and welfare, including referencing publicly released source material. All comment on this project and all content under the context of "fair comment and criticism".
DISCLAIMER: Links to information on sites other than those operated by FISHINABOX RECORDS are for your convenience only and are not an endorsement or recommendation of those sites.
FISHINABOX RECORDS does not control or provide any content or information at these sites, makes no representation or warranty of any kind with respect to these sites or their content, and does not maintain, operate, or take responsibility for information provided. FISHINABOX RECORDS does not endorse and is not responsible for the copyright, delivery, accuracy or reliability of such content or information and any use thereof is solely at the end user's risk.