ANONYMOUS FOR THE VOICELESS – Get Michael Green 2 the 168hr CUBE in TIMES SQUARE
https://www.gofundme.com/get-michael-green-to-the-168hr-cube-intimes-square
Folks, It's a New Year, whats the New Story ? You know about Anonymous right ? Though do you know about Anonymous evolution groups? Not to be confused with cyber terrorists, hactivist, and anarchist organizations, Evolution movements deal with awareness.
Anonymous for the Voiceless (AV) have been on the rise since 2016. They hold an abolitionist stance on animal exploitation and use Truth content to challenge Animal Agriculture Media Marketing subversion.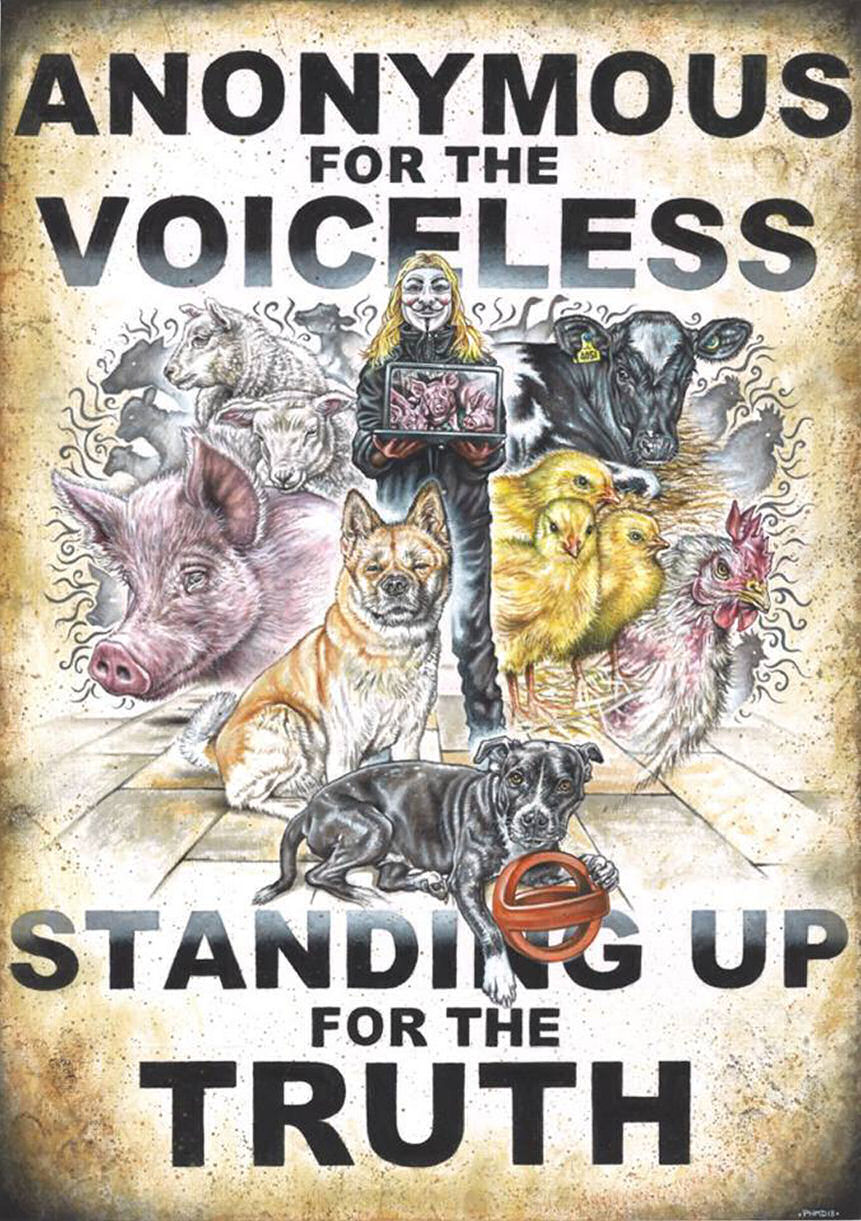 Philip McCulloch-Downs
https://www.gofundme.com/get-michael-green-to-the-168hr-cube-intimes-square
With the largest ever AV event in History rolling out this summer in Times Square NY we need to get funding to send one of our colleagues, friend and veteran street activist out to cover the event live from New York.
AV events are taking the world by storm, though coverage, frustratingly, still remains sidelined by corporate media channels.
Social Media carries the stories though often these rotate mainly around the supporting networks.
We can run the live feed and coverage through need a reliable source out on the ground to cover the event.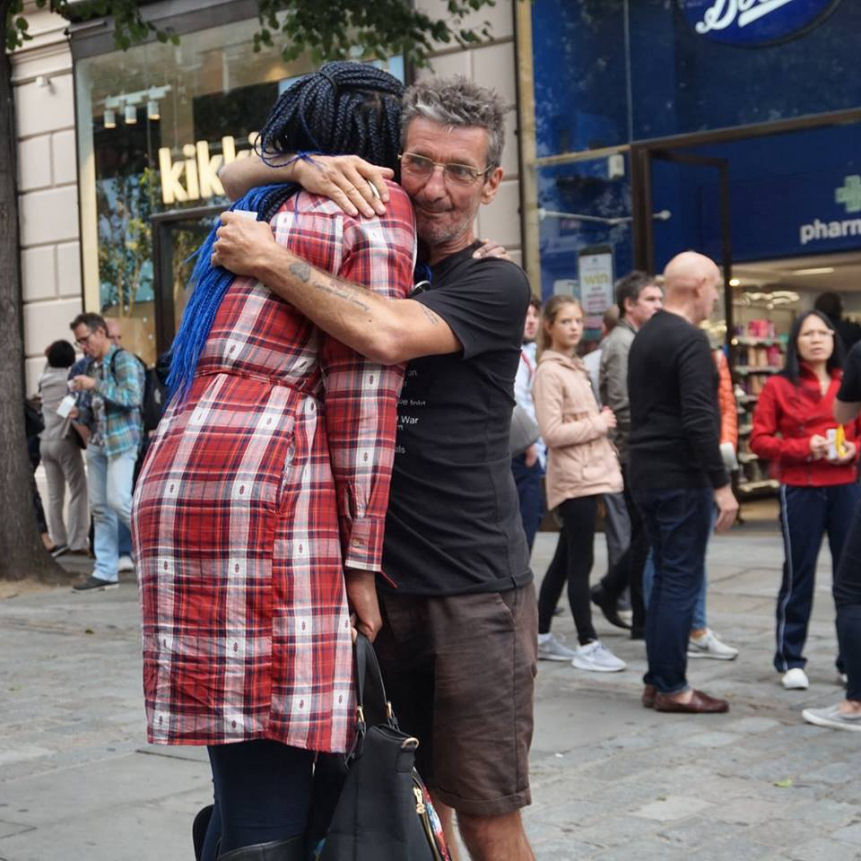 YOUR ACTIVIST NEEDS YOU ! NOW !
https://www.gofundme.com/get-michael-green-to-the-168hr-cube-intimes-square
Michael Green is a veteran of street activism, Awareness and Public Engagement and familiar face attending and supporting hundred's of events day in, day out.
The Cube of Truth is an awareness event that Michael has engaged, supported and attended in many global locations run by Anonymous for the Voiceless.
Michael Green at AV: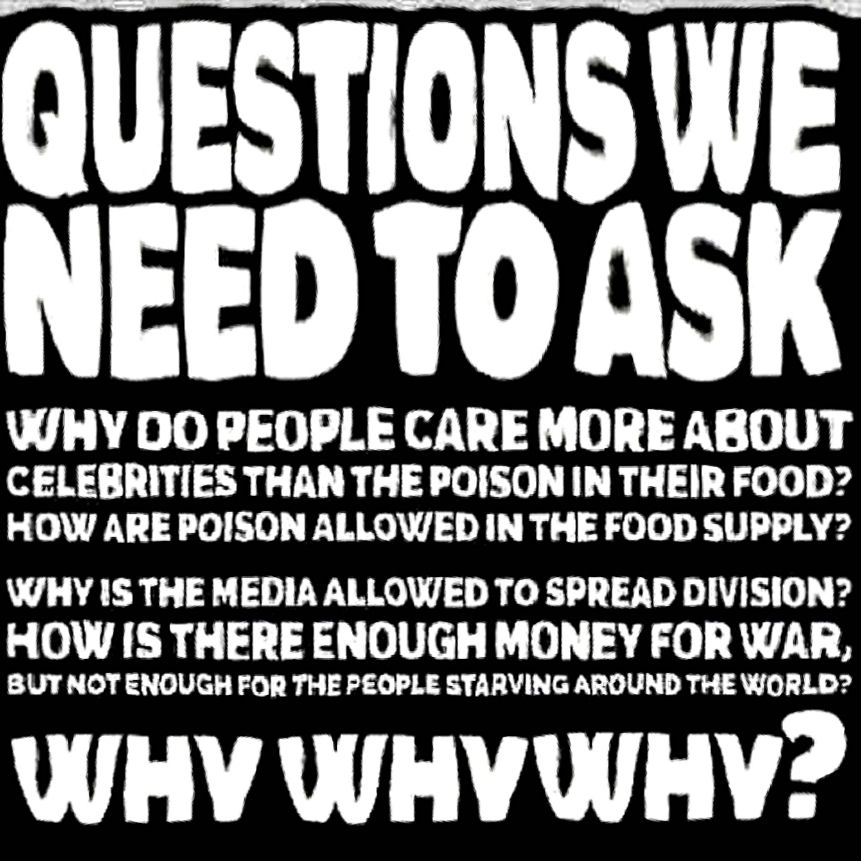 Mainstream Media is simply not a reflection of reality of what is happening on the ground, and social Media does not have the scope and spread to communicate Truth events without restriction within community guidelines (i.e. corporate censorship) on their respective platforms.
We would like to see Michael on the ground to pick up a full and thorough report on the event in it's entirety including the wide scope of public interest, engagement, outreach, and overall response to this form of street activism.
This event is due to run for a week with more global participation than ever before seen for this form of event. We need to be the media eye, to ensure this type of event is made available on all channels.
We need your support to get him there for the event in it's entirety.
The event has its own Charity funding direct through the Anonymous for the Voiceless site for those that are supporting the event. Though independent (of AV team) activists will need to fund themselves to attend.
For those that recognize the importance of independent investigative media, urban journalism, and live feeds on challenging the arts, culture, and social political events; this is your opportunity to support and follow this event live, and unedited.
This kind of work can only be done with your support – We have a shortfall in costs to cover the event for the whole week, please help, close the shortfall.
Click here to support funding the shortfall to get Michael to the event:
https://www.gofundme.com/get-michael-green-to-the-168hr-cube-intimes-square
DISCLAIMER: Links to information and information collected from external sites on external sites other than those operated by FISHINABOX RECORDS are provided for your convenience only and are not an endorsement or recommendation of those sites, findings or opinions. FISHINABOX RECORDS does not control or provide any content or information at these sites, makes no representation or warranty of any kind with respect to these sites or their content, and does not maintain, operate, or take responsibility for information provided. FISHINABOX RECORDS does not endorse and is not responsible for the accuracy or reliability of such content or information and any use thereof is solely at the user's risk.