FISHINABOX water is life and so Life is water 水は命、命は水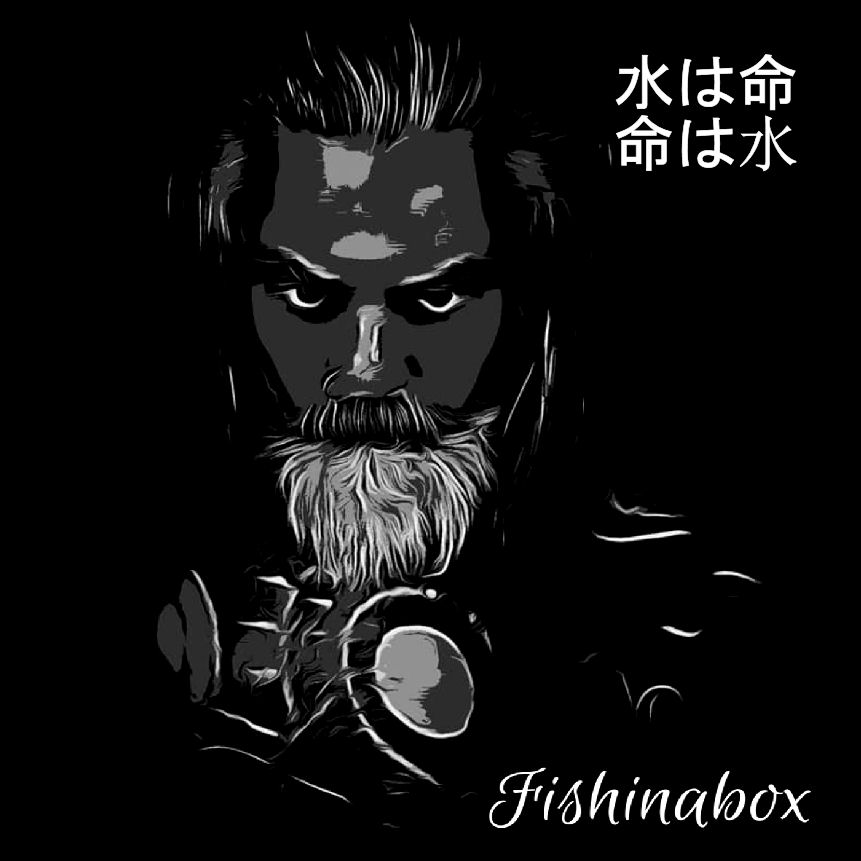 Water is Life and so life is water was originally a project written in 2016 as part of the Earth Mother and Elements series. After four years of court case disruption , along with the tragic loss (rest in power) in the music collective of a further two members, the project was shelved, all music projects shelved ,before the collective split to go separate ways.
FISHINABOX is now working through the back catalog for release of all unfinished projects, the Earth Mother project is being rolled into the MG 269 event for a brand new FISHINABOX album release in 2021…
LET'S DO THIS !!!
LYRICS:
Planet water, endless memory,. earth's water is older Than the sun.
水の惑星、永久の記憶、太陽よりも長い歴史を持つ地球の水
it understands the ancient mysteries,
it has the answers to life's questions and is the building block of all existence
水は古代の謎を知っている
水は命の問の答えを知っている、そして水はこの世の全ての存在の礎
water that exists in all three states, air solid liquid yet returns unchanged
気体、個体、液体の全ての状態に変化しつつ変わらずに元の姿に戻る水
water that exists in all three states, air solid liquid yet returns unchanged
気体、個体、液体の全ての状態に変化しつつ変わらずに元の姿に戻る水
The sun, 4.6 billion years old, predates all the other bodies in our solar system.
The water we drink here on Earth is even older.
太陽は46億年の時を経て、太陽系の他のどの星よりも先に生まれた。
私たちが地球で飲んでいる水は太陽よりも前に生まれた。
it understands the ancient mysteries,
it has the answers to life's questions and is the building block of all existence
水は古代の謎を知っている
水は命の問の答えを知っている、そして水はこの世の全ての存在の礎
Planet water, endless memory,. earth's water is older Than the sun.
水の惑星、永久の記憶、太陽よりも長い歴史を持つ地球の水
Water, the Heart of Life.
水、命の中心
Water, mater creator and matrix,
水、創造者であり全ての土台
Water, mother and medium.
水、母であり媒体
water, enabler of life
水、命を実現するもの
Water, building block of all existence
水、全ての存在の礎
water, recorder, narrator and yet, the mysterious
水、記録者でナレーターでありながらも神秘的
water that grows when freezing yet everything else shrinks
全ての物体が小さくなる中、凍ることで大きくなる水
water than purifies itself even from toxic waste every 25 metres as it falls
有毒廃棄物に侵されても25m落ちるごとに自分自身を浄化させる水
Water is life and so Life is water
水は命、命は水
never let it be forgot..
We forget that the water cycle and the life cycle are one.
忘れさせるな…
私たちは水と命のサイクルがひとつだとわすれつつある
Planet water, endless memory,.
Planet water, endless memory,.
Planet water, endless memory,.
Planet water, endless memory,.
水の惑星、永久の記憶
水の惑星、永久の記憶
水の惑星、永久の記憶
水の惑星、永久の記憶
Lyrics:
Andie Handei Kumafaro, Atsushi Yukutake
Electronic music, synth, water sampling, drum machine, voice sampling:
Andie Handei Kumafaro
Tank Drum:
Chase @tankdrum
©℗ 2020 FISHINABOX (All rights reserved)