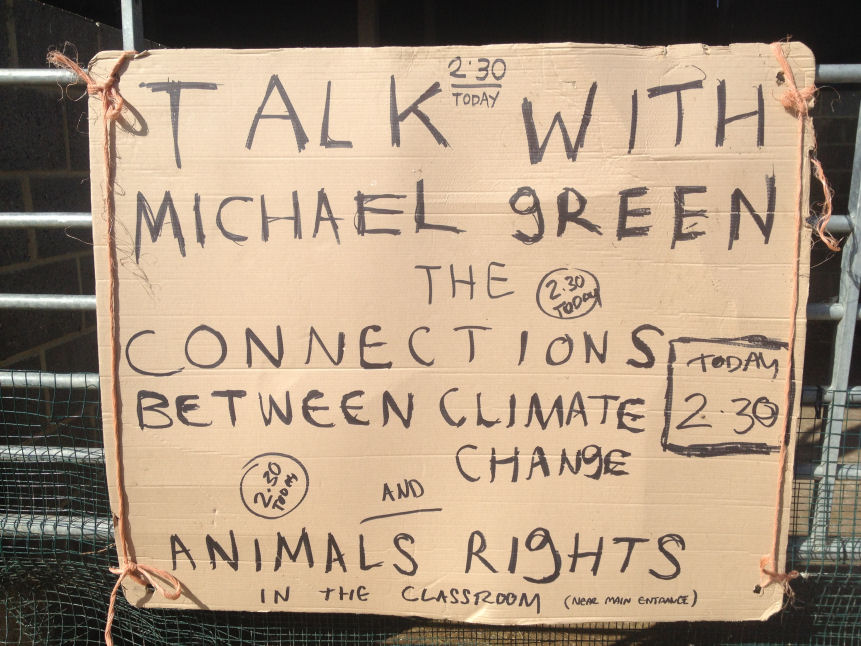 Talks at The Retreat – 6th Anniversary FRACKING FOUR , ANIMAL RIGHTS, RBE
The 6th anniversary weekend at the retreat was packed with Open day activities including talks on this weeks headline news regarding the incarceration of the Fracking Four along with related material regarding Animal Rights, references to the late John Harris  and the Resource Based Economy.
The talk revolved around Simon Roscoe Blevins public address letter which we had been presenting in the tube earlier that week.
We are shocked and saddened at the 16 month jail sentences that the #FrackFreeFour have received.
This is wholly disproportionate to their truck protest actions in July 2017.
Our civil liberties are under threat.
frackfreefoursupporters.org Your right to assemble is now by precedence now fundamentally unstable http://frackfreefoursupporters.org/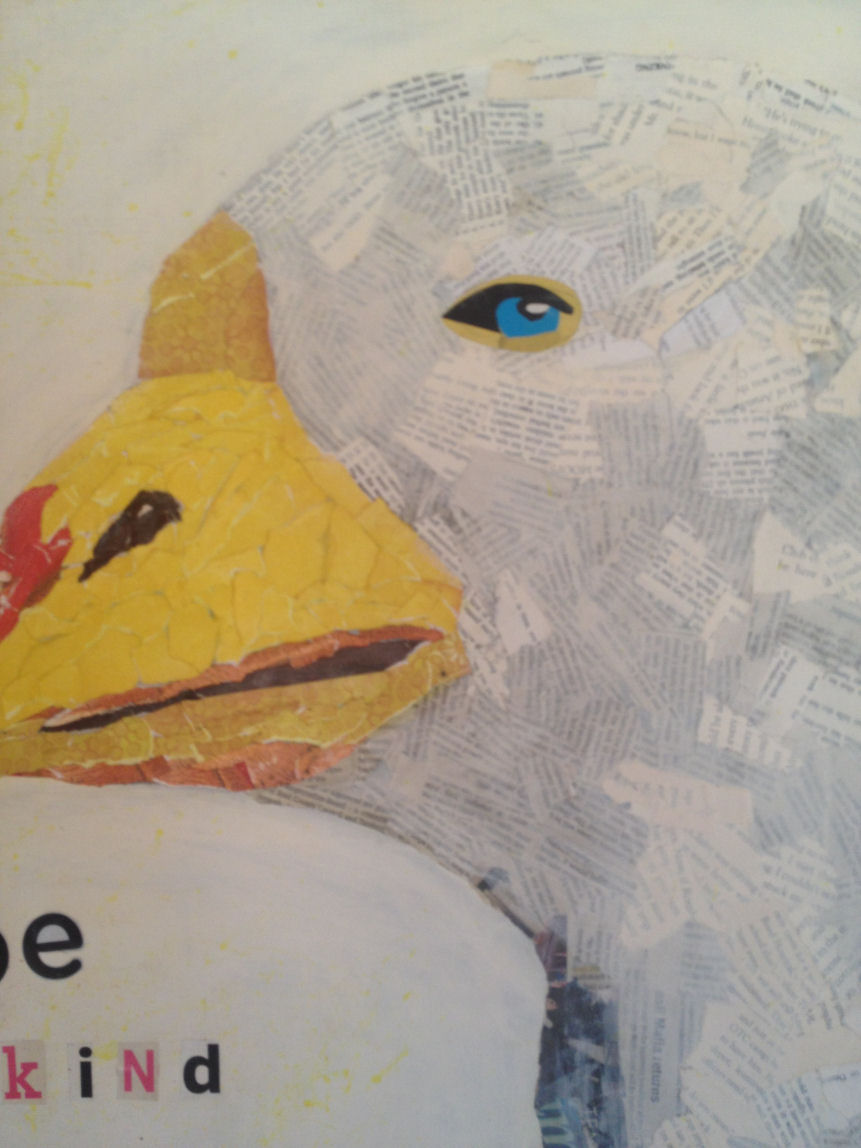 CONTENT 
Letter transcript form the talk Written by Simon Roscoe Blevins:
If you're reading this then I'm in prison – for sitting on top of a truck.
Let me explain.
The truck was carrying part of a drill rig heading for a fracking site in a part of Lancashire where this industry is being fiercely contested.
Locals living in the vicinity of the Preston New Road drilling site – licensed to fracking company Cuadrilla – were backed by councillors who voted by an overwhelming majority in 2015 to stop fracking in the area.
Then the Tory Government overturned this decision and granted Cuadrilla the right to drill under peoples' homes. Or to put it another way, they forced fracking on a local area despite it being rejected and in doing so helped pave a path towards catastrophic climate change.
As a soil scientist I know that fracking poses a great threat to the ground beneath our feet through leaks and contamination.
Soil takes thousands of years to form, but its health can be lost in an instant. We depend on healthy earth for our food and water – it is the bedrock, literally of our existence. That's why I decided to join this protest. Hundreds of people have protested against Cuadrilla for the last seven years and 350 have been arrested since drilling started in January 2017.
These arrests have been for conducting slow walks in front of trucks, blockades, die-ins, site squats, you name it.
Blackpool really has been at the frontline of the climate change resistance – and myself and two others are now the first protectors to be locked up for playing a part in this crucial fight.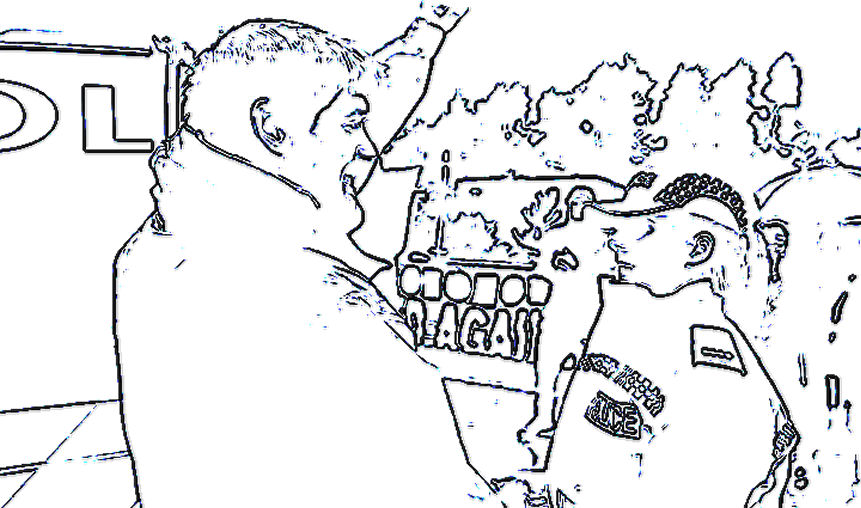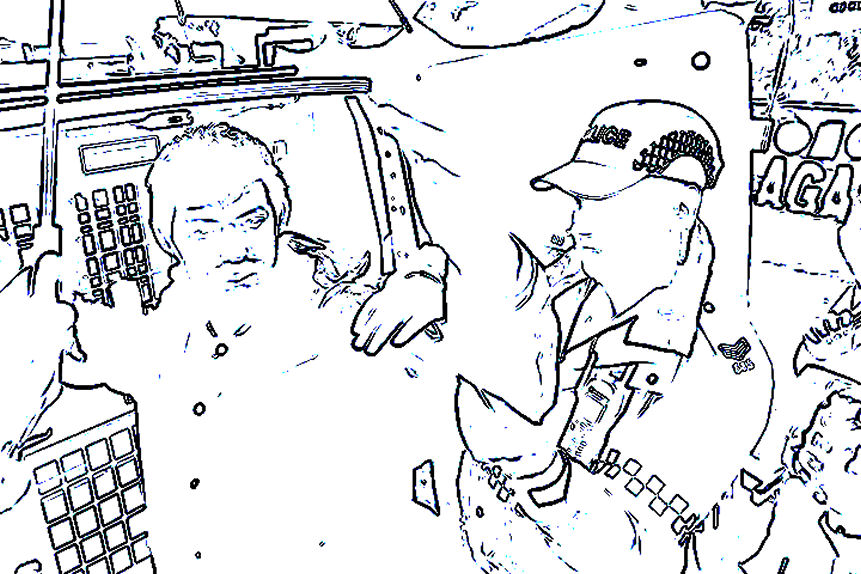 Here's how and why it happened.
During a routine blockade of the drilling site, I climbed on top of a delivery lorry, stopping it in its tracks.
Three others also did the same, and together, we spent an unprecedented combined total of four days on four lorries. We slept through cold nights and thunderstorms, but local people passed us water, food and sleeping bags, encouraging us to stay.
Looking out into the sun rise dawning fields of the Fylde, watching cows grazing in the morning haze, campfire smoke wavering, as women elders – the anti-fracking nanas – boiled water for tea and another day of obstruction, I knew why I was there. I knew that my two year old niece and every young person at the mercy of our decisions as adults today, deserves safety and food and water security, and we have a duty to defend that.
The weather this year, with the arid summer and rampant droughts, has been a wake up call for so many people, who are finally realising that climate change is real. Fracking in the UK for oil and gas will accelerate that danger. Most people in this country don't want it and it has already been banned in Scotland, Ireland and Wales.
We should be very clear – fracking isn't just in breach of the climate science, it's ripping through our democracy too. My sentencing forms part of a broader clamp down on the right to protest in the UK. The stakes are higher than ever, but all of us inside and outside the criminal justice system will be impacted by climate change.
And all of us have a role to play in creating a better, more just future. I will continue to work for that. The most difficult thing for me to accept right now, is that my sister is due to give birth soon and has asked me to be her birth partner. Given my imprisonment – which will last for at least eight months – I won't be able to be there to support her, or to see and support my niece or nephew come into this world.
During my trial I was not allowed to speak about my motivations for protesting. Let me tell you here now that my peaceful act of collective self-defence, criminalised as it has been, is for my family, and for a safer, healthier future for everyone threatened by fracking related climate change. So I have one ask of you, which will give me hope as I sit in jail.
If you share my concerns and intentions, then please find your local anti-fracking group and continue this fight.
See you on the outside.
Simon Roscoe Blevins in a soil scientist from Sheffield. He and three other men are the first people in the UK to be sentenced to jail for protesting fracking
During the talks a number of quotes and statements (shown below) from the classroom ethics wall were referenced.
During the tube talks earlier that week, the below issues were raised in context of the fracking four events and the impact of the court's decision that week.
The Tube action was coined with the term Apathy in the UK due to the lack of concern of the impact of the sentence (and also of fracking on the environment) in the general London work pedestrian traffic
If the Sex Pistols were to record a new Album they could call it  – APATHY IN THE UK !!!
(fraking four) on the tube activism was a hard sell !
What was covered:
Issues of buying land and having it drilled under with out consent possible collapse or contamination
Issues of having armed police on the door and not having the right to protest then not being able to ask for help from the man in the next seat because neither of you have the right to protest
Issues of the police officer serving the state rather than a policeman serving the public trust
Issues of no but back on the grid for renewable energy but can but back from oil and gas
Issues of hard sentencing for the frack four for truck sitting
activists comment – Engagement on the friday evening with one woman, the rest were zombies with no response to prodding……. At least they listened to the reading but no one gave a flying fuck about the impact of fracking on their lives homes futures
WELCOME TO APATHY IN THE UK !!
Further links:
https://www.independent.co.uk/environment/fracking-protest-cuadrilla-preston-lancashire-drilling-simon-roscoe-blevins-richard-roberts-rich-a8562276.html
http://www.itv.com/news/granada/2018-10-01/we-didnt-vote-for-fracking-womens-protest-at-conservative-party-conference1/
https://friendsoftheearth.uk/climate-change/fracking
DISCLAIMER: Links to information and information collected from external sites on external sites other than those operated by FISHINABOX RECORDS are provided for your convenience only and are not an endorsement or recommendation of those sites, findings or opinions. FISHINABOX RECORDS does not control or provide any content or information at these sites, makes no representation or warranty of any kind with respect to these sites or their content, and does not maintain, operate, or take responsibility for information provided. FISHINABOX RECORDS does not endorse and is not responsible for the accuracy or reliability of such content or information and any use thereof is solely at the user's risk.
Fracking image licence  — Public Domain – cyberged