WILFRED OWEN The Pity of War – Penny Rimbaud's WHAT PASSING BELLS – March 25th 2016
The recordings in this post were filmed at the Vortex, Dalston London and are used with kind permission of Penny Rimbaud.
http://www.vortexjazz.co.uk/event/penny-rimbaud-and-liam-noble-present-the-pity-of-war-the-complete-war-poems-of-wilfred-owen-2/
Wilfred Owen's poetry has been reworked into a vast range of different formats. some of the most moving  of which were Benjamin Britten's use of eight of Wilfred Owen's poems into his War Requiem, along with words from the Latin Mass for the Dead (Missa pro Defunctis).
Derek Jarman also adapted it for the screen in 1988, with the 1963 recording as the soundtrack.  Though these were striking they  only touched on Owen's works.
Penny Rimbaud's intense and thorough exploration of the works of Wilfred Owen allows the listener to journey deeper into Owen's works,  the order of the poems , the haunting almost hypnotising presentation and audio setting push back the air around you creating almost a sense of silence that reaches out like shadow before pouring emotion into the space around you.
The remastering has been done, the recordings flawless, the CD and photobook hailing back to Owen's home and surround area, quite stunning.  The job could not have been done better and we would recommend all take a serious looking at the below interview and sales links and pick up a copy of the finished product before stocks run out:
http://thequietus.com/articles/23279-penny-rimbaud-wilfred-owen-what-passing-bells-interview
Penny Rimbaud 'What Passing Bells: The War Poems of Wilfred Owen'
http://indian.co.uk/shop/what-passing-bells.html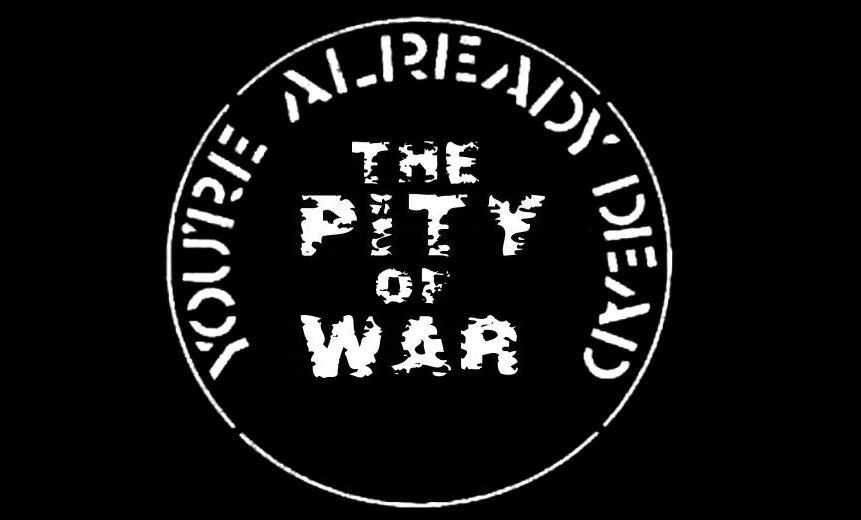 What passing-bells for these who die as cattle?
Only the monstrous anger of the guns.
Only the stuttering rifles' rapid rattle
Can patter out their hasty orisons.
No mockeries now for them; no prayers nor bells,
Nor any voice of mourning save the choirs, –
The shrill, demented choirs of wailing shells;
And bugles calling for them from sad shires.
What candles may be held to speed them all?
Not in the hands of boys, but in their eyes
Shall shine the holy glimmers of goodbyes.
The pallor of girls' brows shall be their pall;
Their flowers the tenderness of patient minds,
And each slow dusk a drawing down of blinds.
On 11 November 1985, Owen was one of the 16 Great War poets commemorated on a slate stone unveiled in Westminster Abbey's Poet's Corner.
The inscription on the stone is taken from Owen's "Preface" to his poems: "My subject is War, and the pity of War. The Poetry is in the pity."
Where today we are so very desensitised and conditioned to the daily existence of mindless fruitless destruction, Where children are born to "order" , fodder for the battlefield, a death before life, a soldier a killer before being a child, where mothers wombs are sacked by Governments out of so called duty to the nation. Before life even begins they are consigned to death.
The destruction of men, as pigs to slaughter, whether they be English, French, German or anything else, a prerequisite of so called of civilisation. It is a crime of hate, a crime of power and corruption and a crime of society to take the innocent, and all that is left when done,. if we are able to feel a mother's loss, is that breathless wheezing feeling of sorrow and compassion caused by living the sufferings and misfortunes of others.
Penny Rimbaud's "What Passing bells" presents the pity in Owen's works at the deepest most comprehensive and accessible level to date in the presentation of this writer's works.
You're already dead (for the mothers) 1 of 2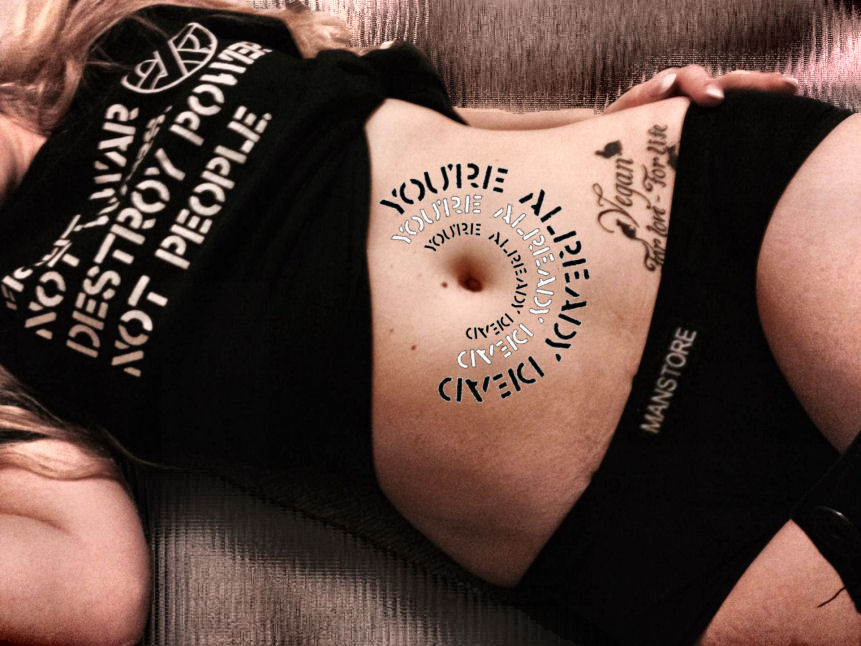 You're already dead (for the mothers) 2 of 2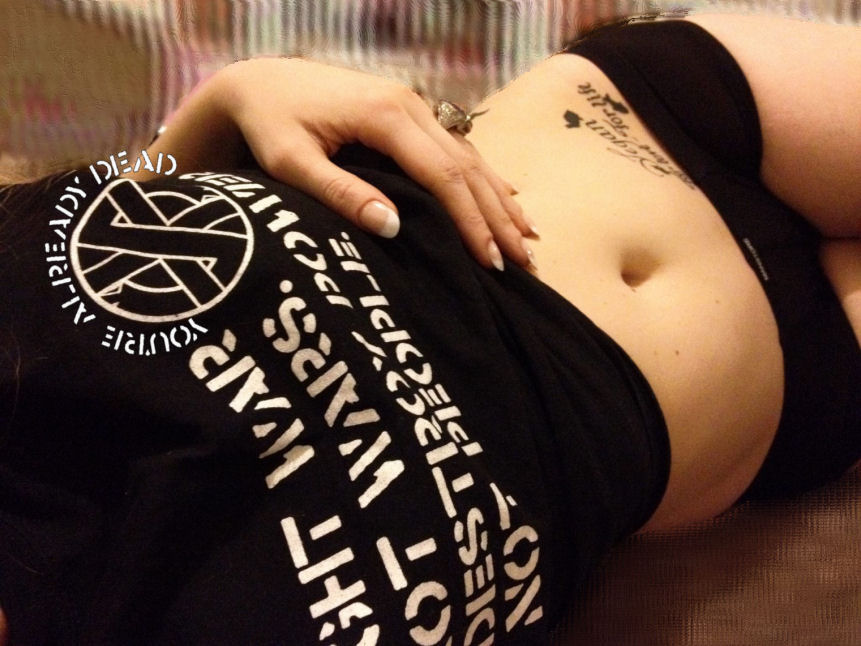 Media and Artwork – With Thanks to: Paul Fletcher, Andie Handei Kumafaro, Philip McCulloch-Downs (https://www.facebook.com/PhilipDownsArt/)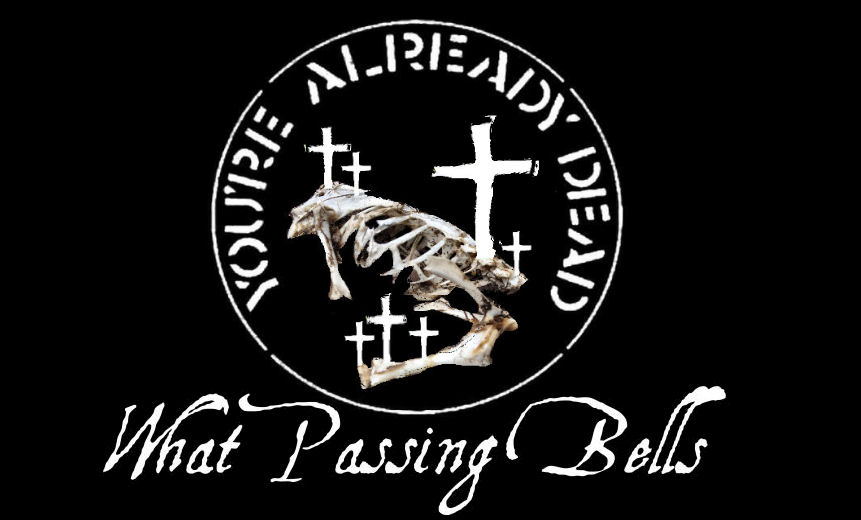 DISCLAIMER: Links to information on sites other than those operated by FISHINABOX RECORDS are for your convenience only and are not an endorsement or recommendation of those sites. FISHINABOX RECORDS does not control or provide any content or information at these sites, makes no representation or warranty of any kind with respect to these sites or their content, and does not maintain, operate, or take responsibility for information provided. FISHINABOX RECORDS does not endorse and is not responsible for the accuracy or reliability of such content or information and any use thereof is solely at the user's risk.