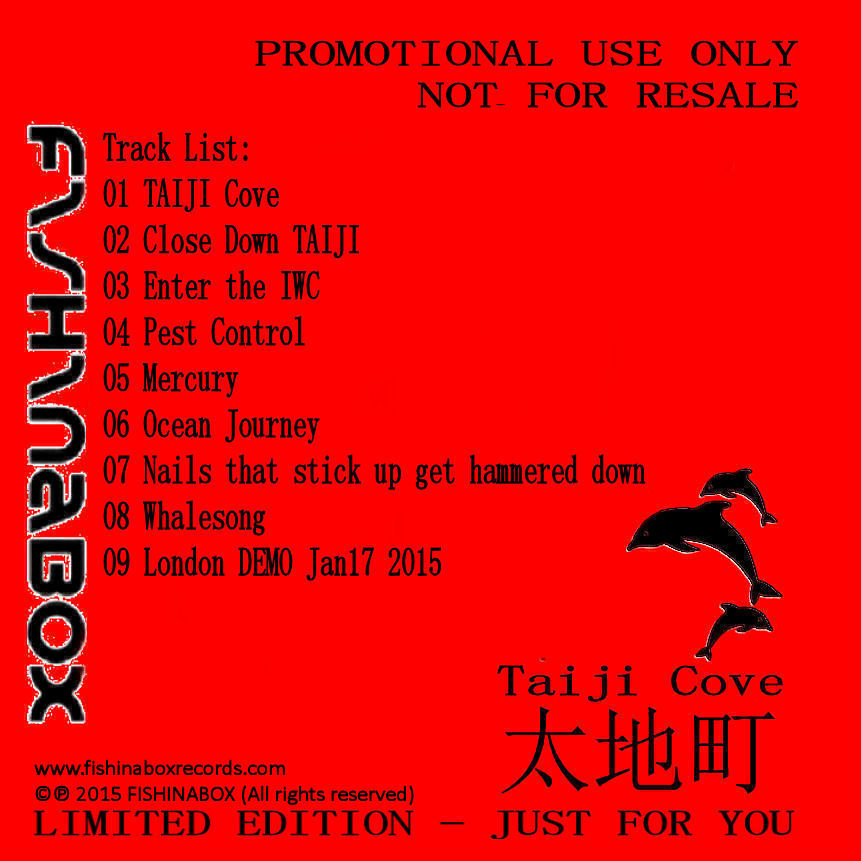 GO LIVE – VALENTINES TAIJI COVE MAILSHOT ROLL OUT
A massive THANK YOU to our Financial Backers, Anonymous Backers, Investors  and Sponsors who have made this action possible. 90% of the total Valentines Campaign Cost has been kindly donated in support of the action.
The STOP TAIJI movement put out 1408 Valentines day CD Album appeals for support to prominent members in four contact categories:
01  Influential and up and coming UK based Japanese celebrities
02 Japanese Official Foreign Office and Japan Tourism Representatives
03 British Political Movers and shakers
04 Quick Thinking and open minded London based Journalists and Media.
FISHINABOX hopes that by this non aggressive action we will raise awareness and debate over TAIJI Cove within the Japanese Community and British Political Circles. We must remain positive that highlighting the issues around Dolphin slaughter and traffic will bring this  issue to focus. Where people are informed , Public opinion sways against the trade. Support on the ground has increased 10 fold since November Protest simply due to awareness.
This campaign seek to engage support  through positive reinforcement and not alienate the Japanese Community.
IN THE NEWS:
In addition to  latest craze of having Captive Dolphin-assisted births  raging through the US, The Media and the celebrity press, still, embarrassingly continue to celebrate ,the outdated tarnishing old glamour images of animal slavery. Personalities such as David Guetta, Sam Smith, Victoria Beckham, Vin Diesel, Pink, Snooki, Britney Spears, Elton John, one Direction's Louis Tomlinson, Mischa Barton, Charlie Sheen, Tara Reid, Jessica Alba, Alexandra Burke, and Kim Kardashian have all sadly been photographed in the Celebrity Press hugging and kissing Dolphins. All people concerned over this issue should boycott these celebrities work.
Ethically their actions fuel, either directly or indirectly through association, the PR machines that finance the Dolphin Slaughter and capture industry.
PETA (People for the Ethical Treatment of Animals) clarifies the impact on the Dolphins of these Media Elite photo-hugs: Touch tanks and swim-with programs where the public pet, kiss, or even, in the case of Kim Kardashian, (where petting a Dolphin was not enough for her) to actually 'ride' dolphins. Such programs invade the animals' already diminished worlds and are intrusive, dangerous, and stressful for the Dolphins.
Animals in petting pools can become injured and anxious as a result of constant poking and prodding, there is also  exposure to bacteria that they are not immune to can make them ill. The dolphins also often express their frustration through aggression.
TAIJI COVE – ALBUM REVIEW on the Canadian Press: http://www.themusicbiz.org/fishinabox-taiji-cove-environmental-documentary-performed-dubstep/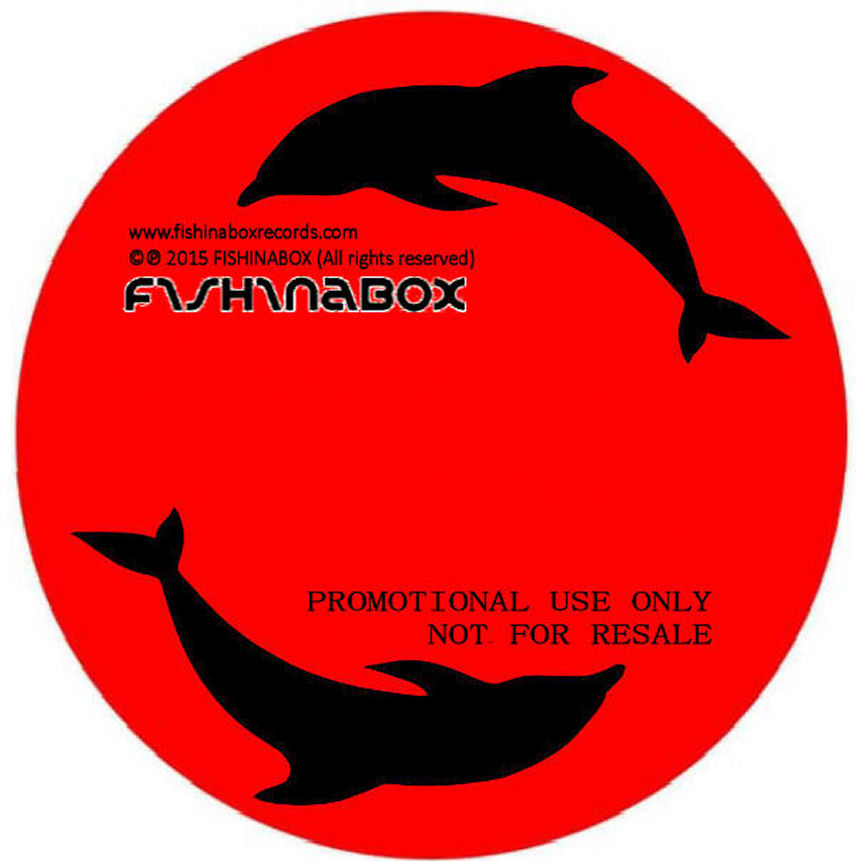 The following Links provide excellent research information. 
Dolphins and stress ? How Stressed can they be ? CLICK THE LINK –https://learnaboutdolphins.wordpress.com/2011/09/23/dolphins-get-stressed-out-too/
If Dolphins aren't happy in captivity ,then why do they always smile ?  CLICK THE LINK  –https://learnaboutdolphins.wordpress.com/2011/09/16/the-truth-behind-a-dolphins-smile/
Find out more about PETA ? CLICK THE LINK – http://www.peta.org/international/
FISHINABOX RECORDS excerpt their right under section 230 of the Communications Decency Act of 1996 to discuss all aspects of the Live animal trade industry, source material, comment on this project and all content under the context of "fair comment and criticism".
DISCLAIMER: Links to information on sites other than those operated by FISHINABOX RECORDS are for your convenience only and are not an endorsement or recommendation of those sites. FISHINABOX RECORDS does not control or provide any content or information at these sites, makes no representation or warranty of any kind with respect to these sites or their content, and does not maintain, operate, or take responsibility for information provided. FISHINABOX RECORDS  does not endorse and is not responsible for the accuracy or reliability of such content or information and any use thereof is solely at the user's risk.