Rocky Benderskum with crops NOT shops at The Retreat Animal Rescue Vegan Sanctuary
A big shout out to the Crops not Shops Tribe I'd tag you all but I'm a benderskum and that's way too complicamated for me so instead have a pome xx
Crops not shops:
I want to introduce these folks they really are the tops
A proper growing community they call it Crops Not Shops
They've been around in Essex helping people grow
For food is a right for all of us something you should know
In gardens, allotments and a nursery and now down on an animal farm
Though not where they breed the animals for food these are safe from harm
The place near Ashford in deepest Kent is a place that's hard to beat
A wonderful Animal Sanctuary beginning with Retreat
I went along to give advice? That's all I have the strength to give
I loved the way the animals are and how they get to live
The poly tunnel frame put up by a valiant bunch of workers
While I sat down and watched because trust I'm a proper shirker
If my body wasn't so broken I know I could be handy
But this is the body that I've got so sitting down is dandy
So all I can do is sit and watch and try to give advice
I'd be helping if I had different one you needn't ask me twice
So all I can do is write this stuff and watch the world go by
As the poly tunnel is constructed under the bright blue sky
The farm itself is brilliant the staff were all amazing
It's lush to see happy animals wandering around and grazing
They have a thrift shop and a café with vegan friendly food
I never mentioned my cannibal diet as it seemed a little rude
I know that I will go back down to help whenever I can
I'll probably grab a plate or two of that lovely vegan scran
The farm is very popular as its one of those special places
When some of the visitors find its vegan food the looks upon their faces
One thing I really liked to hear was none of the food is ever wasted
Because they have pigs to eat the scraps but never themselves to be tasted
Now back to the tribe and the growing of crops when the poly tunnel is built
Organic vegetables and maybe fruit filled up to the hilt
And a biogas digester but I'm not really sure what that is
I was told but it went right over my head
its ok I can give it a miss…
For I'm a simple benderskum and there are some things I know
One of them is Crops not Shops is a thing that is bound to grow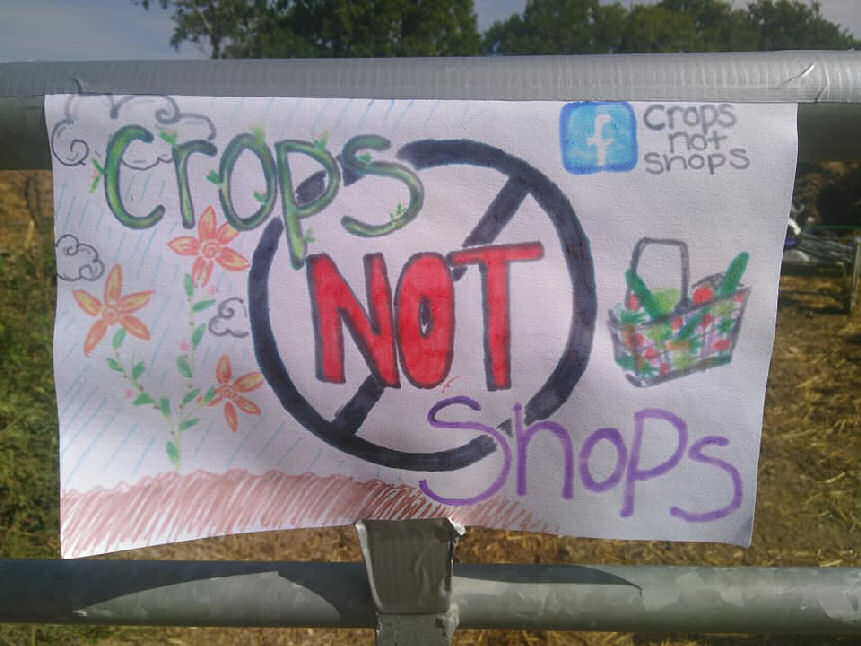 Who is Rocky  ? Ethical Vegan AF, Ex-tramp, Ex-teacher, Ex-tremely inappropriate Scribbler of scribbles and writer of similar
Anarchist Geriactivist who once stood for Parliament..
Rocky, a supporter of the cause,  joined the crops NOT shops crew at The Retreat Animal Sanctuary all weekend to lift spirits and entertain us all while we greased poles, banged nuts and rode around in tractors and diggers looking like we knew what we were doing…
Thankfully we did and the muck piles some touching 10 metres into the sky, 18 metre squared plot land was leveled, poly-tunnel frame erected and the irrigation trenches cut
So where have we got to ?
The frame and channels are done, water storage tank are on site and ready, the poly tunnel cover is on, though needs door frames around the front and final securing to be done, drainage needs setting back into the tunnel and plant in our crops for 26/9 event.
Biogas chamber is marked out and the prints are being finalised to build the biogas digester engine which will be feed from manure and convert into natural gas to power the chalets heating and hot water, as well as a by product of 200 Litres of liquid organic fertiliser
crops NOT shops are now raising funding for completion of the Retreat Sanctuary site. We have had amazing response from our seed search and have heirloom organic seeds for planting over winter crops at the site, now we need to get the Retreat base humming.
So what do we need funding for now ?
– We need to plant heirloom fruit trees, around 12 for the fruiting area
– We need a power inverter and lithium battery to be funded to hook up 10 ready to go solar panels that we have to start generating power for The Retreat and drive gas and water pumps.
– We need some irrigation arms to link to the tunnel tanks and overhead water storage tanks and a computer controlled timer to regulate watering cycles day and night to keep all crops in prime health
– We need to build a 12 foot fence to protect the whole site from Chickens, too ensure the crops get to maturity  without being ransacked by the chickens, you may laugh but it is not just a poultry affair, last chicken invasion cleaned out a complete crop of rainbow corn in 25 minutes…..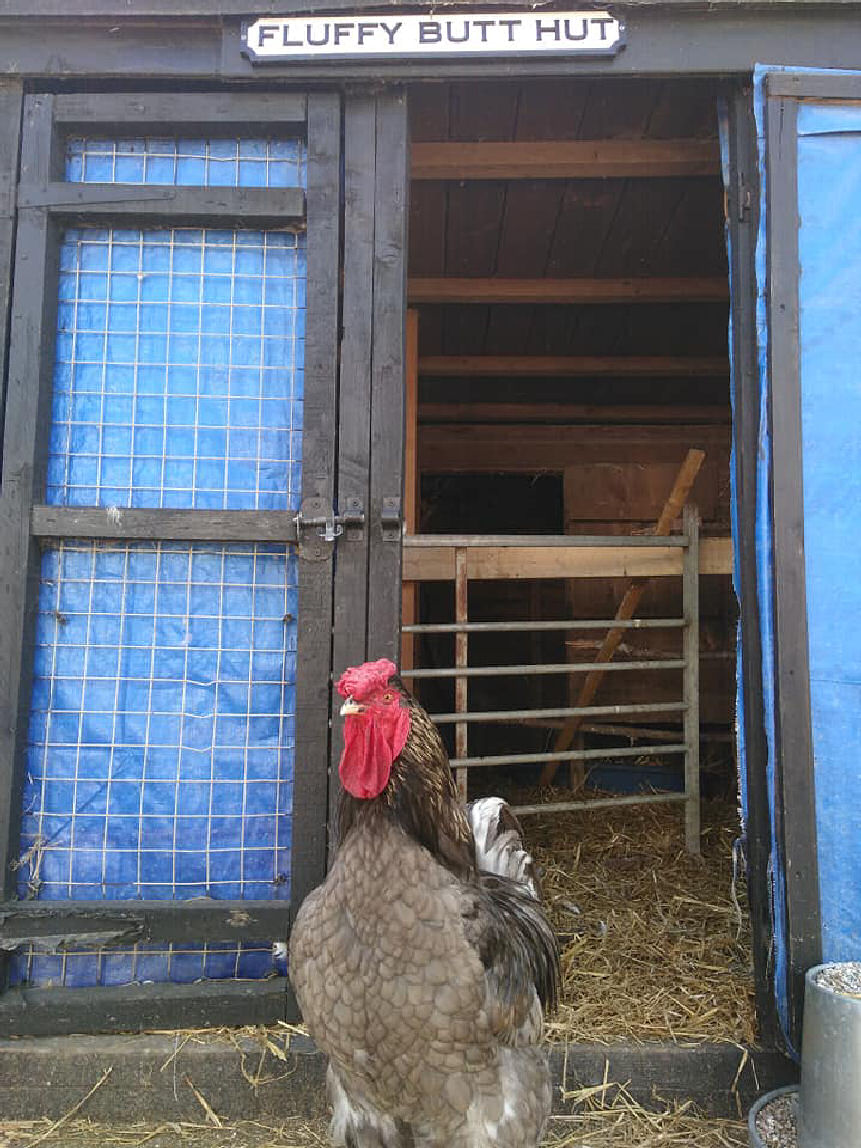 To complete this site to perfection, we will need to raise a further £ 1,000.00 from the Community.
We need your support.
What you will be investing in is a fully automated fully functioning organic free food system for the animals, for the people and for The Retreat.
As a centre of the Ethical Vegan movement, the crop NOT shops project directly strengthens the Retreat's long term self sustainability goals and takes pressure of the team there in using up donations for food and power which could otherwise be used on infastructure.
if you are able to help financially in investing in the project to get this site completed please do so using the below link:
https://www.justgiving.com/crowdfunding/cropsnotshops?utm_term=dZv57Pm8J
crops NOT shops ON THE DIGGER – What did you learn today ?
Next Up was Lunch and more of Rocky Benderskum:
Rocky, as well as everything else, also has donated some of his books to crops NOT shops to resell to raise funds.
The books will be available to Purchase at the RBE Network event "MG 269" detaisl of the event in the below LINK:
https://www.fishinaboxrecords.com/26-9-2020-michael-greens-art-for-a-sustainable-world-at-the-retreat
These books are a must have insight into the anarchist scribbling of time and experience, from political activism, to rough sleeping, the big issue, journeys to the inner mind and all the stories interwoven by all.
take a look see..
Peaked your interest ?
Click on the below link and then look for the crops NOT shops logo, that will take you to the Facebook page then post a comment to order (Beware if you read to much, your ban will turn to mush…)..
LINK: https://www.benderskum.rocks/
What to know more about Rocky's antics ? did he tell you about the time he stood for Parliment ?
LINK:
https://ccguide.org/news/shownewsarticle.php?articleid=23627
oh, we almost forgot lunch..
Jamie on the volunteer crew knocked up a fantastic vegan Jamaican stew, which was then followed by second lunch and 4 'o' clock whistle stop chasers…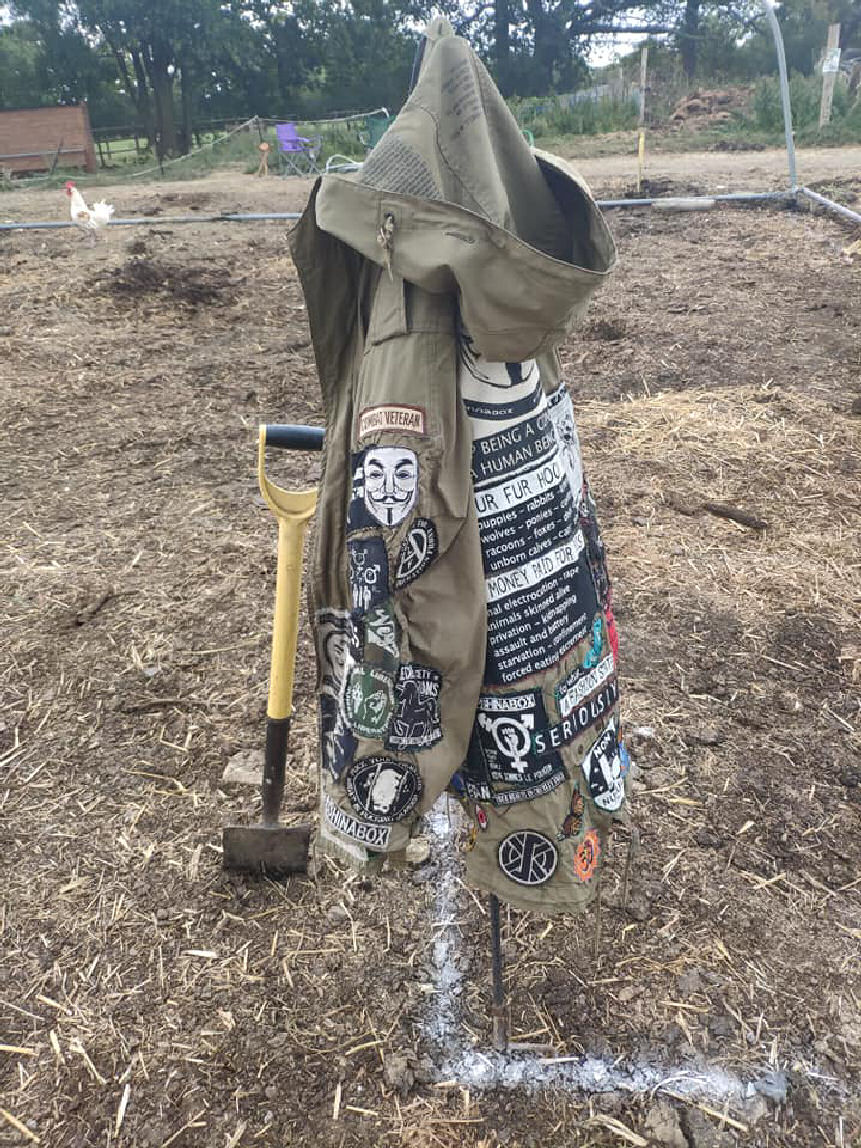 one last candle to light at "Angels Rest" memorial garden and then down time, campsite gaffs and giggles into the night…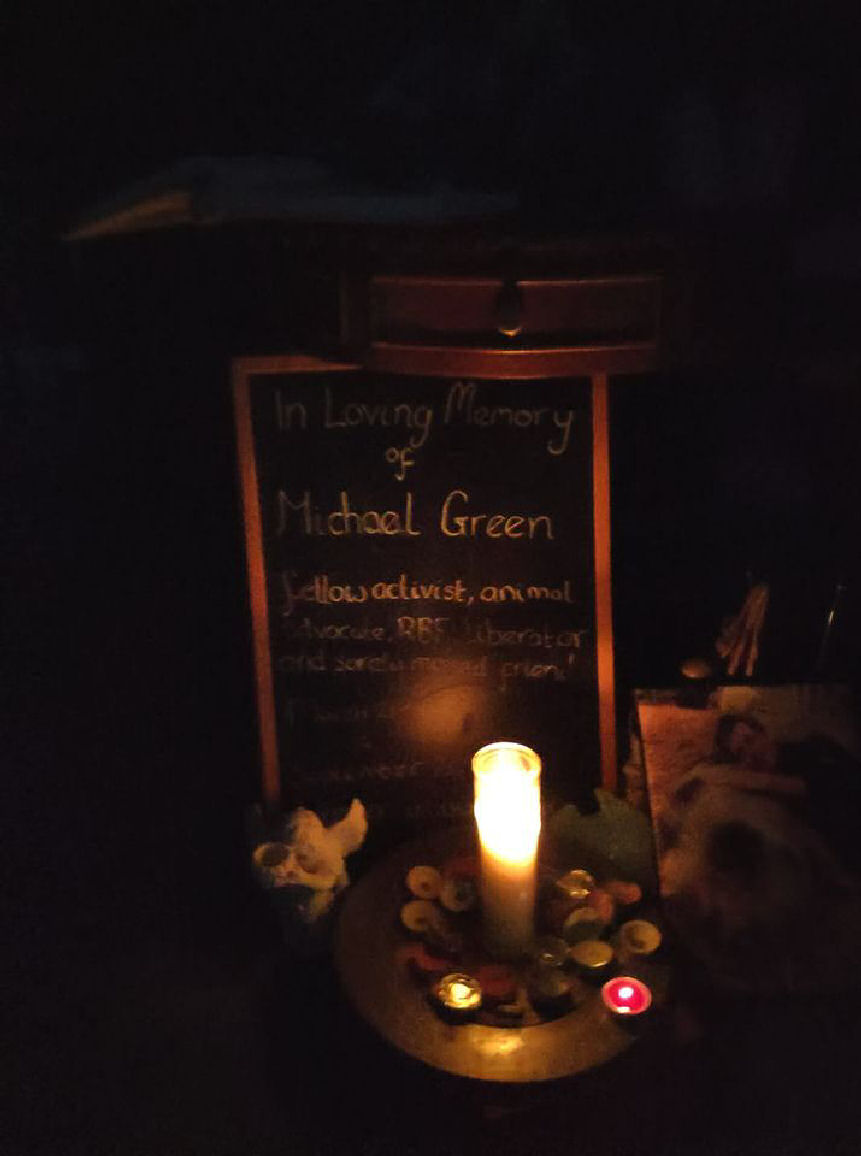 It's not just funders and backers we need,.
We need volunteers. If you are ethically motivated for real system change, this vegan permaculture, anarchist RBE Network project may well be for you, get in touch with us and learn how to retake your freedom and rebuild your community for a better world.
Time to hit the road, until next week,,