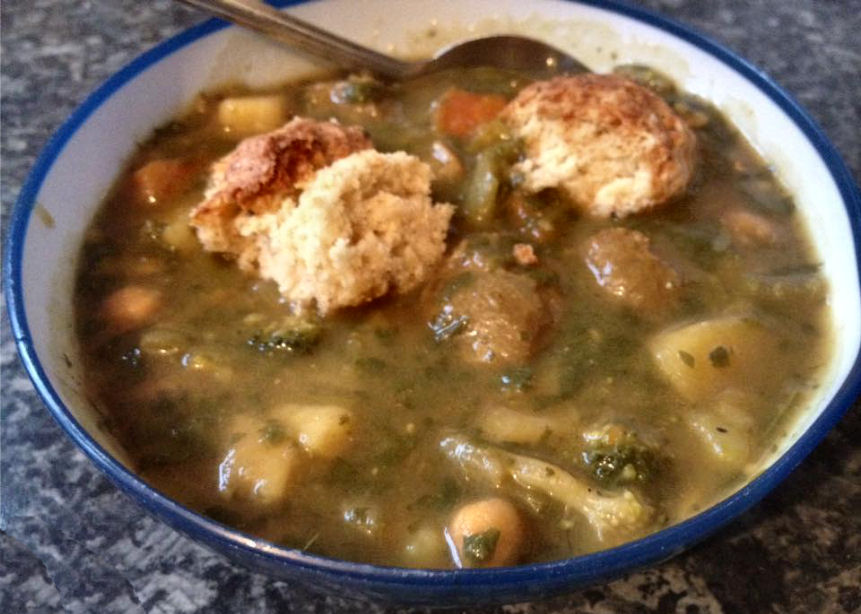 VEGAN KITCHEN – No Mutton Stew – Thick Rich Winter essential Broths – CREDIT CRUNCH Cooking
Credit Crunch cooking is all about healthy ethical meals at Penny Collection prices – Why pay more ? Why pay for death ? In the world of "for the many not the few",  being financially and socially oppressed as people, doesn't lend well to then oppressing animals to death just to eat, there is a cheaper better way that the corporate meat sausage just ain't going to tell you about because they make money out of you buying shit, eating shit then feeling like shit because of it.
There's a endless supply of corporate financed celebrity vegan this and that out there, its a media favorite, where the basics of the vegan revolution are completely sidelined over planet based health kicks and designer plant leather.
None of that Media Hype is about NOT being part of the wheels of oppression (from fodder for the battlefield, to the factory floor to the slaughterhouse to the NHS waiting list).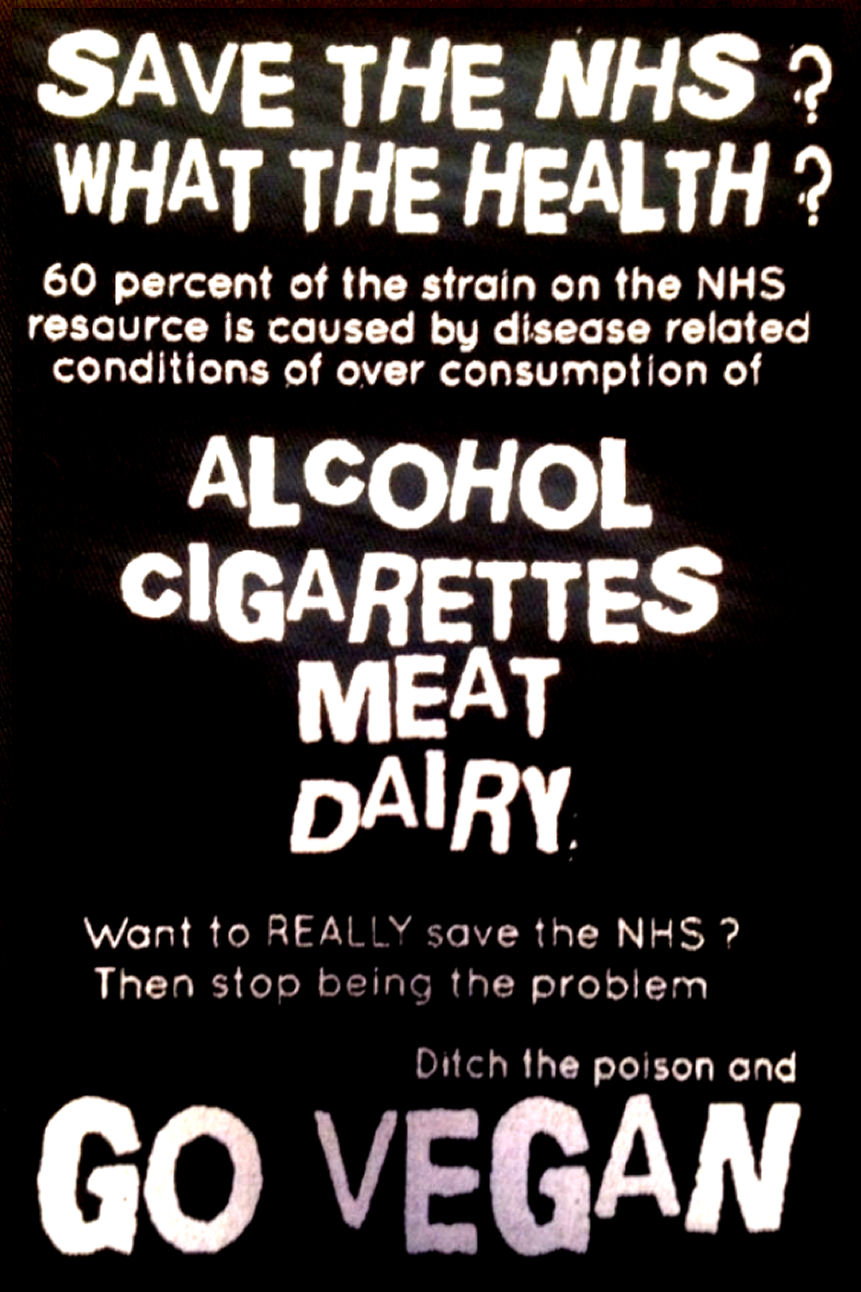 The way in which society treats the 99% is all about subservience, rules and the rule book, school army government church, is all designed to make you happy for your lot and your lot is not and never will a lot.
When the punk sell out blew out the candle of revolution in the early eighties the last Album they could have cashed in on would not have been "Anarchy in the UK" but instead "Apathy in the UK".
That the nation is so apathetic and so lost in the "Cult of the Selfie" to have handed over their Future, their time, how they spend their lives, what they eat, who they see, what they believe make or do and even fight for or against to a unholy trinity of Media Government and Industry without even questioning what they are intending to do and why is frankly mind blowing.
Most UK industry bosses have earned more since the start of the new year (4 days) than the average worker will earn in the entire year ?And still you work, vote go to school, toe the line, support the system rather than become socially engaged for change.
You can have your say in your future but only if you give your say away in a vote to a complete stranger who only his / her interest at heart
You can eat whatever you like but only if it comes from a list of food brands that we have plastered into your thoughts trough advertising from birth
You can have children but only if you give them away form age 4 to 18 so that they can be desenitised undermined and channeled into believing and behaving how the state wants them to be
You can pursue activities and develop yourself as adults but only if you work and are separated 5 out of 7 days from any meaningful bonds, love or family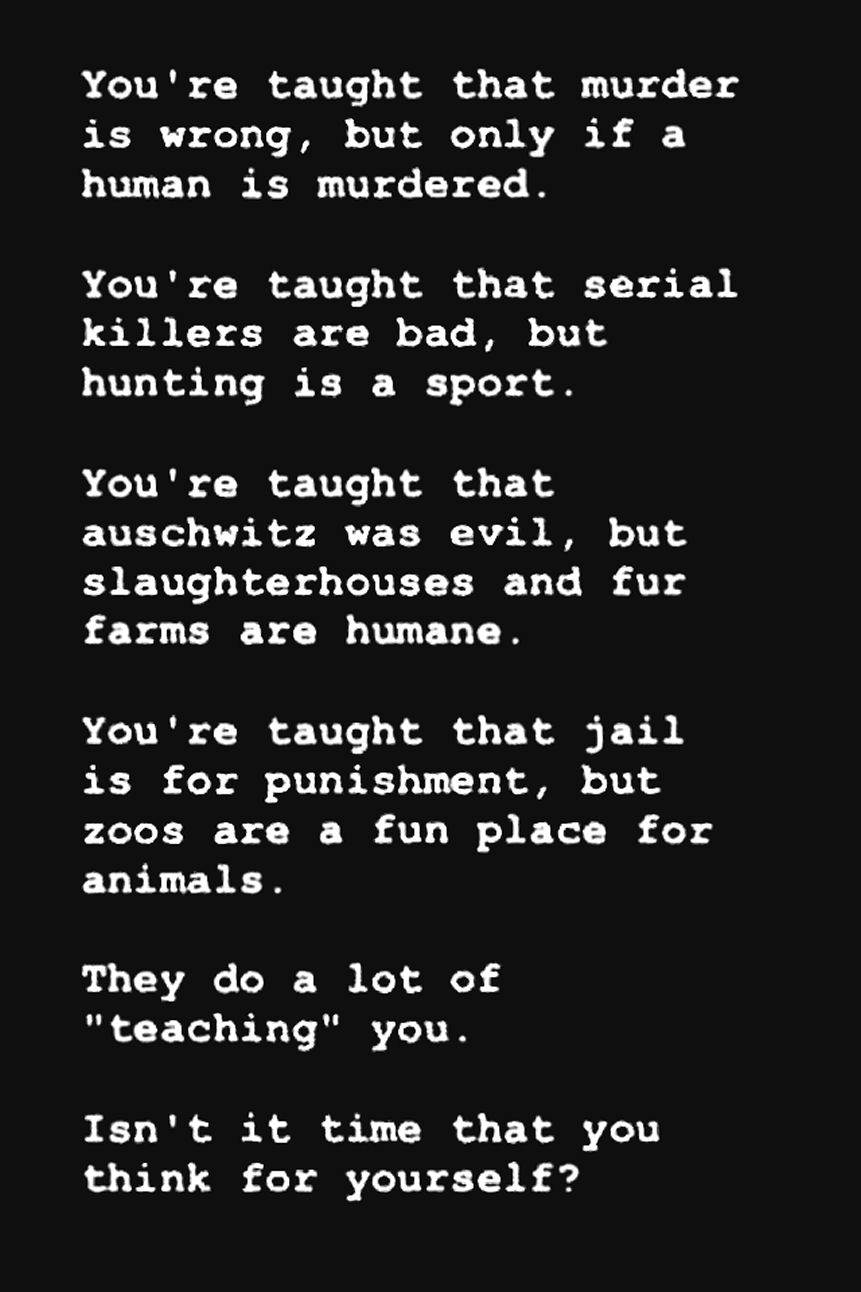 Vegan Anarchism is about change. Without (r)evolution you are all just fodder for the battlefield and the factory floor supporting the slaughterhouse and expanding the NHS waiting list – Wake Up get engaged and find out about real change know as Vegan Permaculture, Sustainability and the Resource based Economy.
Ever wondered about another way of thinking ? Get back to basics, if every step , wherever possible, a human takes does not result in the oppression of some other being won't things start improving for everyone ? Start with what you eat , what you wear and take it from to collaborating with others doing the same. From there everything else starts to fall into place.
So that is where we start today, what we have on offer is the Vegan no Mutton Stew, "no mutton" because its rich thick and "meaty". In order to steer clear of the wheel of oppression start with no making any other being die so that you can eat.
Pretty simple eh ? Let's Cook and for the rest of it "Get Stuffed"
Vegan "no mutton" stew with bread balls (like dumplings)
The Bread Balls:
This is a simple flour, sat , sugar, water mix with a rising agent, bicarb, baking powder or yeast. mix it all to a knead-able dough and separate in to balls  place in a muffin or Yorkshire pudding tray and bake for 25 mins
The Stew:
10 potatoes
250floz of caramalised onions (precook these)
I tin chick peas and aquafaba
125g large chunk dehydrated soya (indian shop)
10 chopped carrots
10 broad bean or other large bean runners
20g palm oil free vegan butter
I carrier bag size of chard or cabbage leaf finely cut
Slice of palm oil free vegan cheese
I whole leek
Two whole broccoli steams
3 tablespoon of corinander, tumeric
1 tablespoon of garlic powder, garam masala
250floz palm oil free gravy
Boil turn boil about an hour , add bread balls , serve.
That's all there is to it. It takes a while to cook down, use that time to think on the politics of why we eat free from oppression and cruelty and you will be on the way to Social engagement and real change.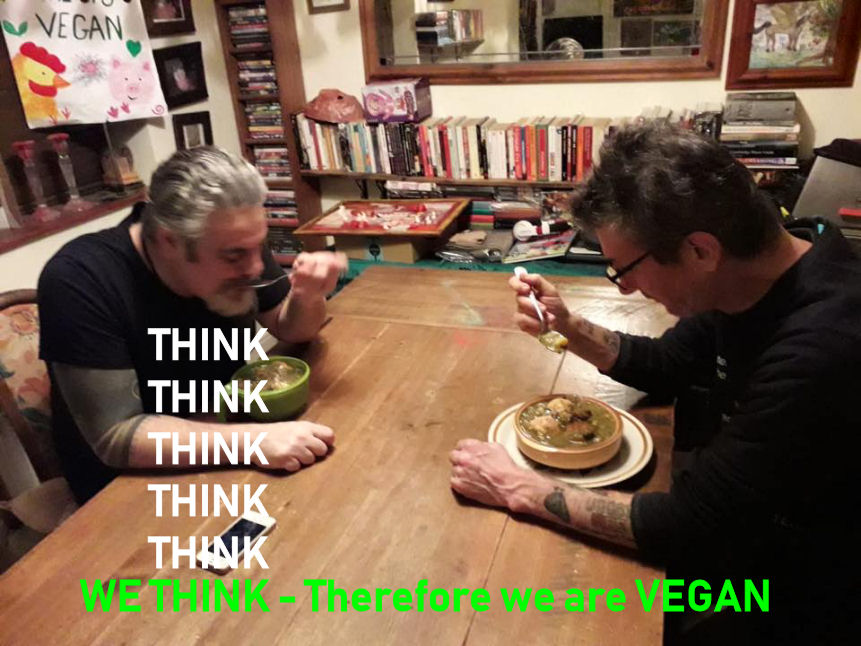 DISCLAIMER: Links to information and information collected from external sites on external sites other than those operated by FISHINABOX RECORDS are provided for your convenience only and are not an endorsement or recommendation of those sites, findings or opinions. FISHINABOX RECORDS does not control or provide any content or information at these sites, makes no representation or warranty of any kind with respect to these sites or their content, and does not maintain, operate, or take responsibility for information provided. FISHINABOX RECORDS does not endorse and is not responsible for the accuracy or reliability of such content or information and any use thereof is solely at the user's risk.